30-Story, Mixed-Use Tower Proposed in West Philadelphia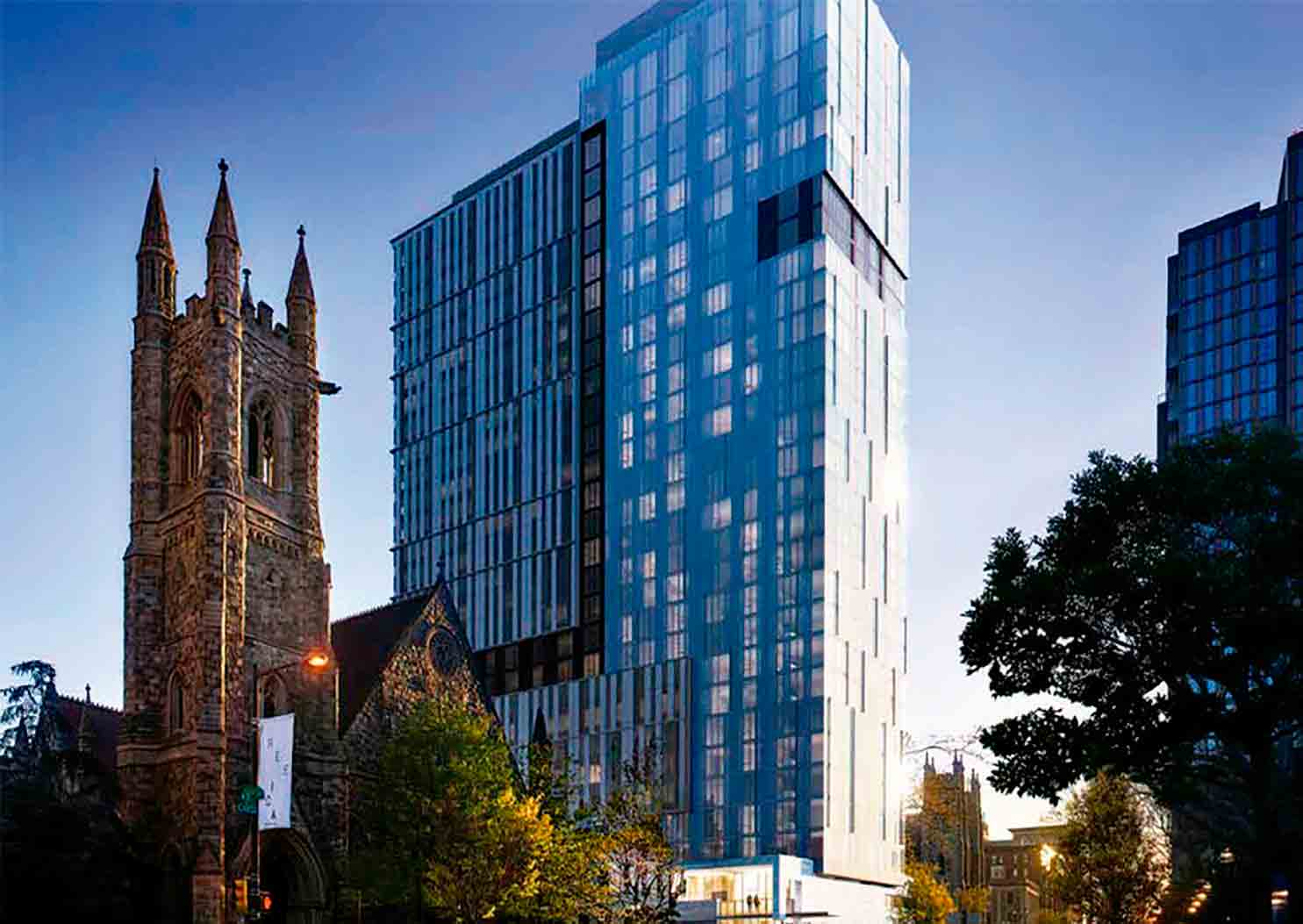 EPG Urban Multifamily has proposed a 30-story tower with 420 apartments and 4,000 sq. ft. of retail for the Newman Center site in University City, west Philadelphia, Curbed Philadelphia reported. Located between two stone churches, the site is covered in asphalt. EPG would add landscaping and paving designed to manage stormwater and reduce heat. The base of the building would have brick and stone masonry to complement the churches, with glass-and- metal panels above. The project, at 3720 Chestnut Street, would also add 40 underground parking spaces and room to park 140 bicycles. The Archdiocese of Philadelphia was under contract to sell the site earlier this year.
Get more of Elevator World. Sign up for our free e-newsletter.