A major transit contract and a new suburban apartment tower
130 WMATA Metro Escalators to Be Modernized by KONE
KONE has won an order to modernize 130 escalators at 32 Washington Metropolitan Area Transit Authority (WMATA) Metro stations in the Washington, D.C. metro area, KONE announced in February. Work is expected to start in May and be complete in April 2027. Affected stations will remain open during the work. Upon completion, more than half the system's 618 escalators will be KONE equipment. The second-busiest transit system in the U.S., the Metro will be outfitted with 117 TransitMasterTM 180 and 13 TransitMaster 190 escalators, including units with a 30-m rise. KONE will also install 27 custom controller cabinet enclosures that complement traditional station architecture.
Bethesda's The Elm Set for Renters to Move In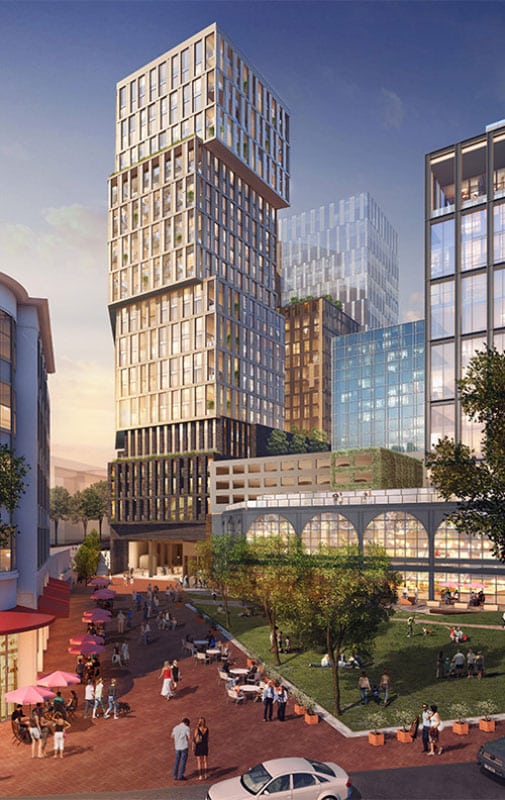 Residents are set to begin moving into The Elm, a two-tower, 456-unit high-rise apartment block at 4710 Elm Street in downtown Bethesda, Maryland, The Washington Post reported in January. Move-in was to start in February. The Elm, a 29-story tower, stands adjacent to a pocket park that opens onto Bethesda and Woodmont avenues, which are home to dozens of restaurants, shops and a movie theater. The Capitol Crescent Trail is also nearby. There is a 28th-floor skybridge between the two towers that includes a bar, catering kitchen and private dining areas. The design includes UV light to sanitize the air, including a heating and air-conditioning system. "The Elm is part of Montgomery County's vision for a first-class, transit-oriented destination," said Oliver Carr, III, CEO of Carr Properties, a developer along with Bozzuto and Insight Property Group. Rental units range from 606 ft2 to 1,790 ft2, in studios up to three-bedroom units.