Acquisition, hiring and certification
TKE
thyssenkrupp Elevator Now TK Elevator With Global Brand TKE
thyssenkrupp Elevator is now TK Elevator with global brand TKE, the company announced in February. The new name and logo follows the company's becoming a standalone entity following its purchase by a consortium of Advent, Cinven and RAG AG in February 2020 (ELEVATOR WORLD, April 2020). Suggesting the energy and optimism of a sunrise, the purple and orange colors and bold appearance of the new logo points to the company's aspirations, TKE explained. TKE CEO Peter Walker said:
"The new TKE brand allows the independent company to further expand. It's a great opportunity to strengthen our market positioning and technology leadership in next-generation mobility services. With the recent integration of our cloud-based digital platform MAX into all kinds of new elevator and escalator systems, we have made a significant step toward digitalization of our products and services…. On the other hand, the brand TKE allows us to consolidate decades of tradition, engineering know-how and success."
TKE Makes Swedish Acquisition
thyssenkrupp is acquiring Stockholm-based Sdiptech AB, which has a maintenance portfolio of 9,500 units, the OEM announced in February. Companies operating under the Sdiptech umbrella employ 115 and generated revenue of EUR30 million (US$36 million) in fiscal 2020. Subject to approval by Swedish authorities, the deal was expected to close this month. The acquisition brings thyssenkrupp's total number of employees in Sweden to more than 250. "Sdiptech's Swedish elevator businesses belong to the most trusted and respected elevator companies in Stockholm, and we are thrilled that they will become part of [our] elevator family and contribute to our profitable growth in the Nordic region," thyssenkrupp CEO Peter Walker said.
IGV Adds Export Manager, Ad Hoc PM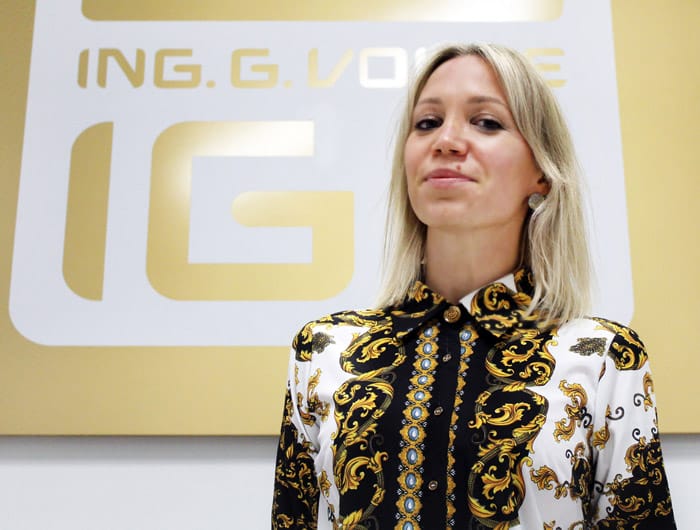 IGV Group of Vignate, Italy, recently appointed Sabrina Colla as its new export area manag er and ad hoc project manager (PM). Colla will support IGV's expansion in the U.K., France, Eastern Europe and Russia and ad hoc project development. The latter represents "a new product range designed by renowned architects, where the lift becomes an extremely customizable design object," the company explained.
Colla has triple nationality and speaks six languages. After graduating in Economy and International Affairs Management, she started her career in Russia's oil and gas sector. Her career then moved to Italy's elevator industry. Here, she has worked for Sercom Lift Group, Vipal and Omnia Lift, most recently as KONE Global and Switzerland accounts manager. She also served as IGV's export area manager and supported its strategic marketing in 2017-2019.
Greece-Headquartered Doppler Earns ISO Certifications
Doppler S.A., headquartered in Greece, has earned new certifications from the International Organization for Standardization (ISO). The manufacturer is now compliant with ISO 14001:2015 (environmental management system) and 45001:2018 (occupational health and safety). Complying with these standards means Doppler minimizes both waste production and hazards for everyone at its premises. Doppler stated:
"We respect staff members by creating and providing a safe workplace, while encouraging employees to take an active role in their own health and safety, as well as our planet, by minimizing potential waste and increasing recycling activities."
IEES Calls for Abstracts
Abstracts for paper presentations at the International Elevator & Escalator Symposium (IEES), being held at Hotel Okura in Amsterdam on December 6-7, are being requested by organizers Liftinstituut and Elevator World, Inc. The third iteration of the event has the theme "The Future of Vertical Transportation in 2030." Those wishing to share their research, thoughts and suggestions, in line with the symposium theme, are encouraged to submit abstracts to the IEES Technical Committee at paper@elevatorsymposium.org by June 18. The committee's assessment will be shared on July 16.
Malaysia Mixed-Use Megaproject Starts Construction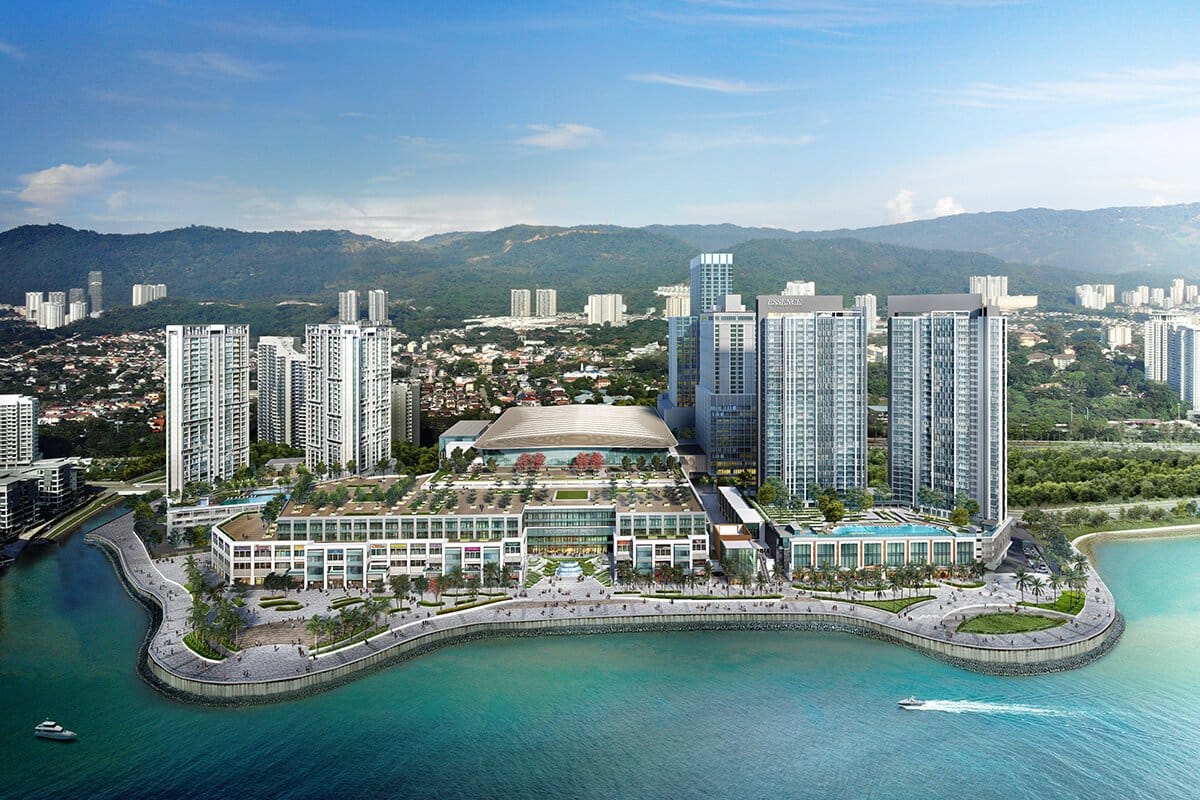 Construction has begun on The Light City in Penang, Malaysia, a mixed-use megaproject on the waterfront that includes 34-story office and hotel towers, the Penang Waterfront Convention Centre (PWCC), a mall inspired by Beverly Hills' Rodeo Drive and a pair of residential projects, The Edge Markets reported in February. Developer IJM Perennial Development Sdn. Bhd. is behind the more-than-4.1-million-ft2 plan, to be built in two phases. Under construction now, phase one includes the 1.5-million-ft2 PWCC, the mall, the office and hotel towers, and one of the residential projects. The location is close the Penang Bridge, the Penang International Airport, the ferry terminal and a proposed light-rail-transit station. Phased completion is anticipated to begin in 2024.