An international OEM and an NYC-based independent make moves.
Otis Names Cramer President of Americas Group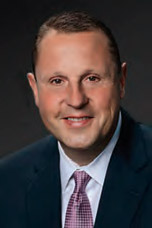 Otis has named Jim Cramer president of Otis Americas, reporting directly to Otis President and CEO Judy Marks, the company announced in June. "Jim will continue to energize and grow our Americas business, focusing on operational excellence, safety and quality," said Marks. "During his distinguished 34-year career at Otis, he has earned a strong reputation for his strategic thinking, customer focus and passion for creating an inclusive culture." Cramer has been Otis Americas interim president since February, replacing Tom Vining, who left the company earlier this year. In this role, the company said, Cramer demonstrated exceptional leadership and adaptability navigating through unprecedented global events during Otis' first months operating as an independent, publicly traded company. He joined Otis in 1986, serving in several branch and regional general manager roles across the U.S. Most recently, he was regional vice president of the U.S. Western Region, leading a team that, over the past decade, secured major project wins. He also serves on the National Elevator Industry, Inc. board
of directors.
The Otis Americas region employs approximately 15,000 people across 14 countries in North and South America, with manufacturing operations and service centers in the U.S. and Brazil.
Claddagh Hires Three Industry Veterans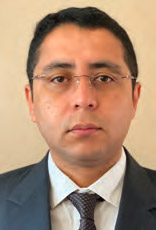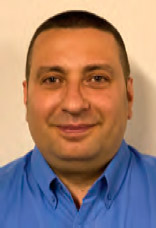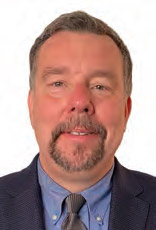 Claddagh Electronics Ltd. of Long Island City, New York, hired Plant Manager Ervin Pecollari, software engineer Herman Lozano and senior electronics engineer Peter Novak. All three previously worked at GAL Manufacturing Corp. Pecollari had a 17-year career at GAL, starting in the controller assembly department before being promoted to supervisor of printed circuit board assembly. IPC 610A and J-STD-001 certified, Pecollari oversaw circuit board assembly and repair at GAL, and is credited with increasing efficiency, quality and output.
Lozano started his career at GAL in 2006 after earning a bachelor's degree in Computer Engineering Technology from The City University of New York. Working his way up to software engineering manager at GAL, Lozano transitioned to thermal-spray company Oerlikon Metco in 2018, where he served as product development software engineer.
Novak has bachelor's and master's degrees in Electrical and Electronics Engineering from New York University Polytechnic School of Engineering. His more-than-28-year career as an electrical engineer includes positions at Computerized Elevator Control Corp., Schindler and GAL.
Otis' Marks Encouraged by China's Quick COVID-19 Recovery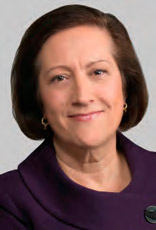 Otis President and CEO Judy Marks, speaking during a May 28 online conference with industry analysts, pointed to China's quick economic recovery as a good sign for the rest of the world in the second half of the year, the Hartford Courant reported. "China itself is back," Marks said. "If China is the proxy for the rest of the world recovering from COVID, there will be a very positive bounce back in the second half." She said all 15,000 Otis employees in China are back at work, branch offices and factories are producing, and shipping and jobsite reopenings were approaching mid-90% for new equipment construction. China accounts for nearly 60% of new equipment sales at the OEM, according to analyst Nicholas Heymann at William Blair & Co.
China accounts for about 6 million of the 16 million elevators installed around the world, Heymann said. Elevator sales could be affected by increasing numbers of employees working from home, but Otis generates about 80% of its profits from maintenance, inspections and other aftermarket service sales, Heymann said. In 2019, the company posted US$2.1 billion in sales in China and had US$13.1 billion in overall revenue, a 1.5% improvement over 2018.
Get more of Elevator World. Sign up for our free e-newsletter.