Brisbane OKs New 81-Story Residential Tower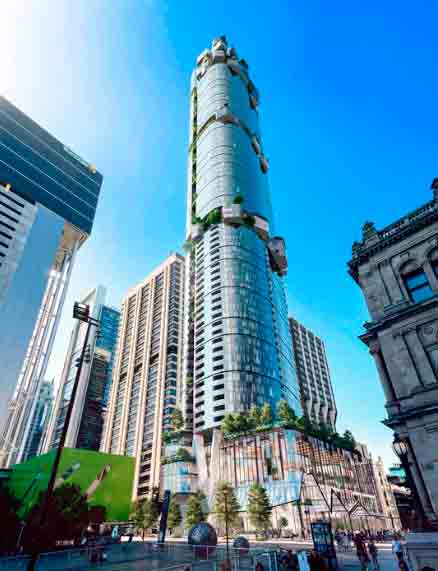 Officials in Brisbane, Australia, have approved a plan for a 274-m, 81-story residential tower in the city's central business district, ArchitectureAU reported. The tower, dubbed No. 1 Brisbane by architects Blight Rayner, will house 534 residential units, including two five-bedroom apartments. The slender tower will have a series of protrusions, complemented by greenery, that break up its uniform vertical lines. They will house several "sky gardens," which will contain pools, cinemas, wellness centers, lounges and relaxation zones set within an elevated subtropical landscape. These sky gardens are intended to form the heart of the community for four distinct vertical "neighborhoods," the architects said. No. 1 Brisbane will be the fifth structure to reach the city's maximum building height, which is restricted by aviation authorities.
Get more of Elevator World. Sign up for our free e-newsletter.