Maspero Elevatori Handling VT Portion of UN European HQ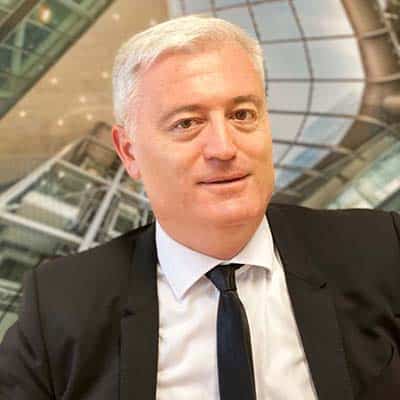 Maspero Elevatori has been awarded a more-than-EUR2.8-million (US$3.4-million) contract for the vertical-transportation (VT) portion of renovation of the historic Palais des Nations, the United Nations (UN) European headquarters (HQ) in Geneva, Switzerland, the Italian OEM announced in May. VT work is scheduled to start in October. The first step will be replacing doors and gears and installing new-generation electrical panels to maximize safety and energy efficiency on 25 elevators. The first modernized lifts are due to be complete in the first quarter of 2022. Maspero is also designing 11 new lifts, with construction set to start in 2022 and installation by the end of 2023. All elevators will be connected to a monitoring system that sends data to a control room, allowing supervision, monitoring and management of access and movement to ensure safety and security. Cloud-based software and a series of sensors will monitor functioning, allowing automatic detection of faults and activating or deactivating access to certain floors, if necessary. Maspero Elevator CEO Andrea Maspero said this is a "fundamental function for the security of the HQ and diplomatic representations operating in or hosted by the Palais."
After the NYC HQ, the 100,000-m2 Palais des Nations, situated on 46 ha in Ariana Park overlooking Lake Geneva, is the UN's most important international operations center. Built between 1929 and 1936, it is one of the busiest diplomatic centers in the world, with 34 conference rooms hosting approximately 12,000 meetings each year with more than 75,000 delegates and 100,000 visitors. Webuild-CMB-Italiana Construczioni joint venture is handling the renovation with a focus on protection of historical heritage, work safety and accessibility. Observing his company has collaborated previously with Webuild-CMB-Italiana, Andrea Maspero said:
"We are very happy to be involved in this prestigious and articulated restructuring as it recognizes our competence in the construction of innovative systems. . .. The most demanding challenge will be to maintain the functionality of the offices during all phases of the restructuring, which we will certainly be able to face thanks to great teamwork among all players involved."
ELA, EEA General Assemblies Optimistic in May 2021
General assemblies of the European Lift Association (ELA) and the European Elevator Association (EEA) reflected a mood of cautious optimism about the outlook for the lift sector in 2021/2022 during a virtual meeting on May 17, 2021, the General Assemblies reported. The gathering was directed from joint headquarters in Brussels, Belgium. Solid financial health of the associations was confirmed despite the ongoing pandemic that has had a significant impact on the industrial sector throughout Europe. The global lift sector registered a turnover of around US$80 billion, and of the 17 million units installed worldwide, 6.5 million are installed in Europe. The strength of ELA comes from the more-than-200 expert technicians from its various member associations who, through their professionalism, debate the issues addressed in ELA's Technical Committees and Working Groups, producing information notes, technical opinions and ELA positions.
Through dialogue and participation in discussions, standardization organizations (CEN, ISO and ETSI) and the European Institutions ensure that the sector is constantly updated on the issues of greatest interest in the benefit of its members.
Management committees were announced during the event and include changes to the EEA Management Committee. The following directors joining new President Wim Koster, are:
Christian de Mas Latrie
Aitzol Garcia Castellanos
Jorge Ligüerre
Rudolf Ramseier
Gerhard Schiffner
Olivier Terryn
Roberto Zappa
In addition, changes were made to the ELA Board, representing national associations and more than 1,500 companies. These groups and directors are:
ANIE – ASSOASCENSORI — Italy — Roberto Zappa (ELA President)
AYSAD – Turkey — Savaşal Sayin
Fédération des Ascenseurs – France — Philippe Boué.
FEEDA – Spain — Antonio Pérez
LEIA— United Kingdom — George Jackson
VDMA – Germany — Björn Kollmorgen
AGORIA – Belgium — Kris Schockaert
HISSFÖRBUNDET— Sweden — Ake Carlsson
PETAK – Greece — Apostolos Kalyvas
SUHY – Finland — Ari Ketonen
VSA – Switzerland — René Hermann
VFA Interlift – Germany — Achim Hütter
European Elevator Association — Christian de Mas Latrie; Aitzol Garcia; Wim Koster; Jorge Ligüerre; Gerhard Schiffner
Kübler Group Achieves Record Turnover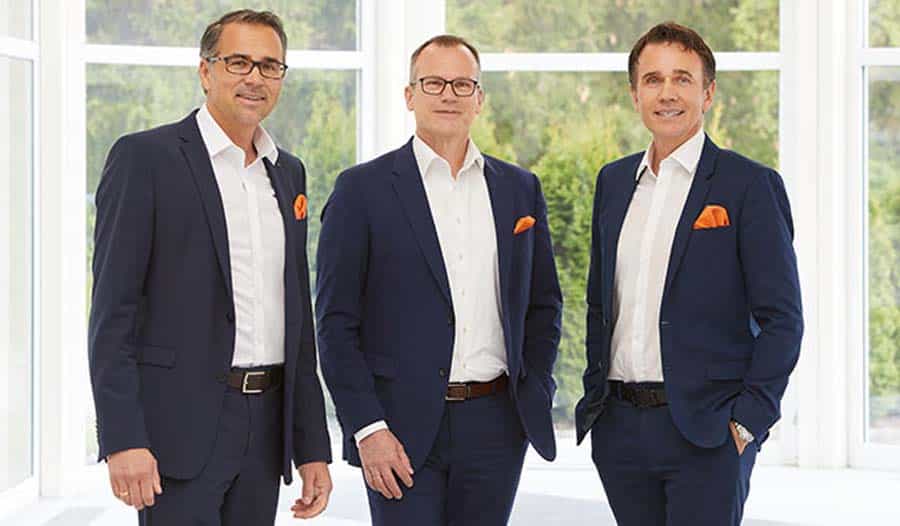 Elevators are among industries "feeling a revival," according to Villingen-Schwenningen, Germany-based Kübler Group Managing Director of Sales and Marketing Martin Huth. This revival helped usher in a successful first quarter 2021 on the heels of positivity already felt at the close of 2020, according to Kübler. Despite pandemic-related challenges and an electronics component shortage, the sensor specialist, whose products include encoders for gearless elevator drives, achieved in March the highest monthly turnover in the company's 61-year history. In addition to the economic upturn, Kübler attributes recent success to dedicated employees, focused sales efforts and product innovation. Employing just under 500 people, Kübler is family owned and has production facilities in Germany; Pune, India; and Charlotte, North Carolina.
In a May press release announcing the strong start to the year, Kübler observed it has invested heavily in R&D to develop new products that are ready for an increasingly digital future. It is setting its sights on "high-growth industries of the future," such as energy-efficient elevators, as it looks toward continuing global urbanization. Among Kübler's recent offerings are elevator positioning systems. The company said it is hiring, including engineers in R&D, both in Germany and at its other locations.
Polish High-Rise Design Determined by Competition
Gdynia, Poland, is set to get a new high-rise mixed-use development at the intersection of Kielecka Street and Droga Gdyńska, the design of which was decided by an international competition among six design studios, CTBUH reported in May. The winning design by Grupa 5 Architekci of the Netherlands is meant to evoke a modern lighthouse and was inspired by the modernist legacy of Gdynia's homogeneous and characteristic architecture from the interwar period, according to Roman Dzieędzieko, member of the management board and partner of Grupa 5 Architekci. The project will cover an area of approximately 2 ha, on which developer Allcon plans to build approximately 55,000 m2 of space for services, offices and apartments. The main residential area will be approximately 120 m, which places the building among the top Polish high-rise buildings. The details of the final project are now being worked on, with the process of final design and obtaining permits expected to take about two years.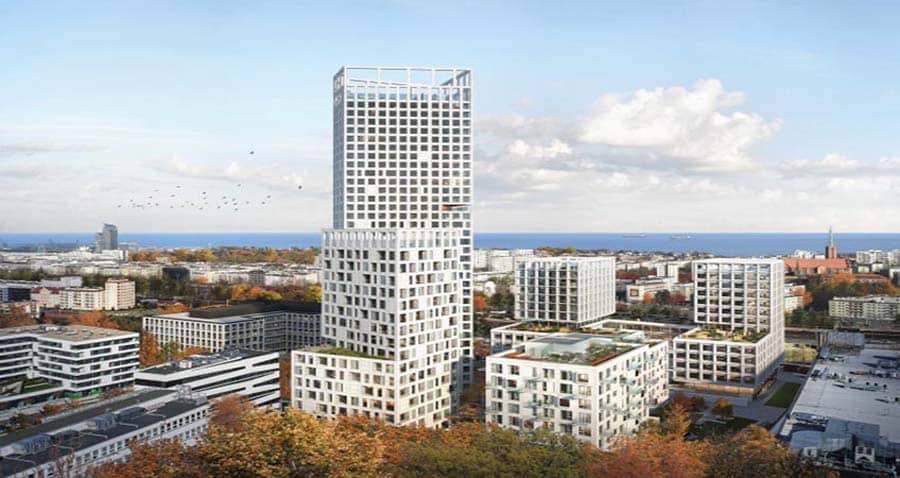 Repair Work on Palma Escalators Begins
Repair work began in early May on the escalators in Plaça Major in Palma, Spain, the Majorca Daily Bulletin reported in May. The lift that connects the square and the top story of the car park is problematic because there is no short-term solution. The town hall's spokesperson, Councilor Alberto Jarabo, says the problems with the lift and escalators are regrettable and that the lift that connects to the car park is prone to breaking down because it is in an area of the city where vandalism is more common. Because of the regular breakdowns, he suggests the lift may have to be dispensed with. Palma's ombudsman, Anna Moilanen, insists that "mobility is a right" and argues that there has to be an alternative project to ensure accessibility for residents and tourists. As for the underground units, Jarabo says a competition to gather ideas is about to end and that "we hope that there will be a more rapid process for awarding the project."