Dunwell Elevator Celebrates 30 Years and Continued Growth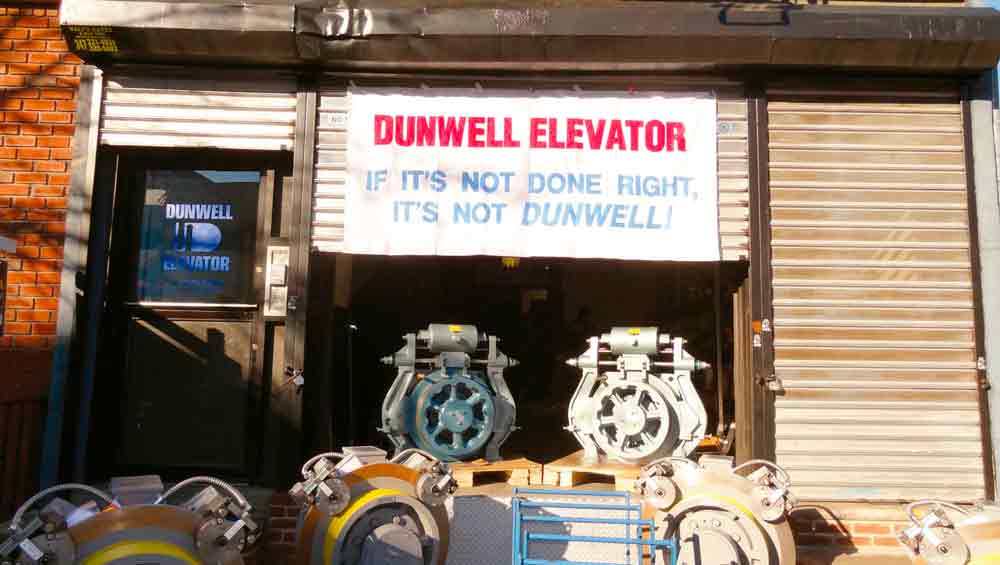 Brooklyn, New York-based Dunwell Elevator recently celebrated its 30th anniversary, as well as landing a major commercial- client project in lower Manhattan, New York. The company's steady growth over the years recently prompted Dunwell Elevator's founder, President and CEO Al Milo to purchase its neighboring building on Grand Street in East Williamsburg for expansion. According to Milo, one of the buildings will be used for as many as 35 apartments, along with ground-floor retail and parking space.
Milo said of the expansion:
"After all these years in the same building, we simply need more space, so I acquired the property next door to house equipment, [and] provide further offices for our employees and the intriguing prospect of joining the real-estate development industry we've been serving for so many years. It's an exciting step to take, and I like the idea that it will draw us even closer to our customers by giving us first-hand insights into their day-to-day business experiences."
Dunwell Elevator provides elevator maintenance, repairs, modernization and inspection services for residential and commercial buildings, colleges and entertainment venues. Dunwell Elevator primarily serves New York City's five boroughs, and, traditionally, around 80% of its work is residential; however, its commercial clients are growing rapidly. Though some of Dunwell Elevator's clients are larger companies, many are small family investors with 12- to 20-story class-B office buildings. "We have always been a New York metro company, and over the years, the right clients have found us, enabling us to grow and diversify. . . ." Milo continued.
According to Milo, Dunwell Elevator's growth can be attributed to its high standards. "Regarding prices, we cannot compete with non-union shops, but we don't try to," he said. The company offers 24/7 service for its clients and provides its employees with extensive training, including OSHA classes. "We don't outsource, we have [strong] relationships with relevant government agencies, and have recently upgraded all internal computer and phone systems," Milo added.
When asked about how he got his start in the elevator industry, Milo says it was not his intention. "I grew up in Flushing. By chance, I landed a job with an elevator company when I was 18 years old, and I liked it," he recalled. Milo soon became a mechanic and eventually decided to start his own elevator company. Milo claims he didn't get his "break" until he met Fred Trump in 1989. "He took a liking to me and decided to turn over 32 of his Brooklyn buildings to me. A few years ago, he sold most of his Brooklyn complexes to another big name in real estate, but I have continued to work for the new owners," Milo explained.
Today, Dunwell Elevator handles 66 of the buildings, which Milo believes is a strong reflection of the company's business strategy. "We focus on the long-term relationships we've cultivated over the decades, but also try to be flexible and open to new client partnerships. And, our growth continues," Milo said.
Get more of Elevator World. Sign up for our free e-newsletter.