E2 Forum New Delhi Highlights Opportunities for VT
Delegates, OEMs and real estate developers presented on potential in emerging and existing segments.
They say change is the only constant, and the adage is perhaps best exemplified by the vertical-transportation (VT) sector. Driven by rapid growth in urbanization, infrastructure development and rising need for ease in passenger mobility, new horizons are being earmarked for further exploration as a broader spectrum of opportunities beckons elevator and escalator manufacturers in India. Reflecting this evolving scenario, the E2 Forum New Delhi, held on October 1, at Le Meridien, witnessed a day of insightful business discussions and deliberations on what lies ahead.
Organized by Messe Frankfurt India for the first time in the capital of India, New Delhi, the third edition of E2 Forum highlighted imminent opportunities for lifts and elevators across major sectors.
Multi-sectorial panel discussions enabled delegates to gain holistic insight into the lucrative business prospects and understand the evolving demands and requirements for lifts and elevators across various streams.
The event witnessed dignitaries from institutions like Indian Railway Stations Development Corp. (IRSDC), Delhi Metro Rail Corp. (DMRC), Central Public Works Department (CPWD), Delhi International Airport Ltd. and Nagpur Metro Rail Project. The panels also comprised industry leaders from VT brands like Fujitec India Pvt. Ltd., ECE Elevators and Schindler, as well as real estate developer firms such as DLF Ltd., Runwal Group, Shapoorji Pallonji & Company Pvt. Ltd. and Smart World Developers. They deliberated on emerging projects and business opportunities over a series of sessions in the presence of delegates.
The inauguration ceremony witnessed participation from Surendra Singh, additional director general (Works), CPWD; S. K. Lohia, managing director and chief executive officer, IRSDC; Vimal Kumar, chief engineer (Electrical), CPWD; R. Ramanathan, project director, general consultant – Nagpur Metro Rail Project, Systra MVA Consulting; V. Jagadish Kumar, director, L'Avenir Consultancy Pvt. Ltd.; and Winston Pereira, general manager, Messe Frankfurt Trade Fairs India Pvt. Ltd.
Addressing the forum in his capacity as Guest of Honor, Lohia pointed out:
"A lot of vertical growth will happen in the coming years. The ease of vertical movement is being felt, so not only the four-story buildings but even privately owned single-story buildings will undergo elevator installations. There is also a need for advanced elevator technology; touchless systems, faster mobility and better maintainability will be the need of the hour going forward."
Providing a preview of Indian Railway's grand plan to enhance the railway ecosystem and imbibing the concept of the smart city, he shared:
"Escalators and elevators are an indispensable feature in mass transit systems like metro and railway stations, high-rise buildings, and commercial and retail spaces. Design and safety are the foremost factors to be considered while installing elevators and escalators. We are in the process of planning the redevelopment of railway stations called 'RAILOPOLIS' — a mini smart city on principles of national transit-oriented development policy, and accordingly, there would be high demand of elevators and escalators for these. These assets must have state-of-the-art safety and surveillance provisions and emergency response mechanisms to avert mis-happenings."
Elaborating on the increasing opportunities for lifts and escalators in India's growing metro sector, Om Hari Pandey, director (Electrical), DMRC, shared:
"With metros growing all over India and exponential growth in metro ridership, there is great demand for lifts and escalators. Our Phase 4 has already been moving at a fast pace, and we have recently finalized the tender for over 300 escalators, and around 200 lifts currently under the finalization stage. With the government's impetus for 'Make in India,' the challenges are lying with the manufacturers to compete and derive strategy to develop and manufacture in India more and more."
Vivek Khulbe, head Airport Systems – Delhi International Airport Ltd., GMR Group, conveyed his experience of attending the E2 Forum for the first time, along with a crucial message for the industry:
"I am delighted to attend this platform, which enabled us to exchange ideas and understand various upcoming technologies in the lift and escalator space. I request the vertical-transportation segment to focus on PRM (People with Reduced Mobility), ensure optimum facilities and enhance safety aspects so that passengers can be transported from one building to another in a safer way."
The forum was supported by apex industry body CREDAI-MCHI as the Strategic Industry Partner, along with IRSDC and DEA (Delhi Elevator Association). Leading elevator component brands like Arkel and Usha Martin were present as associate partners, Genemek as exhibit partner and L'Avenir Elevator Consultancy as the Knowledge Partner.
Pereira, of Messe Frankfurt Trade Fairs India Pvt. Ltd., shared:
"IEE Expo was the last show for the vertical mobility sector before lockdown hit India. A lot has changed in this period with elevator manufacturers introducing product designs, features and control functions to suit changing market needs focused on consumer safety. E2 Forum was the ideal meeting place for the industry to discuss these advancements and the challenges and opportunities they bring for elevator OEMs going forward. We are confident and now eagerly await the next big industry engagement platform, IEE Expo 2022, to witness the latest smart elevator technological advancements based on the shifting needs of the hygiene-conscious population."
Event Profile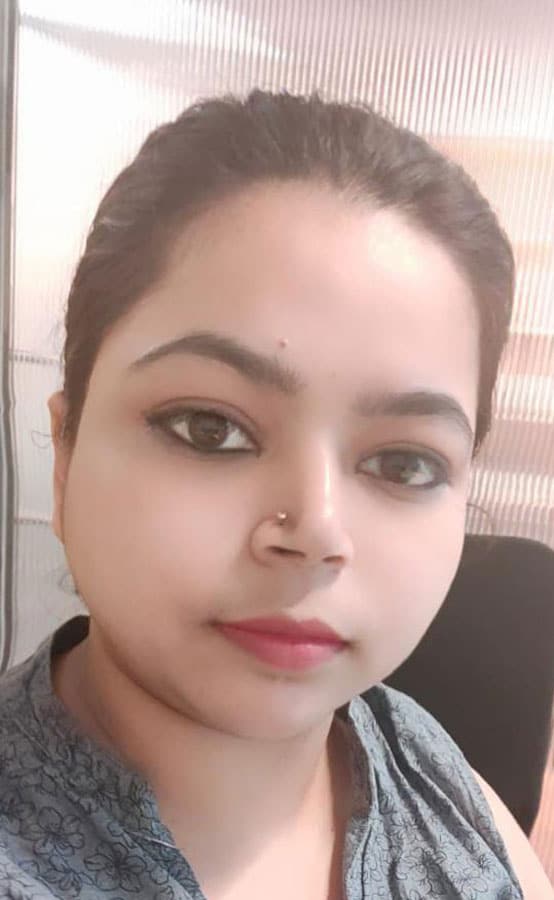 Vertical movement of people and goods within urban infrastructures calls for intelligent and interconnected building-systems technology. Apart from the International Elevator and Escalator (IEE) Expo in Mumbai, the E2 Forums in Buenos Aires (Argentina), Frankfurt am Main (Germany), Milan (Italy), and Mumbai and New Delhi (India) complement the portfolio as innovation forums for cross-industry dialogue between the industry and operators in the real estate sector, construction planning and building services technology.
Gagandeep Kaur is a media professional with over a decade's experience. She currently resides in Delhi NCR.