Florida YIMBY: Tower plans span the Sunshine State
Grand Station Miami Completion Expected in May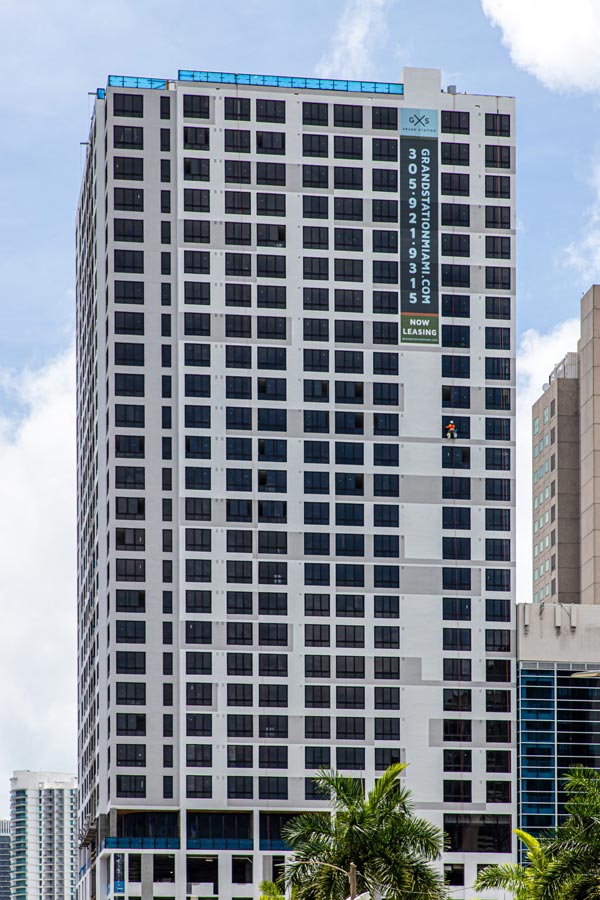 Construction on Grand Station Miami, a 31-story, 322-ft-tall residential tower located at 240 North Miami Avenue in Miami's CBD was expected to be completed in May 2021, the source reported in May. Construction on the residential building occurred alongside several other projects within the CBD in an effort to transform the neighborhood into a modern hub for living and transportation. Three hundred residential units will fill 212,800 ft2, and the multi-level parking garage extension will offer up to 369 spaces. The façade of the building features a mix of white and gray smooth stucco paneling, while the tinted glass windows are framed in dark aluminum. The stucco is patterned in a style similar to the other recently constructed buildings in the area.
Designed by Zyscovich Architects, the building is being developed through a public-private venture between Grand Station Partners, a partnership including developer Rovr Development and former Yankee Alex Rodriguez's A-Rod Corp., which will be managing the property, and the Miami Parking Authority. Ortega Construction Co. is the general contractor, and B&J Consulting Engineers is the structural engineer.
Water Street Tampa: Hotels & Hospitality
After examining Water Street Tampa's residential components (ELEVATOR WORLD, June 2021), the source turned its attention to the project's hotel and hospitality components in phase one. In most mega developments, fine hotel space is a key ingredient in providing accommodations for visitors wanting to explore what the city's neighborhoods have to offer; this is why Strategic Property Partners brought together a team of elite architects and engineers to create Tampa's first five-star lodgings: The Tampa EDITION, the JW Marriott Tampa Water Street and the recently renovated Tampa Marriot Waterside. The five-star Tampa EDITION will feature 172 rooms with amenity spaces on the ninth floor, including an outdoor pool and deck, a bar and lounge area, a fitness center and terrace and various seating areas surrounded by greenery.
Addressed as 1000 Water Street, the tower tops out at approximately 319 ft across 27 stories. A few blocks over, visitors will find the largest collection of hotel spaces in the city. Combined, the hotels feature 1,246 guest rooms and up to 150,000 ft2 of event and meeting spaces and sit adjacent to each other within close proximity to the Tampa waterfront. Meanwhile, another hotel, the Tampa Marriot Waterside, will stand 326 ft across 27 stories. The Tampa EDITION is expected to open in late 2021. Phase 1 of Water Street Tampa is scheduled to complete some time in 2022, with full completion by 2027. Details on Phase 2 have not been announced.
Plans Submitted for Fort Lauderdale Rental Towers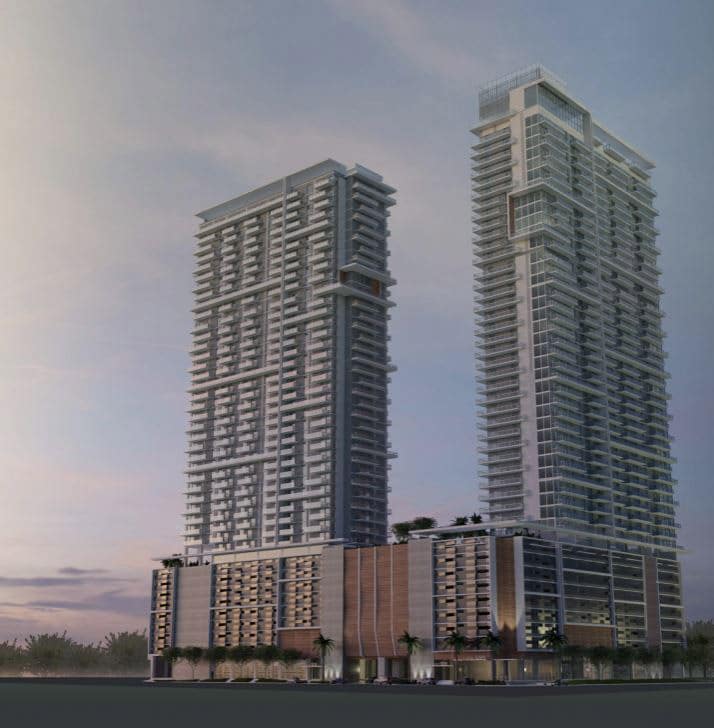 Developer Merrimac Ventures has submitted plans for 317 North Federal Highway, a pair of rental skyscrapers in Fort Lauderdale, Florida, the source reported in April. Between Northeast Third and Fourth streets at what is currently the site of an active Greyhound Bus station, the two towers are expected to rise approximately 498 ft tall and 45 stories and 453 ft tall and 42 stories. The designer is listed as Nichols Brosch Wurst Wolfe & Associates, Inc. Renderings show a multistory podium with accents of light brown, fiber-reinforced cladding panel systems. The towers are extremely similar in exterior aesthetic, featuring multiple outdoor terraces and balconies enclosed in aluminum-framed glass, vertical and horizontal lines of white stucco cladding and laminated-tinted glass windows. The towers differ in the placement of the sky lounges and design of the parapet. The mechanicals atop the east tower are enclosed and clad in aluminum panels, giving the appearance of a crown with lighting.
With approximately 1.4 million ft2 of space, the project will bring 390 residential units ranging from studios to three-bedroom layouts, and 8,713 ft2 will be dedicated to commercial spaces. No date for ground-breaking or completion has been announced.
Holat Celebrates 30th Anniversary with Matot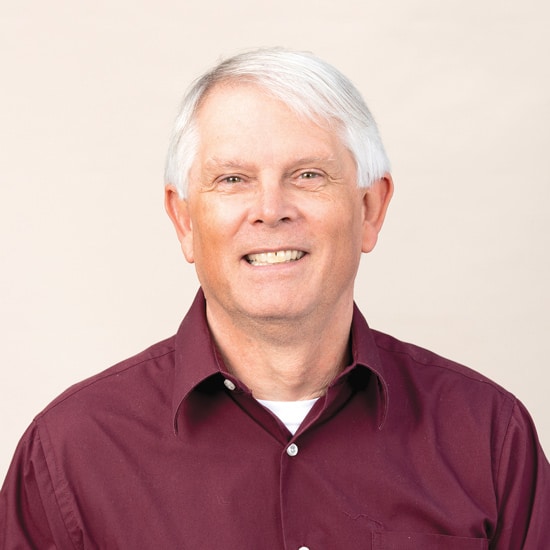 Scott Holat, vice president of sales at Matot Inc., recently celebrated 30 years with the dumbwaiter and material lift company. Over the years, Holat has witnessed how technology advanced the industry, for both products and business solutions. One of Holat's noted accomplishments at Matot has been leading the company's automation of sales systems and processes for better efficiency and customer service. "I'm fortunate to work for and with great people," Holat said, noting that, like himself, many of his colleagues have worked their entire careers in the elevator industry. "I enjoy getting up every day and coming to work with my colleagues – some of whom have been working at Matot longer than I have." Holat said that he particularly enjoys the customer service aspect of his job: "It's fun helping architects determine what product will best suit their needs to move whatever material they are moving."