Independents join forces, an OEM expands, and leaders are tapped in NYC and elsewhere.
Texas-Based Company Merges With Mid-Atlantic Counterparts
Fort Worth, Texas-based Southwest Elevator Co. has merged with Action Elevator Co. and Avery Elevator Corp., both based in the Mid-Atlantic region, Southwest Elevator parent company Align Capital Partners (ACP) announced in December 2020. The deal was facilitated by Maven Group, LLC, of Naples, Florida. Family-owned and operated since 2012, Action provides elevator modernization, maintenance, repair and new construction to property owners and managers in the Baltimore and Washington, D.C., metropolitan areas and in the Delmarva Peninsula. Headquartered in Washington, D.C., Avery Elevator has provided maintenance and repair locally since 1980. Action, into which Avery was folded, will continue to operate under the Action Elevator name. ACP cofounder Steve Dyke said:
"Align and Southwest are excited to welcome Action and Avery to the Southwest family of elevator service companies. We will remain focused on our aggressive expansion strategy and are enthusiastic about the opportunity to grow this exciting company."
thyssenkrupp Elevator Acquires Wisconsin Partner
thyssenkrupp Elevator has acquired a full stake in its joint-venture partner, Braun ThyssenKrupp Elevator, LLC, which has 68 employees and locations in Madison and Milwaukee, Wisconsin, thyssenkrupp announced in December 2020. Formerly Braun Elevator, the company has provided elevator service in the area for more than 60 years. Its relationship with thyssenkrupp dates to the 1950s, when it became a distributor for Rotary Lift Co. (later Dover Elevator Co., which was purchased by thyssenkrupp Elevator in 1998). In 2005, thyssenkrupp Elevator entered into a joint venture with Braun, which became the exclusive provider of the OEM's goods and services in the Madison and Milwaukee markets, while still under local ownership and management.
Braun began when Rollie Braun joined Berman Electric Co. in partnership with Les Berman in 1949. In 1965, consolidation with Kern Elevator Co. transformed the company into Berman-Kern Elevator Co. Following Rollie Berman's retirement in 1970, sole owner Braun changed the name to Braun Electric and Elevator Co. in 1972. His son, Darrell, joined the company in 1985 after an 11-year career with Westinghouse, taking over as president of the rebranded Braun Corp. in 1993. Darrell's son, Andrew, works for company, as well.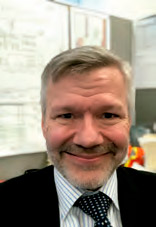 Koontz to Lead Sales and Marketing at TEI Group
J. Andrew "Andy" Koontz, Sr., has been named executive vice president (EVP) of Sales and Marketing at TEI Group, the NYC-based company announced in November 2020. Most recently, Koontz was Related Cos.' vice president of vertical transportation for Hudson Yards, where he oversaw elevator and escalator installation across the development. His main focus was 50 Hudson Yards, notable for having the first installation of thyssenkrupp Elevator's TWIN system in NYC and the second in the U.S. Koontz has worked for a variety of elevator companies, including Otis, Millar, City Elevator (later acquired by KONE) and thyssenkrupp Elevator. TEI President Mark Gregorio and EVP of Operations Michael J. Staub met Koontz in the early 1990s at Millar when they were mechanics. Koontz's career achievements include, at Otis, modernizations at the Waldorf-Astoria Hotel, Rockefeller Center and 1251 Avenue of the Americas. TEI Group continued:
"He also played a major role in molding thyssenkrupp into the largest construction operation in New York, culminating in the award of One World Trade Center in March 2007. Later that year, he became project manager for the installation of 71 elevators and 11 escalators at One World Trade Center, and seven elevators and five escalators at the National September 11 Memorial & Museum. The budget for the two projects exceeded US$100 million."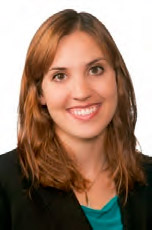 Hodum to Lead Schindler's U.S. Diversity Efforts
Schindler Elevator Corp., the North American operation of Schindler Group, has named Julia Hodum as director for inclusion and diversity, the company announced in December 2020. In this newly created position, Hodum will be responsible for directing inclusion and diversity initiatives across Schindler's U.S. operation to advance its goals, programs and initiatives focused on creating sustainable culture change. She will also be called upon to provide input and guidance to leaders to further incorporate diversity efforts into Schindler's teams and operations. Hodum comes to Schindler from InterContinental Hotels Group (IHG), where she led regional strategies for diversity and inclusion, as well as talent, for North and South America, the Philippines and
China. Before this, she founded and led IHG Employee Resource Groups, and for five years prior, served as manager, global digital product and strategy for IHG. She started her career with Accenture Federal Services. She previously interned at The White House in Washington, D.C., and spent a year interning in Economic Development at the World Hope Center in Nairobi, Kenya. She holds an MBA from The Georgia Institute of Technology and a BA in International Studies from The American University. She is the recipient of the 2017 Young Leader in Diversity Award, given by the National Diversity Council. Greg Ergenbright, president of U.S. operations for Schindler, said Hodum's "experiences across the globe. . . make her a great fit as we continue to foster inclusion and diversity as part of our culture."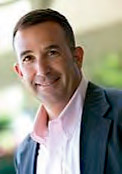 AEG Taps Argyropoulos as Chief People Officer
Paul Argyropoulos has been appointed chief people officer at American Elevator Group (AEG), AEG President C. Mark Boelhouwer announced in November 2020. Based in the NYC area, Argyropoulos is responsible for implementing and overseeing AEG's human resources (HR) policies and procedures across its growing portfolio of business units. Argyropoulos brings HR experience in the technology and healthcare sectors, most recently with a behavioral service provider for children and adults with autism. "Argyropoulos will be tasked with developing a strategic roadmap designed to improve AEG's overall employee experience," the company stated.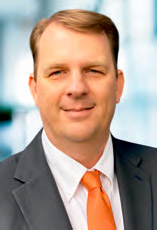 WAGO Hires Atlanta Region Sales Manager
Germantown, Wisconsin-based WAGO hired Marc Reed as its new regional sales manager for the Atlanta Region in December 2020. "Reed has an extensive background as a sales engineer working primarily in the automation field," the electrical, electronic and automation solutions provider said. Most recently, Reed spent the last year-and-a-half with Mayer Electric Supply. He started his career at engineering firm Simco Technologies, where he worked 12 years. He then moved to IFM Efector, where he stayed six years. A native of suburban Atlanta, Marc attended Auburn University in Auburn, Alabama.