It's All About the Fixtures
In this Industry Dialogue, Dupar's "dynamic duo" talks about how the company, along with many other area contributors, helped build elevators.
Things may have slowed down with the pandemic, but elevators are still the basis for big business in Chicago. OEMs and independents are installing, maintaining and modernizing the area's vast array of devices. The city itself hosts more than 22,000 elevators, and its vast suburban area, commonly known as Chicagoland, is home to many more. An important part of the area are local fixture providers, such as Dupar.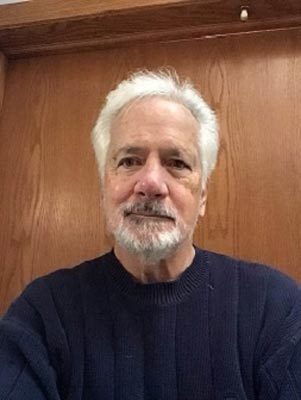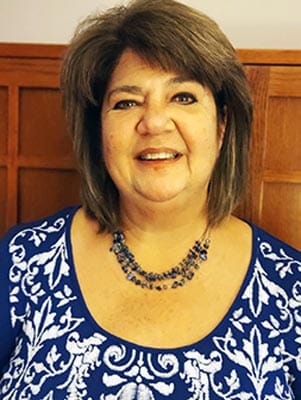 Your author (MI) recently spoke with Dupar's Mark Menke (MM) and Lisa Castro (LC), the "dynamic duo" of the area's team, about their roles in the industry, the Chicago market and how the company has dealt with the coronavirus. Dupar, which offers standard and custom fixture packages, is a Chicagoland outlet owned by Dupar of Cambridge, Canada, which is owned by Dewhurst of Feltham, U.K. A Dupar sister company, ERM of Los Angeles, manufactures and sells fixtures there, and works with Menke.
Dewhurst, Menke said, is one of the largest button manufacturers in the world. Through Dupar in Chicago, the team sells destination dispatch, touchscreens and a new entry, a touchless fixtures system and antibacterial buttons. In addition, ERM equipment spreads to other states, Menke said, allowing it to pick up business.
Menke and Castro, who have been members of the Chicago Elevator Association since the mid-1980s, recently looked back at their careers.
MI: Talk about your early career and how your paths crossed.
MM: I was born in Chicago and spent my whole life in and around the Chicago area among 10 siblings. I attended 11 grade schools and four high schools. My dad was not in the military, so this taught me flexibility and patience. Graduating high school in 1966, I became a tool-and-die apprentice, a critical occupation that earned me a draft deferment — a valuable commodity with Vietnam heating up. After an apprenticeship, I spent 16 years in the carbide tool industry. I was promoted to engineering after stints as a production foreman. The company I worked for — Metal Removal — sent me to the Industrial Engineering College of Chicago to study Time Study and Methods Improvement, and I was promoted to manager of Process Engineering and handled the engineering database.
In my 35-plus years in the industry, the landscape, particularly in Chicago, has changed dramatically. I attribute the changes in the city to all the OEM buyouts of the independents. The overall market is in the millions. The boom in commercial construction may have slowed a bit, but increases in modernization, commercial and residential is still strong.
− Mark Menke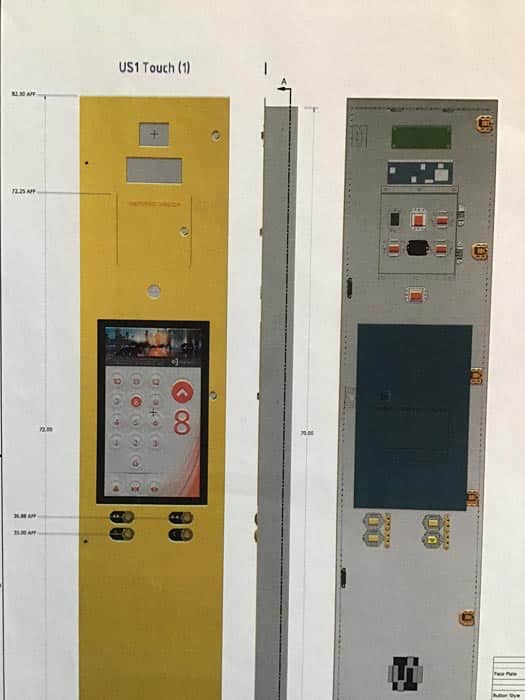 It was then, in April 1985, the fates came together, and I answered a life-changing, blind ad for a plant manufacturing manager. I quickly realized what a dynamic industry we were in and decided to make it a career, instead of just a job. I just love manufacturing and believe it is the economic lifeblood of our country. It was after a month of interviews — five, actually — that my career commenced in May 1985. Years later, I discovered I was the only candidate interviewed because of my background. They quickly realized I was their guy. I was fortunate enough to begin my career with Adams Elevator Equipment Co. and worked with one of the most dynamic and customer-driven teams anyone could hope to work with. People such as (the late) Bob Healy, president of Adams, a true visionary, plus Doug Witham, Dick Gregory and Mark Hennessey, were all great mentors. Every Adams employee had vast product knowledge and a strong customer-service attitude, which was the driving factor fueling Adams' growth at the time.
From Chicago and Beyond
Dupar and ERM products are popular in Chicago and beyond, said Dupar's Mark Menke. Customers and installations include the Willis Tower in Chicago; the Washington Monument in Washington, D.C.; Northwestern University in Evanston, Illinois; the General Electric Building in NYC; the Los Angeles International Airport in Los Angeles; the University of Maryland in College Park, Maryland; and military bases, Veterans Affairs and U.S. Postal Service offices across the country.
Lisa, my coworker here at Dupar, was in replacement sales at Adams at the time. Our parts department was staffed with women holding deep product knowledge. I have come to realize this is one of the areas in which Adams excelled.
Other people with a strong industry presence at Adams at that time include Cornelius Walls, Steve Husband and Jim Hoppensteadt, now a consultant with Lerch Bates. John W. Koshak, whom I've had the pleasure and privilege of knowing for more than 20 years, is one of the industry's outstanding members who truly made an impact with his invention of the LifeJacket. He also worked at Adams after the company bought the rights to the LifeJacket. I find John to be one of the most talented individuals I've ever met and worked with.
I started in plant manufacturing at Adams before progressing to fixtures sales management in March 1987. I then spent a year in 1991 as both plant fixtures and fixtures sales manager before we hired a plant manager to take my spot. Next, I was promoted to vice president of business development, where, in this capacity, I handled custom fixtures, wheels and rollers, safety products, international sales and branch operations.
All around Chicago, including almost every notable building, is a building I can look at knowing I played a role manufacturing and selling the fixtures. You know you've been around awhile when some of the buildings you quoted and surveyed are coming up for modernization again.
− Lisa Castro
My greatest joy is the many customers and the projects we were involved in, such as the Washington Monument for Delaware Elevator and major parts of Willis Tower for Otis. I also developed key products for Adams, such as residential lift fixtures and the permabond method of applying the fire message. The architectural group I headed created Art Deco fixtures, and this group and I hold Adams patent for Adams' surface mount fixtures. Working with Walt Hermann, Jr. of Cemco, I developed the Adams residential line. Once we came up with a design that met Cemco's needs, this line took off. Dupar continues it today.
Internally, I designed and implemented the fixtures tracking system that became vital in turning around Adams' manufacturing. Prior to that, the fixtures operation was not computerized, as the replacement parts production used MAPICS. I convinced upper management that MAPICS is not the ideal system for a job shop environment, such as fixtures, where everything was ordered. Thus, working with Charles Rosenman, a brilliant programmer, we designed it ourselves and left fields open for future changes, such as real-time bar-coding. This enabled any salesperson to look up a job while they had the customer on the phone and see exactly where the job was in the shop and when it was going to be completed. There was no need to wait for an answer to call back a customer, which had a tremendous impact on the operation.
LC: I began my career at Adams in 1984 in replacement part sales, where I began compiling my catalog of knowledge of the vast product offerings of more than 10,000 parts and honing my customer-service skills. As I think back on my career, I realize how fortunate I was to be a part of Adams, and to experience the camaraderie and dynamics commonplace there. In the parts department, we handled all products; nobody was a sales rep for a particular product. I would study the catalog during my lunch break. I even took it home with me, learning the products and how they relate to the functioning of the elevator.
We were fortunate to have Dick Gregory as a mentor. When Gregory sold his company to Westinghouse in April 1981, and Westinghouse bought Adams a year later, he joined the company and eventually became vice president in charge of technical support. He also helped design or recommend many of the products Adams either carried or would add. Gregory was always available to answer questions and took us into the field to show us parts in action. In my current position, I work closely with Gregory, as he is now a consultant. We've worked on many projects together.
Doug Witham was our sales manager then, and I am forever grateful to have worked for him. He is another mentor to me and encouraged the sales departments to go in the field to study elevators and to understand, versus just memorizing, our catalog parts. Witham would arrange the trips, utilizing local contractors. I don't think I would still be in this industry if it weren't for him.
In 1991, I moved to fixture sales, where I learned the skills so valuable to me today. Continuing my professional progress, 1995 saw me move to technical support for the infrared door detectors. This proved extremely important in my later years, after I moved on to the Fixture Company, because we could troubleshoot door edges if needed. In 1996, I became customer service manager, a position that taught me how to deal with upset customers. I learned how to deal with contractors who were upset when they couldn't finish a project simply because a part failed or was missing. It can be a very delicate situation.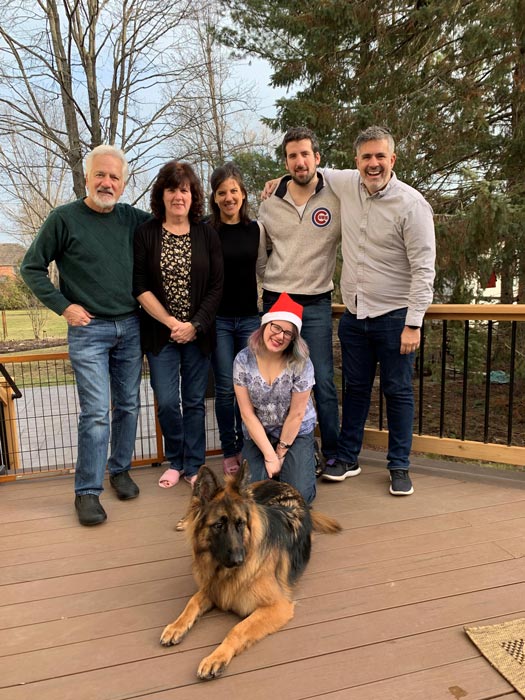 Chicago Buildings Turn to Dupar
Dupar, which started in 1958, offers fixtures that have proved very popular in Chicago. Mark Menke said:
"Our US91 Optic (illuminated Braille) is used often. The US91 (Dupar) and CA91 (ERM) buttons are the two other popular choices. When it comes to vandal resistance, the US100 is specified, and the ERM CA100 and CA93CBC have become very popular as vandal-resistant buttons because of their aesthetics. The ERM vandal-resistant button is also used in many class-A office buildings and hotels. If you land at Los Angeles International Airport, you will see the CA100 button throughout."

Post-pandemic products are becoming well-known, as well. Menke continued:

"The fallout from the pandemic has increased the awareness of products such as our touchless stations and our antibacterial buttons."
I took the next big step in my career when I joined ACM Elevator as account manager in 2002. ACM was interesting. It was formed by the merger of three large Chicago independents, Automatic Elevator, Commercial Elevator, and MidStates Elevator. It was my job to pursue modernization work, repair work or maintenance contracts. I was able to use the knowledge I garnered from working in parts and fixtures. I gained knowledge from the end users' perspectives and came to understand what they were looking for in their elevators. I also developed relationships with key consultants, which has been invaluable. On occasion, I am asked by the consultant to bring my sample case to the end-user decision meetings and do a presentation on buttons.
In 2004, I became a project manager at ACM and discovered what is required to keep projects on time and within balance. It can be quite a juggling act.
MI: What are your current roles at Dupar?
MM: I left Adams in October 1999 to become general manager of the Fixture Company, which at the time was a sister operation to Dupar, as ERM of Los Angeles is today. I loved the challenge of building a truly customer-driven company. I knew I needed like-minded people, so I hired Lisa for sales and one of the Adams engineers, Jim Cassidy. Together, we began on a journey of growth and focused on hiring people we knew would have the same outlook and attitude we did.
In 2007, EPCO, headed at that time by Jim Calcutta, enticed me to go to work for them as national business development manager. Since they are owned by Schindler and a sister operation to Adams, they guaranteed I got all my old benefits back, which was a nice gift I received when I retired from EPCO in December of 2015. That retirement lasted all of 48 h. January 2016 saw me return to Dupar, where I am today. In Chicago, we no longer manufacture. The fixtures are made in Canada at Dupar or Los Angeles at ERM, depending on what the customer wants. We in Chicago are strictly a sales office.
What I love about my job now is going around the country doing presentations and interfacing with contractors and consultants. So many new products and technologies have been developed since the old "carbon and contact" days, the latest being touchless systems. I'm amazed by how quickly several companies, including Dupar, developed touchless systems.
I travel frequently all across the continental U.S. and Puerto Rico, meeting with contractors, both independents and OEMs, in addition to consultants. My mission is to demonstrate our entire product line. Lisa mainly focuses on Chicago and the surrounding area, and residential lift fixtures.
LC: The year 2000 was a huge growth year for me, as I decided to leave Adams and join Mark at The Fixture Company. Mark left Adams the prior year and was the general manager at The Fixture Company. The company was owned by Dewhurst and a sister operation to Dupar in Canada. The company specialized in fixtures but had recently taken over the U.S. distributorship of Formula Systems' infrared door edges. It was a win/win situation, with Mark concentrating mainly on fixtures, while I sold fixtures and door edges. Being able to troubleshoot the edges was an added bonus. Customers realized they did not have to wait for a call back from a tech department. Either of us could help figure out what was causing the edge to not work properly.
In 2007, I was approached about coming back to The Fixture Company. Mark left to go to EPCO, and The Fixture Company was in need of someone very familiar with quoting and selling fixtures. Adams no longer made fixtures, and I was already well-known to Dupar. I liked what it had to offer, and I'm here to this day. I returned as sales and marketing manager. We no longer manufacture in Chicago; we are a sales office and report to Dupar. I've been fortunate to work in a career I love and in such a fantastic industry.
MI: How has the coronavirus affected your work at Dupar and the Chicago market, more generally?
MM: The pandemic has not only prompted us to leave the office where we've worked; it's also slowed down our travel visiting our customers. I sell all across America and the Caribbean. I can't wait for the travel restrictions to be lifted, so I can get back out to do what I do best. Before the pandemic, among places I've traveled include helping ERM of Los Angeles expand its presence in California and visiting customers on the Eastern Seaboard. I am currently involved with a large job in NYC, and I surveyed the Washington Monument, where we have provided the fixtures. This old body of mine managed to walk all the way to the top and back down again for the survey — without calling for an Uber. One part of the job I enjoy is doing the field surveys. There are times when I can suggest something to help make modernizations successful to counter problems encountered in the field.
I find the Chicago market, while relatively hot through most of 2020, has slowed down. December was usually slow for orders. I find quotes steady, as condominiums, building management and owners are trying to set budgets for 2021.
In the Chicago area, we both survey fixture jobs for customers, while I also do them out of state. My last major out-of-state survey was in NYC, just before the pandemic shut everything down.
In my 35-plus years in the industry, the landscape, particularly in Chicago, changed dramatically. I attribute the changes in the city to all the OEM buyouts of the independents. The overall market is in the millions. The boom in commercial construction may have slowed a bit, but increases in modernization, commercial and residential is still strong.
MI: What does the future hold for you?
MM: I've not retired yet, because I love this industry and enjoy what I do. When I announced my retirement from EPCO, I was at the Lerch Bates Christmas party that year. A contractor turned to me and told me I could not retire. When I asked why, he said, "We call you the guru of elevator buttons. Who else can we go to when we need a button or key switch identified?" That gave me the realization that I did, indeed, choose the correct industry to create a career.
LC: All around Chicago, including almost every notable building, is a building I can look at knowing I played a role manufacturing and selling the fixtures. You know you've been around awhile when some of the buildings you quoted and surveyed are coming up for modernization again. I could go on for multiple pages, but, suffice it to say, it has been a very enjoyable career.