Details on the 72nd Annual NAEC Convention and 2021 Expo as it returns to an in-person event.
photos courtesy of the New Orleans Convention and Visitors Bureau
Welcome to New Orleans! The Big Easy. Known for Mardi Gras, Bourbon Street, beignets, hurricanes (both the weather and drink variety), the Saints, second lines, river boats, amazing live music, gumbo and now the National Association of Elevator Contractors' (NAEC's) 72nd Annual Convention and 2021 Exposition.
Last year's convention was held virtually due to COVID-19, and this year's event, originally scheduled for September in Atlantic City, had to be moved, so it is fitting the event would end up in a city known for its resilience. NAEC NOLA will be held at the New Orleans Ernest N. Morial Convention Center on October 4-7.
Special Events
The event's main purpose is to bring together people from across the vertical-transportation (VT) industry. In addition to the educational sessions, roundtable discussions and exhibitions, this year's location allows for attendees to participate in a number of activities unique to the Big Easy.
Monday, October 4:
Official Golf Tournament – 8 a.m. Shotgun start at TPC Louisiana, an award-winning championship golf course that serves as the home of the PGA Tour's Zurich Classic of New Orleans and hosts many other events throughout the year. TPC Louisiana is consistently included in Golf Week's "Best Courses You Can Play."
"A Taste of the Vieux Carre" – 10 a.m.-2 p.m. Stand in Jackson Square and see the largest concentration of historic buildings to be found in North America: St. Louis Cathedral, the Cabildo, the Presbytere and Madam Pontalba's row houses. Next, enjoy a highly entertaining patter about life in New Orleans as the chef teaches you the steps in preparing Creole delicacies. Sample some of these delicacies following the presentation.
Welcome Reception — 6:30–8:30 p.m. "Laissez les bon temps rouler" with your friends and colleagues along the banks of the Mighty Mississippi in the Mark Twain Courtyard of the Hilton New Orleans Riverside. Sample quintessential New Orleans fare while networking and making new acquaintances.
Tuesday, October 5
Opening Breakfast — 8:30-9:15 a.m.
Airboat Adventure Through the Swamp – noon to 5 p.m. Experience the beauty and serenity of one of the wildest swamps and natural areas in North America. Flourishing with cypress trees draped in Spanish moss, wildflowers and multitudes of indigenous aquatic plants, the swamp opens a path to the heart of Louisiana. Your guide will stop along the way to explain the dynamic ecosystem, which supports many types of aquatic and terrestrial plant and animal life.
Wednesday, October 6
Cocktail Reception — 5:30-7 p.m. The historically formal dinner held on the first night of the expo has been transformed into a cocktail and networking reception to give you more time to entertain clients in the beauty of historic downtown New Orleans. Unwind from a day of education and walking the tradeshow floor in the Convention Center's La Nouvelle Orleans Ballroom before heading out to enjoy all New Orleans has to offer.
Thursday, October 7
Awards Breakfast — 8-9:30 a.m. The William C. Sturgeon Distinguished Service Award, along with booth recognitions and more, will be given during this typically well-attended event.
Dregs Party – 7-9:30 p.m. Find out why New Orleans is called The Big Easy at the always popular Dregs Party at The Sugar Mill, a 19th Century-era sugar-holding warehouse. Expect more of the great food New Orleans is known for, along with some local entertainment to cap off the week.
(For more information on the Golf Tournament, or any of the events or tours, visit NAECconvention.com.)
During the two days of the expo, there will be an authentic full-sized Mardi Gras float on display on the expo floor. A coffee station will also be available for the duration of the expo.
Around the Crescent City
If you're looking for more, New Orleans is a melting pot of culture with something to do for everyone. NYC is considered the city that never sleeps, but New Orleans is a close second, sporting the tagline "24/7 since 1718."
If you arrive early
The French Quarter Festival will be held on September 30-October 2, just before the convention and expo begin. The award-winning festival is a four-day local music showcase scattered throughout the French Quarter — the largest free music event in the United States.
"If you're looking for more, New Orleans is a melting pot of culture with something to do for everyone. NYC is considered the city that never sleeps, but New Orleans is a close second, sporting the tagline "24/7 since 1718."
Other New Orleans attractions:
♦ French Market: This historically charming open-air market features shopping, dining, music and local tradition that is uniquely New Orleans with five blocks of local produce, specialty art, handmade crafts, retail shopping and more.
♦ Café du Monde: Beignets and café au lait pretty much cover it. Your trip to New Orleans isn't complete without stopping here.
♦ Audubon Aquarium of the Americas: This is one of the top museums of its kind in America, with 15,000 sea-life creatures, representing nearly 600 species, in a state-of-the-art facility.
♦ Explore the French Quarter: Bourbon Street, Jackson Square, Royal Street, take your pick. Just exploring the streets with the incredible amount of retail stores, bars, coffee shops, antique stores, restaurants, art galleries, etc., can be an adventure in and of itself. You never know what (or who) you might see.
♦ Museums: There's quite a bit here for the museum lover as well. Check out the National WWII Museum, the New Orleans Museum of Art, The Ogden Museum of Southern Art, Mardi Gras World, JAMNOLA and the galleries along Julia Street.
Educational Session Descriptions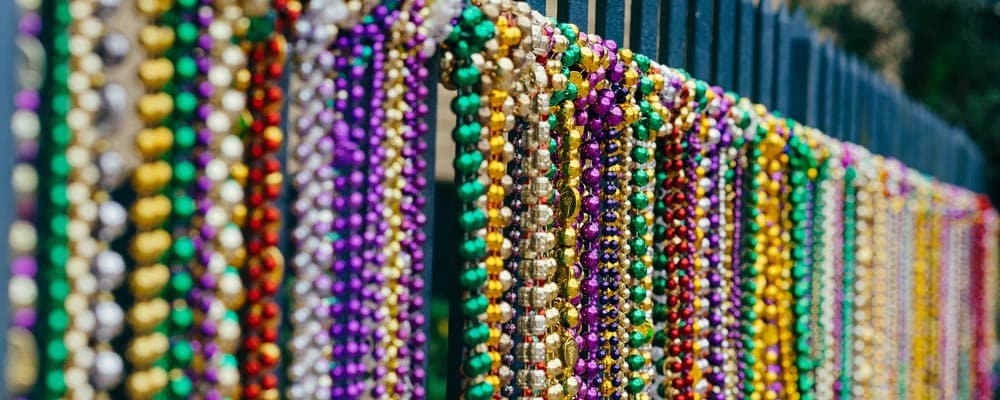 Session: The Good, Bad and Ugly of the Various Types of Hydraulic Oil in Use in Elevators
A study of the different types of hydraulic oil used in hydraulic elevators and the benefits and pitfalls of each type. Speaker: Michael Johnson, Gorman Company

Session: Fabrication and Installation Fundamentals for Grooved Hydraulic Elevator Piping
From identifying the critical dimensions of a groove to gaining expertise on installation procedures and best practices, this one-hour session will provide an in-depth knowledge of grooved system fundamentals for hydraulic elevator piping. Speaker: Dennis Love, Victaulic

Session: Vertical Slide Freight Door Safety
Vertical slide doors have evolved; the current product, hoistway doors and car doors, now include many safety and performance upgrades that pace passenger/service elevators. The safety/liability presentation will focus on the items common to all vertical doors that can be upgraded. Freight elevators with vertical slide doors (freight doors) offer many years of service but are rarely upgraded; this presentation will highlight the available upgrades. As an example, vision panels, unlocking devices, car gate enhancements, lock, pull straps, etc. may be specified. By replacing these often-overlooked items, elevator contracts can improve safety, reduce liability and offer extended service to the end user. Speaker: Michael Ryan, Peelle

Session: Code Requirements for Multimedia Emergency Communications
Understanding the changes and requirements of ANSI A17.B44 as it relates to elevator emergency communications. Speaker: Mark Yako, Wurtec

Session: Process and Performance Improvement
Process improvement: How to increase productivity, how to manage a more effective business and how to achieve better results.
Speaker: Robert Masterson, Champion Elevator Corp.

Session: Simple Tactics to Maximize Repair Sales
The most profitable part of your business is usually overlooked. Let's evaluate the potential of your portfolio, common reasons sales are missed and simple tactics to get mechanics more involved with repair sales so you can maximize revenue. Speaker: Brad Hoersten, ElevatorZip

Session: Residential Elevator Door Gap Safety Solutions 2021 and Beyond
The goal of this session is to openly discuss safety options and the process for getting code changes made.
♦ Review of residential door gap code history
♦ Review changes and process to make changes to the ASME 5.3 PRE Code
♦ Review current code for ¾" & 4" door gap rule
♦ Discuss options and solutions for existing units and new installations
♦ What tools are not in code yet and would they be viable options?
♦ Hazard Analysis
Speaker: Craig Jones, Country Home Elevator

Session: Alteration Testing Requirements, Presented by MEI-Code Data Plate
This session will focus on modernization and alteration testing requirements based on current and past A17.1 codes and the A17.2 guide. Requirements will be presented based on the current code language in the 2019 edition of A17.1. Our presenters' goals are to help contractors, inspectors and consultants gain a better understanding of how to recognize specific testing requirements for modernization, alteration and replacement acceptance tests.
MEI speakers: John Rearick, Steve Romnes and Mike Hogan

This year, to improve event flow and clarity, the education on the expo floor will be free for all attendees.
More details can be found at www.naecconvention.com/agenda.