Of Hand Dryers and Elevator Door Systems
Airdri, parent company of Chicago's Formula Systems, has interesting history, exciting future.
Automatic hand dryers and elevator-door detection systems and speech annunciators may seem like strange bedfellows, but they coexist quite easily and profitably for U.K.-based Airdri Group and its Chicago-based subsidiary, Formula Systems. Today, the corporation's hand dryers and elevator-door detection systems can be found all over the world.
In 1974, Peter Philipps and Peter Allen probably knew more about the field of warm-air hand drying than anyone else in the U.K. They met working at Smiths Industries, an international supplier of aerospace electronics, medical systems and specialized industrial products, where they were qualified mechanical and production engineers with many years' experience in air dynamics.
After leaving Smiths, Philipps moved to the U.S., where he became a management consultant specializing in manufacturing systems. In 1973, he relocated back to the U.K., where he teamed with his former colleague. They embarked on a detailed study of scores of hand-drying units manufactured in both the U.K. and U.S.
At the time, no British model satisfied them in design, efficiency or reliability, and an ambition to produce the best warm-air hand dryer on the British market was conceived. Together, in January 1974, they formed Airdri Ltd. and set about designing hand dryers. Little could they have known then that a small partnership initially managed from a garage would quickly grow into the global engineering and manufacturing company that it is today. An early contract with Hollywood, California-based Bobrick, one of the largest U.S.-based washroom equipment companies, saw Airdri's hand dryer production grow. Within 25 years, Airdri was the largest manufacturer of warm-air hand dryers in the U.K. and one of the largest in the world.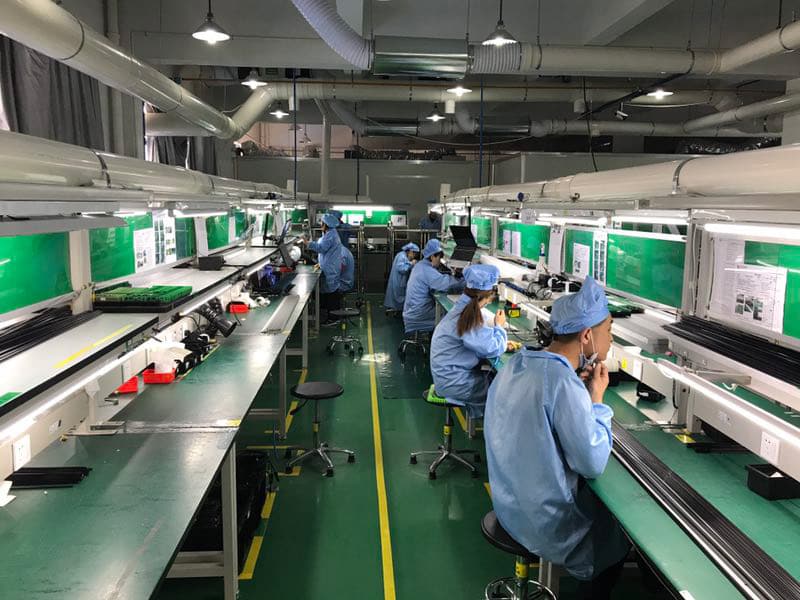 In 1983, Airdri saw a significant change in direction that was the genesis of Formula Systems. To stay ahead of the game in the hand-dryer industry, Airdri started to look at new technologies. The automated sensor technology in question was already being extensively used in the elevator industry, so, as well as introducing automation into hand dryers, the company expanded into the elevator industry.
Formula Systems was launched in 1983 to provide products to major elevator companies for door-detection and speech units within cars. Twenty years later, Formula Systems opened a U.S. branch in the Chicago area, where it has been managed ever since by Cornelius Walls, vice president of North American Operations, and is now firmly established as an authority in the design and manufacture of elevator-door detection systems and speech annunciators.
A strong believer in staying involved in the industry and active in numerous industry organizations, Walls says he is proud of his employer's reputation for being one of the world's top manufacturers of infrared safety edges for elevator door systems. Walls points out that Formula Systems' record of accomplishment is solid, as it holds full ISO 9001/2 accreditation, as well as many international certifications.
Changes in Management
In 2013, the management of the company passed to Peter Philipps' sons, Bruce and Toby Philipps, Airdri's managing director and chairman, respectively, who were committed to building on the previous 40 years and modernizing the business so it would continue to succeed over the next 40 years.
Having now manufactured in China, one of Airdri's biggest markets for many years, the company needed to take new measures to ensure total control of its operations to continue to grow. In 2013, its first fully owned office opened in China, establishing a sales, quality and administration base to support its manufacturing facility. "A company can only develop if it has a true vision for the future and works relentlessly to develop the landscape in which these developments can be realized," says Stephen Whittall, who was appointed group director of Quality and Engineering in October 2014. He continues:
"The adoption of a policy of continuous quality improvement, implementation of key performance indicators and paying close attention to the voice of the customer are all critical to maintaining the trust our customers have in us. Working in partnership with one of our largest customers, we are proud to have received the KONE Silver Supplier Award in 2015. We are committed to continual investment in R&D, which was evidenced when, in 2016, we embarked on our largest internal development project since the company was founded in 1974: the opening of two new facilities."
Working in partnership with one of our largest customers, we are proud to have received the KONE Silver Supplier Award in 2015.

— Stephen Whittall, Airdri director of Quality and Engineering
New China Operations
Driven by the ambition to have total control of its engineering, development, quality and supply chain, in 2016, Airdri Group opened two new operations in China. The first is a wholly owned, purpose-built manufacturing facility in Guangzhou. The 30,000-sq.-ft. facility now employs more than 35 personnel in engineering, quality assurance, warehousing, sales and administration. Guangzhou manufactures more than 35,000 hand dryers each year and provides an office base for the sales managers of both its hand dryer and elevator products.
At the same time, a joint venture with Formula Optics Technology (FOT), based farther north in Yuyao, was concluded in 2015. FOT is responsible for the manufacture of elevator-detection system products. However, investment is not confined only to buildings and R&D. Airdri, through bringing production back in-house, has increased its workforce over the past four years and now employs more than 200 personnel worldwide and supports an ongoing recruitment and training program.
The R&D group is currently undergoing intensive training in product design methodology to optimize and standardize the design process to significantly reduce "time to market" for new products. Airdri Group President Bruce Philipps observes:
"A continual market-led R&D focus is critical to the success of any business. Our investment in the company over the last three years is a testament to our absolute commitment to providing our customers with the highest quality products that meet the ever-changing demands of the industry. Both Airdri and Formula Systems have earned an excellent reputation for product reliability, but the road has not always been easy. Establishing a manufacturing facility from scratch does not come without teething problems, but our committed staff, some of whom have relocated to China to ensure . . . quality standards . . ., worked tirelessly to ensure that our new production facilities were opened to exact specifications and on schedule."
This year will see the arrival of Airdri's new CEO, Tony Wall, who comes from IPRO Solutions. Wall will join the group in May and has ambitious targets to grow the company's market shares.