Standard Elevator System and United Trading Company commemorate seven years of association at a function held at Delhi.
When the vertical-transportation industry converges to celebrate a milestone, the mood is always festive and upbeat. The function hosted by Standard Elevator System (erstwhile Torin Drive) and United Trading Company (UTC) to mark seven years of their association reflected the same warmth and comradeship. It was held on a weekend coinciding with Christmas Eve, and that's why the cheer was more than evident as approximately 180-200 guests gathered for the memorable evening at Bella Monde Luxury Hotel on NH-8, Delhi-Gurgaon Expressway, Rajokri, Delhi.
Namit Kedia, managing director, Vertical Standard Elevator Systems (SES) Pvt. Ltd., explained, "The function was a celebration of several events: seven years of association between SES and UTC, an informative session for customers to dive deep into the machine's DNA and new stock availability in Delhi for ready pick up."
The evening also included a detailed presentation on the SES range with the message, "Prepare to elevate expectations with our reliable partner UTC Elevator Components."
Stating that, "Our success is rooted in our culture of innovation, the trust our customers place in us and the values that define us," one of the presentation slides named leading brands Johnson Lifts and Escalators, Hyundai Elevator Co. Ltd., TK Elevator and Fujitec.
Started in 1985, SES has 37 years of experience in elevator machines. The company celebrated the production of its 1.5 millionth machine in December 2022. Its 2021 production was more than 110,000 machines with sales of over Rs. 2,100 crore. The company has a staff of more than 600 people, 30% of whom are engineers. It offers a full line of geared and gearless machines that are compliant with EN 81, ASME A17.1 and most other international standards.
The presentation described SES as the only machine manufacturer to have its own casting factory. The world-class equipment — the worm machining area, gear machining area, CNC component machining area and inspecting precision components — were then showcased. The RM01 Rail Mounted Machine, suitable for 680 kg-1088 kg with speed of 1.00 mps–1.75 mps and travel up to 70 m was then displayed.
The company's primary goals — safe products, smooth ride quality, low maintenance of product and professional solutions for the field — were then listed, followed by in-depth information about the product range. The presentation concluded with the global presence of SES. The evening's proceedings then moved onto informal interactions over cocktails and dinner with toasts raised to the memorable occasion.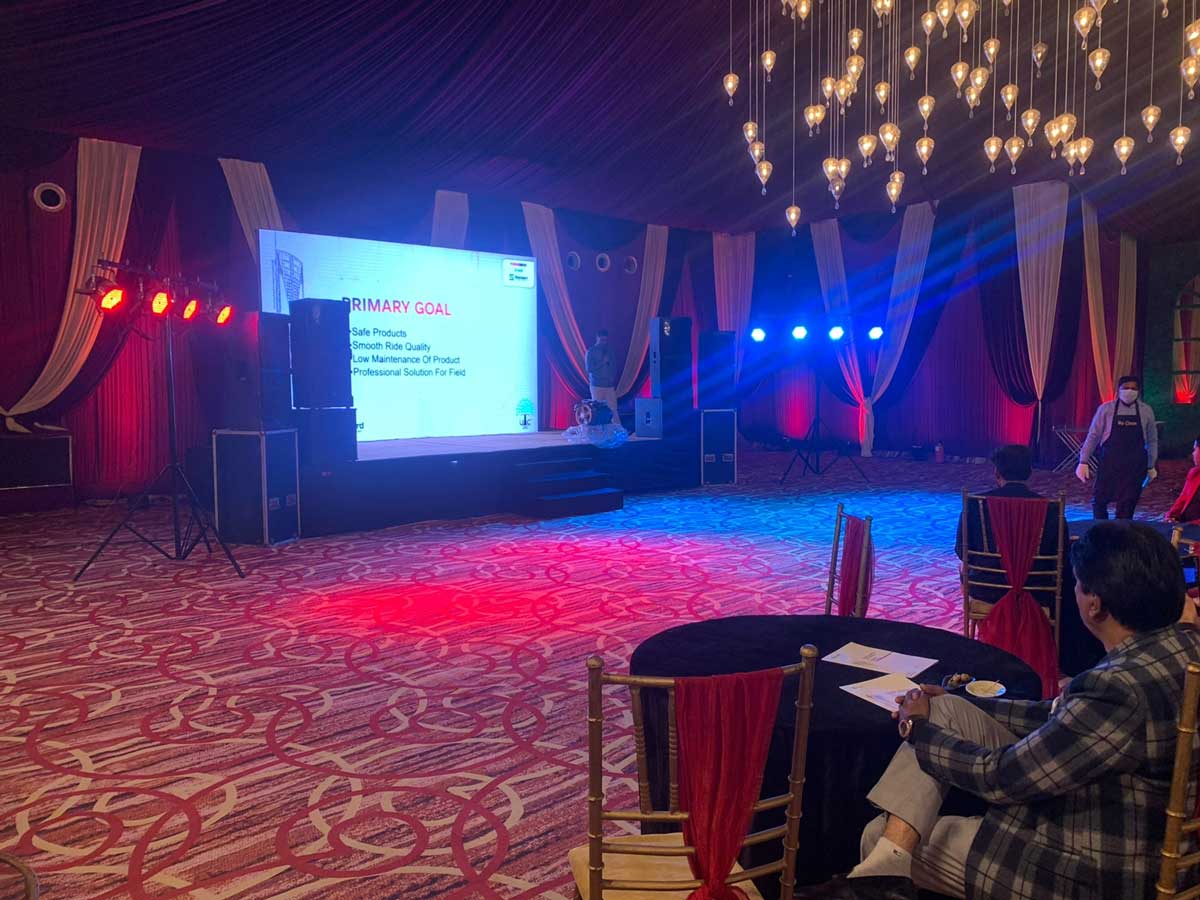 Get more of Elevator World. Sign up for our free e-newsletter.