Progress on towers in northern, southern cities and a new hire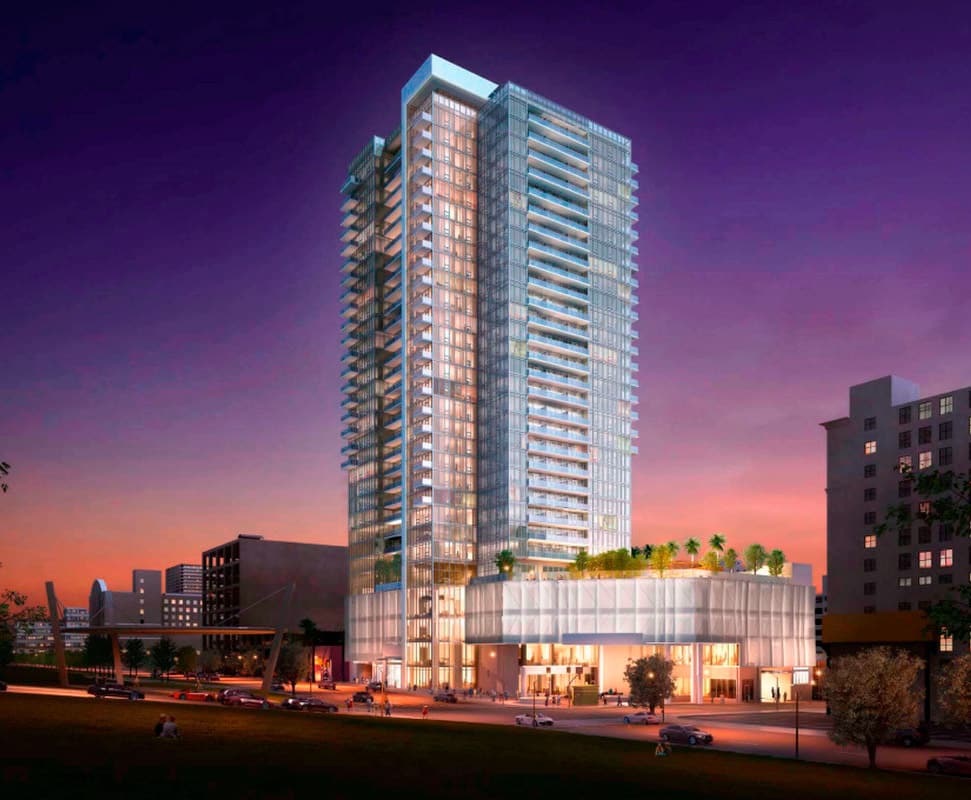 Four Seasons Residential Tower Tops Out in San Francisco
The upcoming Four Seasons Private Residences in San Francisco topped out in November 2019 with the hoisting of the fnal beam, Curbed San Francisco reported. The 45-story, 510-ft-tall high-rise tower will ofer 146 homes, with prices set to begin at US$2.5 million. There will also be 12 penthouses priced between US$15 million and US$25 million. The grand penthouse, which will have 10,000 ft2 of residential space and 4,500 ft2 of outdoor terrace space, will list at US$49 million. The building is set to be completed in 2020.
L.A. Residential Tower Breezes Through Planning Process
Equity Residential's proposed 31-story residential tower by TCA Architects breezed through the Los Angeles City Council's planning and land use committee in November 2019, paving the way for continued skyscraper development near the Pershing Square subway station, Curbed Los Angeles reported. Containing 428 apartments, the tower would join the US$1-billion, mixed-use Angels Landing, expected to open in 2028 with 42- and 64-story towers (ELEVATOR WORLD, August 2018). Equity's tower would sit right over the metro entrance, in line with city transportation authorities' aim to create dense housing near public transportation. Including 379 parking spaces and 5,600 ft2 of commercial space, the development would replace a parking lot and taco restaurant.
WAGO Hires Southern California Regional Sales Manager
Germantown, Wisconsin-headquartered WAGO has hired Drew Amos regional sales manager for Southern California, the company announced in November 2019. Amos holds a degree in Sociology from Humboldt State University and most recently worked in sales at Moxa Americas. He was previously a territory manager at Ecolab. A Southern California native, Amos said he is looking forward to being close to home and working with new clients. "I'm excited to hear the Equity Residential's proposed 31-story residential tower  voice of the customer and understand the diferent challenges they may face," Amos said. "I take a ton of pride in my work and interest in the people I work with."
KONE to Provide Elevators for Boston Tower
KONE has won an order to supply elevators for the Garden Ofce Tower in Boston — phase three of "The Hub on Causeway" project. The 495-ft-tall, 31-story tower will yield about 627,000 ft2 of usable space. KONE will install 16 elevators in the tower, in addition to the 15 elevators the company already provided for the frst two phases. "We are excited to be part of this new gateway to Boston," said Larry Wash, executive vice president, KONE Americas.
Get more of Elevator World. Sign up for our free e-newsletter.