Durham College's EDM and trades education expands.
One of 24 publicly funded colleges in the Canadian province of Ontario, Durham College in Oshawa was the first to offer an elevating devices mechanic (EDM) apprenticeship program beginning in 2002, stepping up as a leader in trades education in the mid-1990s.
Encompassing 720 h of training and 25 components, including elevator history, terminology and safety, Durham's EDM apprenticeship program runs out of its Whitby Campus, where students participate in hands-on learning using state-of-the-art equipment, including two elevators and two empty hoistways, an escalator, hydraulic systems and pumps. In addition to the apprenticeship, Durham also offers a two-year postsecondary program.
With demand for skilled workers rising steadily throughout Canada, Durham is midway through its Whitby Campus expansion project to provide more space and allow the college to accept more students into its trades programs. Construction on the 60,000-ft2, two-story addition to the campus' east side began in January 2020 and is slated for completion by summer 2021.
The expansion will include a double-height shop lab and two-story building model, allowing plumbing students to work underneath, while EDM students work in an easily accessible dual-level elevator shaft.
Other features of the expansion include classrooms with movable walls and furniture to accommodate various configurations, student touchdown spaces, a fitness center and training labs with equipment for a range of postsecondary and apprenticeship programs.
The new building is a CAD35-million (US$27.4-million) project, 70% of which is funded by Durham College. The college's Building for Skills campaign is raising the remaining CAD10 million (US$7.8 million). As of January 2021, CAD5.2 million (US$4 million) has been committed, including CAD2 million (US$1.57 million) from the Region of Durham, CAD1 million (US$787,080) from the Town of Whitby and CAD2.2 million (US$1.7 million) from individuals, corporations, unions, foundations and other organizations.
"We're really excited about what this new building is going to allow us to do as far as enhancing and expanding our programs and providing more seats for students who want to go into the skilled trades," said Durham President Don Lovisa during a video tour of the under-construction addition. The 750 seats the addition will provide will undoubtedly be filled: over the last three years, the college received approximately 7,000 applications for the 10 programs taught at the Whitby Campus, but only 2,300 seats were available.
Durham works closely with employers like Ontario Power Generation. This helps it understand the utility's training needs as its Darlington plant expands, and its Pickering generating site begins decommissioning after more than 50 years of servicing Ontarians. The Whitby Campus addition will have areas for training electricians; plumbers; millwrights; and, of course, elevator mechanics. The EDM program will occupy roughly 15,000 ft2. Lovisa said of the space: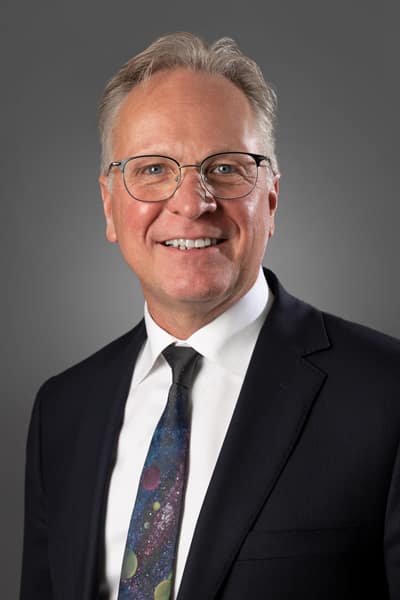 What's unique about this space is the pits for the elevators for students to train in.

— Durham College President Don Lovisa on the Whitby Campus expansion
"It's going to allow us to take our current assets from that program, move them here and also have room for new equipment and new spaces for our students. What's unique about this space is the pits for the elevators for students to train in. There will be multiple-level elevators for training purposes. Elevating devices has become a really popular program at Durham. There is such a demand for elevator mechanics across the country that we have students from [British Columbia] to the East Coast attending. So, we're really excited about this."
Durham also helps propel students by offering advanced apprenticeship standing to graduates of its Mechanical Technician-Elevating Devices, Mechanical Technician-Millwright, Automotive Technician-Service and Management and Welding Engineering Technician programs. Apprenticeship programs are governed by Ontario's Ministry of Labour, Training and Skills Development and require an apprentice be hired by an employer that will provide on-the-job training for a defined period of time, interspersed with on-campus studies at the college. With the new approvals from the government, graduates of these four postsecondary programs will now be in greater demand by employers, allowing them to recognize training already completed by the apprentice, saving them money and time, since they do not have to replace the apprentice during on-campus studies or lose their services while they are studying. The approvals allow graduates of Durham's EDM, millwright, automotive service and management and welding engineering programs to discuss with their employers exemptions from the in-school portion of studies. Apprentices will still need the same total of on-the-job hours to graduate, but their primary focus would be with their employers' needs.
Durham College received government approval for its training programs following an extensive mapping completed by program teams to meet provincial standards. All course assessments, lab activities and other learning materials were mapped against apprenticeship standards to ensure all apprenticeship outcomes were being met.
As the need for skilled workers in Canada and North America continues to swell, Durham College is prepared to meet this demand with high-quality training programs and education, state-of-the-art learning spaces and facilities and programs that create job-ready graduates who can hit the ground running as soon as they step into the workforce.
Shelly Totino works in the communications, marketing and student recruitment department at Durham College.