Subcontinent sees record, expo date set, award and certification
TJEI Records 161-Elevator Order, Its Largest
Toshiba Johnson Elevators (India) Pvt. Ltd. (TJEI) has secured its largest residential segment order for design, supply, installation, testing and commissioning of 161 fully imported Toshiba elevators spread across eight residential projects in Pune. The units run at 1.75 m/s, serving contractor VTP Group's projects including Blue Water, Pegasus, HiLife, Solitaire and Purvanchal. TJEI Managing Director Katsuhiko Sato commented, "We have registered a year-over-year compound annual growth rate of over 15% in the last seven years, taking our orderbook to 4,181 units. We will continue to consolidate our market share in both residential and commercial market segments. . . ." TJEI operates in 17 major Indian cities and is working with more than 200 customers across the country.
IEE Expo Announced for 2022 in Mumbai
The next edition of the International Elevator and Escalator (IEE) Expo has been scheduled for February 16-18, 2022, at the Bombay Exhibition Centre in Mumbai. Organizer Messe Frankfurt said the previous edition saw strong support from industry associations and government bodies, like the Minister for Housing, Government of Maharashtra, National Buildings Construction Corp., Indian Electrical and Electronics Manufacturers Association, Mumbai Metro Rail Corp., Maharashtra Chamber of Housing Industry — Confederation of Real Estate Developers Association of India, All India Lift Upliftment Federation and Gujarat Elevator Industrial Association. For more information or to register, visit bit.ly/3soZZrU.
thyssenkrupp Elevator (India)'s Mehan Awarded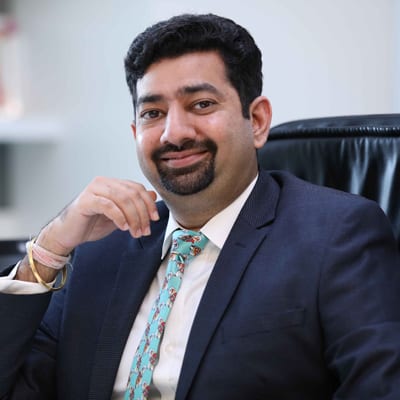 Manish Mehan, CEO and managing director, thyssenkrupp Elevator (India), was presented with the Master Entrepreneur Award in the "Engineering Industry" category at the Asia Pacific Enterprise Awards 2020. Given "for his remarkable contribution to the growth of thyssenkrupp Elevator in India, while also fulfilling his social responsibilities," the company said, Mehan was credited for restructuring the business by introducing organizational changes, leadership changes and strengthening of its branches. He steered such strategic initiatives as "Elevate India," focusing on spares, segment-specific business growth, process improvement through digitalization and automation. He has also increased focus on in-house R&D and spearheaded the company's digitization drive.

Mehan said:
"I am grateful to be bestowed with this prestigious award, as it testifies [to] our organization's commitment to excellence and recognizes my passion to lead the organization to greater heights while I contribute my bit toward society. This wouldn't have been possible without the unconditional support of my colleagues, all my teammates and my family. I thank them all for their consistent support."
Inovance India's HQ Receives ISO Certification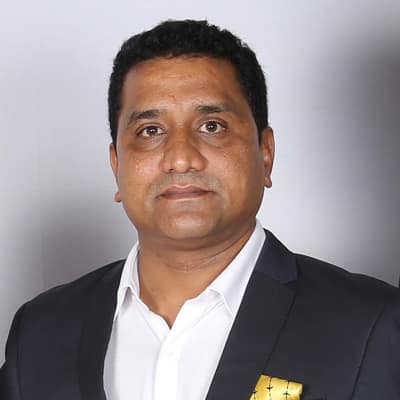 Inovance Technology India's headquarters (HQ) at Chennai has received ISO 9001 certification from TÜV SÜD South Asia. The stringent quality-management certification is designed for organizations to show they are committed to regularly and consistently improving the quality of their processes and services. Anil Kumar, managing director of Inovance India, expounded:

"The adoption of a quality-management system is a strategic decision for Inovance India. . . to continuously improve our overall performance, as well as to provide a better service for customers and a sound basis for sustainable development initiatives."
Developer Plans First Skyscraper in Mérida, Mexico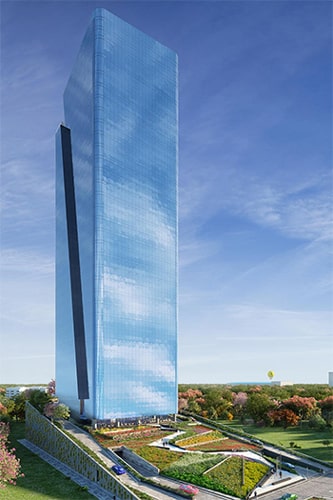 A developer is planning to build The Sky, the first skyscraper in Mérida, Mexico, the Council on Tall Buildings and Urban Habitat reported in January. The mixed-use tower is to stand 160 m and provide 35,000 m2 for offices and clinics, 300 m2 for commercial spaces and 2,500 m2 for restaurants. The proposal envisions 39 or 40 stories, a rooftop terrace and restaurant, meeting space, a wellness center and six levels of parking. The plan calls for 20 elevators, plus other technology, including a building management system and access control. SkyCapital, the developer, has other properties in the region. The Sky is expected to be completed in 2023.