Africa shows potential to grow its freight elevator market.
Increasing investment in infrastructure development and a fast-growing manufacturing industry have been the key drivers in Africa's demand trends for both electric and hydraulic freight elevators. Increasing development of commercial real estate projects, new automotive manufacturing plants, healthcare facilities and industrial construction have fueled demand for heavy-lifting equipment to support the growing volumes of general freight, motor vehicle loading, industrial truck loading and warehousing across the continent. Though reporting a 2.1% contraction of its economy in 2020, Africa's economy is expected to grow by 3.4% in 2021, according to the African Development Bank.
In fact, a new report by professional services firm Deloitte says there are at least 73 big real estate projects, many of them commercial buildings, underway in Africa valued at US$142.9 billion, and another 23 undertakings in the shipping and ports sector valued at US$30.5 billion. The firm's "Africa Construction Trends 2020" report identifies at least six major healthcare infrastructure projects valued at US$779 million that were being developed in 2020. These investments are a major boost to demand for freight elevators, as they will require installation of vertical-transportation (VT) solutions to support moving heavy loads from floor to floor or in loading cargo for operational efficiency.
Commercial building projects, including the erection of new hospital structures and shopping malls, have been key features in Africa's infrastructure development strategy in the recent past. They are most likely to account for a large share of the continent's freight lifts market, although no reliable data is immediately available on the precise number of these type of elevators in the region's market.
The phenomenal growth of shopping malls in Africa places the continent's modern retail market on a higher pedestal when it comes to consumption of freight lifts in the region in recent years.
"The real estate sector registered the highest share of value of projects on the continent as more African countries spent increasingly on the sector, particularly commercial construction," says Deloitte's report. The report cites the US$6.8 billion Waterfall City and Steyn City developments in South Africa, the US$18 billion Centenary City and US$6 billion Eko Atlantic projects in Nigeria as some of the projects that are propelling growth of the region's real estate sector. Other notable projects that could contribute to increased demand for freight elevators in Africa include long-term undertakings, such as Egypt's new capital city, the Uptown Cairo project and Tunisia's Tunis financial harbor project.
Elsewhere, huge industrial construction projects are also underway in Africa, and have raised prospects of an increase in demand for heavy-load lifts. They include the Dangote refinery in Nigeria, the Roullier phosphate fertilizer plant in Algeria and Egypt's Assiut oil refinery upgrade project, which will include the addition of a new naphtha and a hydrocracking complex, all likely to require installation of freight lifts, particularly for industrial truck loading.
The phenomenal growth of shopping malls in Africa places the continent's modern retail market on a higher pedestal when it comes to consumption of freight lifts in the region in recent years. For example, excluding South Africa and Northern Africa, the Sub-Saharan Africa region had 579 shopping malls by 2020, up from 225 in 2015, according to Standard Chartered Bank estimates.
"The modern retail real estate sector has been a major focus for development activity in Sub-Saharan Africa over the last decade, causing a rise in shopping malls across African cities," the bank says. South Africa, with an estimated 25 million m2 of retail gross leasable area covered by shopping malls, has recently made additions, such as Fourways Mall (recently expanded), Mall of Africa, Menlyn Park Shopping Centre and Sandton City mall.
The outbreak of COVID-19 in the first quarter of 2020 impacted not only the performance of end-user sectors but also disrupted the supply chain of international elevator companies that feed the African market.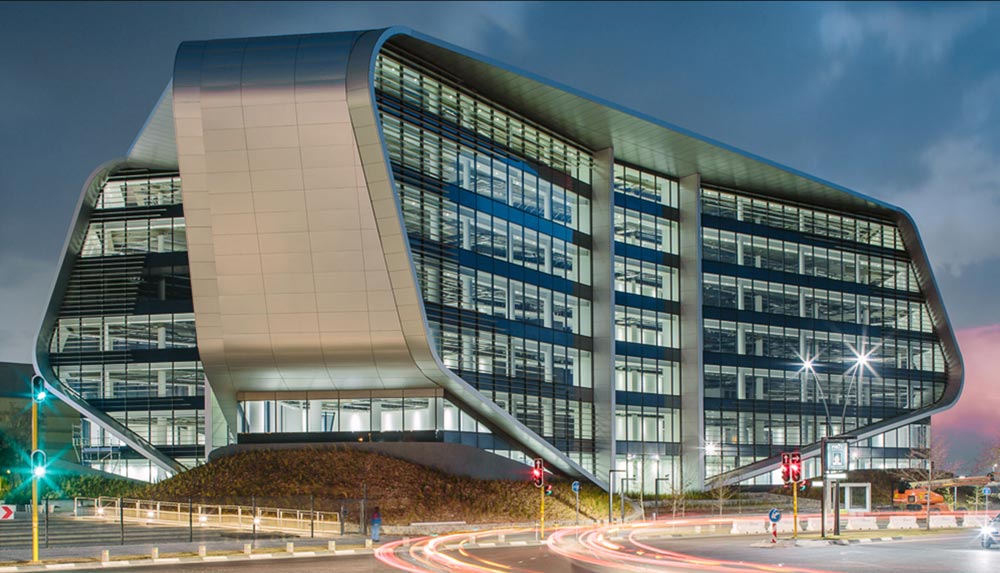 The Accra Mall in Ghana, Garden City and Two Rivers Mall in Kenya, The Palms Shopping in Nigeria and Century Mall in Addis Ababa could be some of the biggest freight lift users within Africa's retail market space. Growth of shopping malls, Standard Bank says, has been driven by "growth of the continent's consumer markets and the expansion of domestic and international retailers, particularly leading U.S. quick-service restaurants like KFC and Pizza Hut, and supermarket chains from South Africa such as Game Stores and Shoprite."
Moreover, the growth of a full-fledged automotive industry in Africa, particularly in South Africa and Morocco, and the associated car loading operations, are also likely to continue complementing increase in demand for freight elevators. South Africa currently has the most developed automotive industry compared to the rest of Africa. There are at least seven OEMs in the country producing nearly 50% of the vehicles in the continent, according to Deloitte. Morocco's automotive industry also attracted increased investment, including foreign direct investments driven largely by the country's economic incentives such as "tax exemptions for the first five years, VAT exemptions, land purchase subsidies, skilled workforce and modern infrastructure."
Other growth drivers for Africa's freight elevator market include the construction of new, and expansion of existing, hospitals, a key end user across the continent. In Rwanda, there is the construction of the US$100 million University Teaching Hospital of Kigali, while in South Africa, development of the US$174.6 million Dr Pixley ka Isaka Seme Hospital, are among healthcare projects likely to increase demand for freight elevators.
Previously, Egypt launched the New National Cancer Institute, designed by international design firm Skidmore, Owings & Merrill LLP (SOM), a healthcare facility combining a 1,000-bed teaching hospital with an extensive outpatient center. The complex has more than 150 elevators and 20,000 rooms, according to SOM. Ghana and Kenya are other countries where hospital construction has been ongoing and likely to increase demand for freight elevators to support the movement of heavy hospital equipment of diverse sizes within the facilities.
Other applications of freight elevators in the region include hotels, warehouses, car parking garages, educational institutions and even some residential premises. Africa's freight elevator market is dominated by products manufactured by global market leaders such as Schindler, TKE, Hyundai Elevator Co., KONE, Mitsubishi Electric Corp., Omega Elevators and Otis. Many of these international VT companies have signed distribution and maintenance agreements with local firms for the installation and servicing of the cargo lifts.
Despite growth prospects for Africa's freight elevators market, the outbreak of COVID-19 in the first quarter of 2020 impacted not only the performance of end-user sectors but also disrupted the supply chain of international elevator companies that feed the African market. Leading South African construction firm Stefanutti Stocks says COVID-19 pulled down its revenue earnings from existing construction and mining operations to US$93.4 million compared to US$129.7 million for 2019.
"Due to the national lockdown and the safety requirements of COVID-19, the (company's) building business unit was unable to work for three months during the reporting period, resulting in contract revenue from continuing operations reducing to ZAR345 million US$20 million," said a joint statement by Chairman Zanele Matlala and CEO Russel Crawford. This scenario has been replicated across Africa's key VT consuming economic sectors.
For freight elevator companies such as KONE, Schindler and other smaller suppliers in Africa, COVID-19 constrained their business globally in 2020, hence a decline in their order book. "Orders received in the Europe, Middle East and Africa (EMEA) region declined clearly at comparable exchange rates as compared to January-December 2019," said KONE in its 2020 annual report. The company says within the EMEA region, its sales "declined by 3.2% and totaled 3.9 billion."
"At comparable exchange rates, sales declined by 2.2% and new equipment sales declined clearly, while maintenance sales grew slightly and modernization sales declined clearly in the region." The report has not specified the impact of COVID-19 on the company's Africa sales of freight elevators for 2020.
But, if predictions by the region's key lenders, such as the African Development Bank, the World Bank and the international Monetary Fund, on an anticipated rebound of Africa's economy are anything to go by, then the continent's construction, automotive and shipping industries could be on the path to recovery already, hence raising optimism on the likely increase in demand and consumption of freight elevators.
Get more of Elevator World. Sign up for our free e-newsletter.