The Stand-alone Cellular Emergency Phone Solution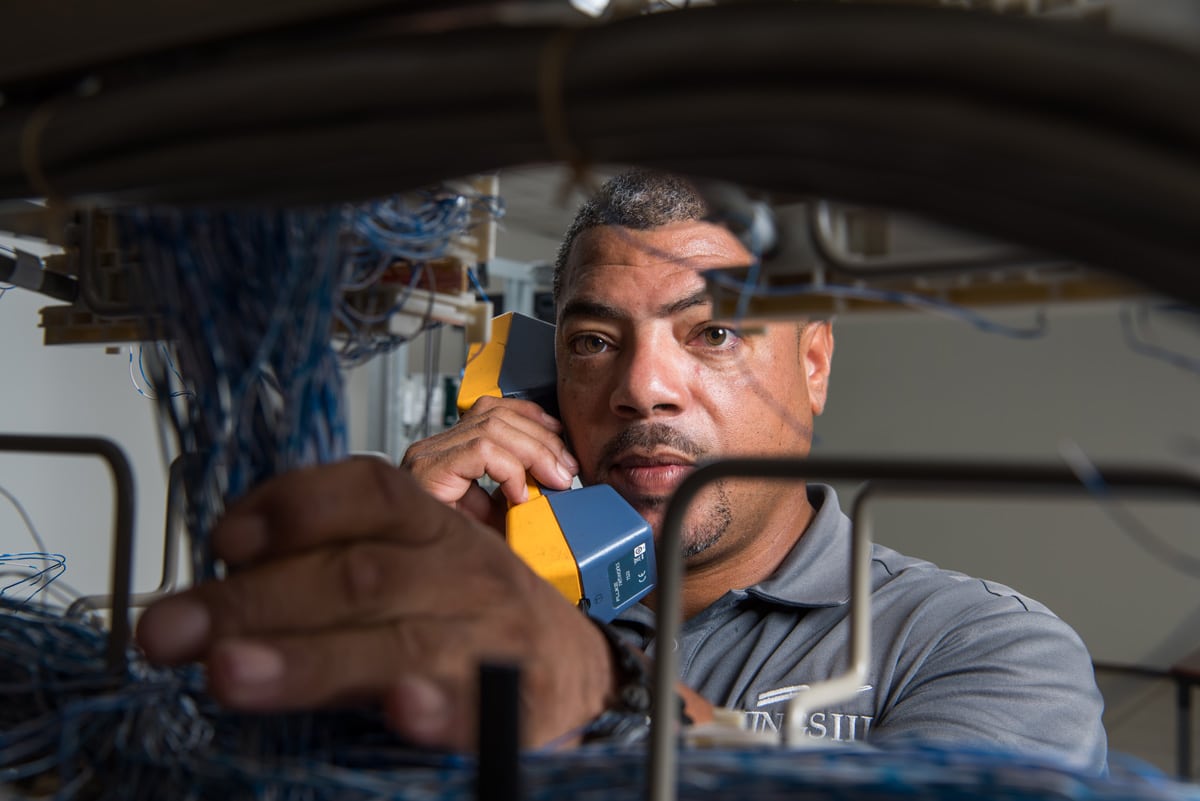 In this Readers' Platform, your author makes the case for ditching POTS and going with an embedded network built with and for first responders.
If you believe the movie Night at the Museum: Battle of the Smithsonian, Joey Motorola invented the cell phone. As with most things Hollywood, that's only partially true. A former Motorola employee did develop the first portable handset. However, it was Bell Labs (now Nokia and formerly the R&D arm of AT&T) that, in 1947, proposed to the Federal Communications Commission the use of radio-spectrum frequencies for mass mobile phone service designed specifically for police cars.
We've come a long way since then, and cellular technology and its uses in emergency communications have only grown. Rising costs and deteriorating networks have increased the desire to eliminate dependency on analog lines. Unfortunately, the lack of regulation regarding cellular communicators within the elevator industry has led to low-quality, non-code-compliant devices.
Two specific areas where this comes into play are with battery backup and phone-line verification. ASME A17 code dictates that the elevator phone provide a "means of communication for at least four hours." The confusion comes when four hours of talk time is translated into standby time. The difference could have a significant impact if you are trapped in an elevator and this is your only means of communication. The other issue is phone-line verification. ASME A17 also specifically outlines how the elevator cab must be able to verify the operability of the phone line. Ideally (and to meet code), when the phone line connected to your elevator is down, your phone-line verification (PLV) system should send a visual and audible signal to notify whoever is onsite. Unfortunately, not all systems are equipped to do this.
Using commercial-strength cellular communicators designed specifically for elevators (some of which can also support multiple phones while remaining code-compliant) is another way to increase reliability. Many of the cellular devices readily available in the marketplace are designed for personal, residential use, but oftentimes make their way into commercial spaces as properties seek additional ways to save money. While on the surface these devices appear adequate, upon closer inspection we find they do not meet ASME A17.1 requirements for phone-line verification or battery backup.
Aside from being able to increase reliability and potentially reduce costs, one of the most advantageous reasons to switch from analog to cellular is the option to upgrade to a FirstNet Ready® device that grants access to the FirstNet network.
FirstNet is the only nationwide communications network built with and for first responders, enhancing reliability and security when disaster strikes. FirstNet embedded solutions go through extensive review, and approved devices meet the highest standards for reliability, security and performance. The Kings III M-90 cellular dialer is currently the sole FirstNet Ready emergency phone.
FirstNet embedded solutions go through extensive review, and approved devices meet the highest standards for reliability, security and performance.
Is it finally time to cut your dedicated landlines? Serious money could be saved by going cellular. Continuing the priority on plain old telephone service (POTS) lines logically results in slower service on both existing phone lines, as well as those needed for new elevator installations. When moments count, any delay in emergency services is of critical importance.
Get more of Elevator World. Sign up for our free e-newsletter.