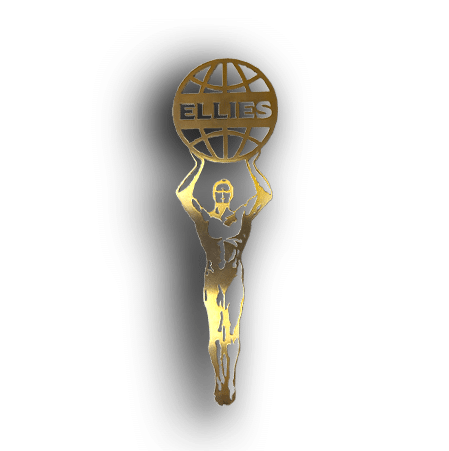 THE ELLIES 2021
Nominations Open Through June 25
We are excited to officially open the fourth annual Ellies Awards, the industry's first awards program as voted on by you! The Ellies recognizes North American elevator and escalator industry businesses that go above and beyond for their customers, employees, communities and the industry as a whole.
Once all nominations are received, a panel of judges will consider the number of nominations a business receives and the quality of reasoning to determine who makes it to the voting period. After the nomination period has ended, companies that are selected will be notified within two weeks.
Voting will then take place online from August 2-20, 2021.
The winners will be announced through email blasts to the industry, posted on this page, and highlighted in the December 2021 issue of ELEVATOR WORLD.
Winners will receive a custom Ellies statuette to display in their office or at various industry events, as well as a custom digital logo to use on websites and other marketing materials to promote this accomplishment.
View the winners of the 2020 Ellies Awards.
Please email brad@elevatorworld.com with any questions.
Make your nomination today!