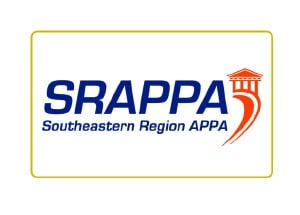 Date/Time
Date(s) - October 9, 2021 - October 13, 2021
All Day
Mobile Convention Center
One South Water Street, Mobile, AL, 36602
Event Type:
The Southeastern Region of the Association of Physical Plant Administrators (SRAPPA) 2021 conference will be held in Mobile, Alabama from October 9-13, 2021. The Expo will be at the Mobile Convention Center.
View the agenda and register here.
The Southeastern region of APPA serves the states of Alabama, Florida, Georgia, Kentucky, Louisiana, Mississippi, North Carolina, South Carolina, Tennessee, Virginia, and West Virginia; the U.S. Virgin Islands and the Commonwealth of Puerto Rico; and the Mexican states of Campeche, Chiapas, Oaxaca, Quintana Roo, Tabasco, and Yucatan.
APPA (formerly the Association of Physical Plant Administrators) offers a wealth of informational resources, continuous learning programs, and opportunities to connect and network with fellow facilities professionals in a welcoming and inclusive environment.