A key appointment and a promotion
Otis Appoints Rahul Ghai CFO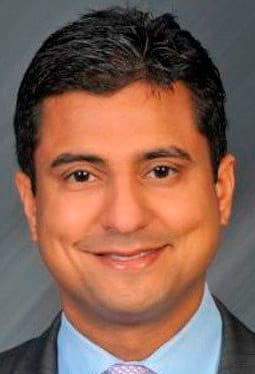 Otis, in the process of separating from United Technologies Corp. as a standalone enterprise, has named Rahul Ghai as Chief Financial Officer (CFO), Yahoo Finance reported in September. In a company announcement, Otis called Ghai an accomplished CFO with proven experience and expertise across financial functions, including investor relations, accounting, financial planning and analysis, internal audit, taxes and treasury. It noted that Ghai has managed and negotiated mergers and acquisitions and has a solid background in contributing toward earnings growth in an S&P 500 company. "Rahul has joined us at a pivotal time as we prepare to drive growth and shareowner value as a standalone company," said Otis President and CEO Judy Marks. "He has outstanding public company leadership experience and brings to Otis a deep understanding of the needs and expectations of the investor community."
Ghai most recently served as senior vice president and CFO of Harris Corporation. Prior to that, he held executive-level finance roles at Aetna and United Technologies. He will report directly to Marks. Otis' separation from United Technologies is to be finalized in the first half of 2020.
VTXElevatesReed to West Region Area Manager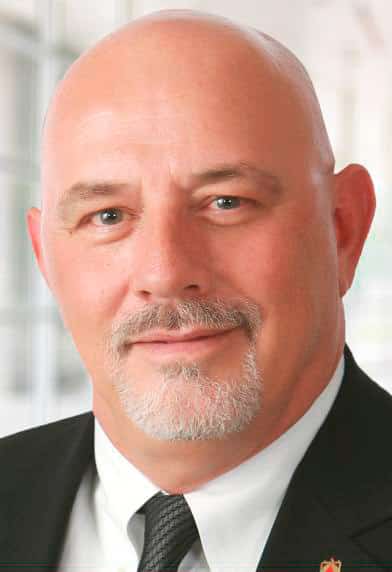 Kent Reed, a 35-year industry veteran, has assumed the role of West Region manager at Vertical Transportation Excellence (VTX®), a division of the Gannett Fleming global infrastructure and engineering firm. Based in Phoenix, Reed is responsible for all VTX western operations and client relationships with healthcare facilities management representatives throughout Arizona. He continues to perform investigative inspections and act as a key elevator code safety expert. As an active member of the Central Arizona Society for Healthcare Engineering, Reed has led teams for independent and major elevator contractors. He studied Electronic Service Technology and Industrial Electricity at Midlands Technical College in Columbia, South Carolina. Gannett Fleming observed:
"Reed provides unparalleled technical and strategic aptitude for project management on multimillion-dollar elevator construction projects. For example, he oversaw a building modernization project for an Arizona power company serving nearly 3 million customers and collaborated with multiple contractors for the Make-A-Wish Foundation, producing cost savings to the community, while maintaining quality control."
Downtown Fort Worth Builds Upward
Major changes are coming to downtown Fort Worth, the Star Telegram reported. Nearly a dozen new buildings are being built in the area, and the skyline will be drastically different as soon as 2024. According to Andy Taft with Downtown Fort Worth Inc., land prices are going up, and large parcels are decreasing, so the buildings must go upward. "The growth trajectory for downtown is toward taller buildings," Taft said. "Taller offices, taller hotels, taller residential." A 17- to 19-story tower, a 25-story tower and a 30-story tower are currently moving forward. The residential projects are expected to yield about 2,500 apartments and condos by 2022.