VT for an "Architectural Marvel"
Jasmin Patel (JP), executive director-R&D and overseas business, and Shalin Patel (SP), executive director-Operation, Orbis Elevator Co. Ltd., share with your author (SSP) the significance of supplying VT to the recently revamped Rani Kamalapati Railway Station in Bhopal.
FOCUS ON DIGITAL DEVELOPMENT
Old Stairs, "New" Steps
If your vintage escalator's parts are unavailable, there is still a way to get replacements.
Brave New World
In this Readers' Platform, your author shares observations on the growing digital presence in the VT industry since the pandemic.
Decoding the True Meaning of Digitalization
Your authors outline how elevator technology is leveraged for maximum VT system efficiency.
Digital Transformation
In this Product Spotlight, your author addresses the disruptions many brands are facing with the emergence of connected consumers.
Taking It to the "Max"
In this Industry Dialogue, Manish Mehan (MM), managing director and CEO, TKE India, speaks with your author (SSP) about how digitalization has revolutionized services in the vertical transportation industry, highlighting innovations by his company that contribute to this change.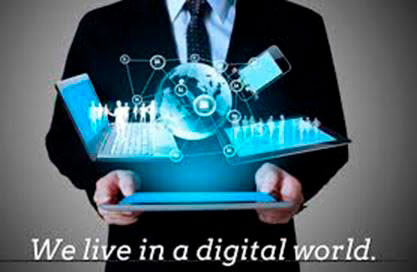 Importance of Digital Presence
In this Readers' Platform, your author shares his views on the growing digital presence in the elevator industry, highlighting its significance in the financial growth of the company.
Elevator World's SOURCE Directory is the key reference publication for the elevator industry. The SOURCE is used worldwide by elevator contractors, architects, engineers, manufacturers, suppliers, consultants, government agencies, educators, building…
Read More
When the pandemic tightened its deadly grip on the world, the vertical-transportation (VT) industry sprang into action.
Read More
Electrical faults often require the use of instrumentation and other resources.
Read More