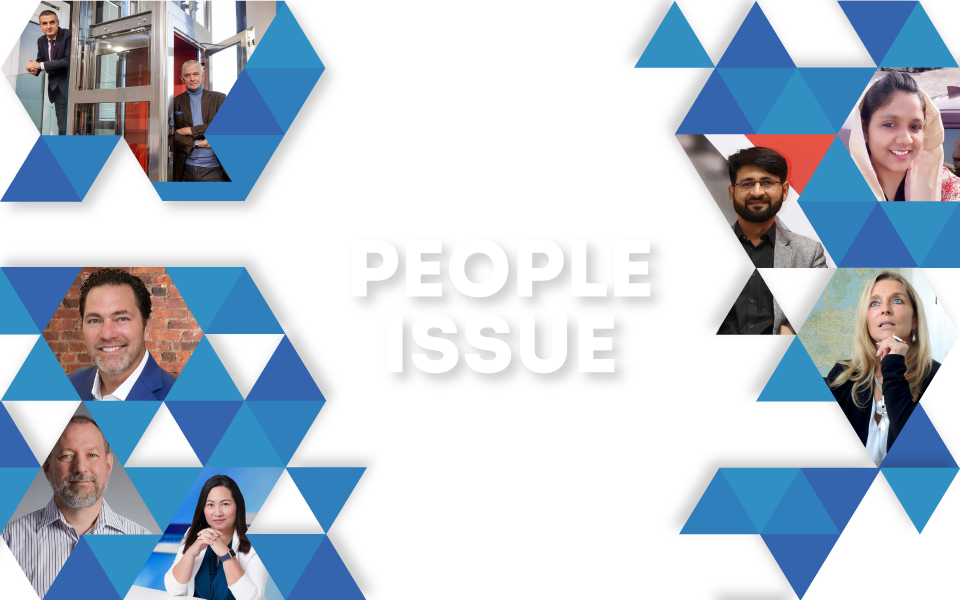 Meet some of the elevator industry's most interesting people
Over the last four years, The People Issue has shared the stories, ideas, opinions, contributions and successes of more than 75 hard-working people in the vertical transportation industry. The ELEVATOR WORLD June 2022 issue will once again highlight the people who help shape our great industry. The goal is to provide our readers with stories of a diverse array of professionals who make an impact on our industry through the work they do for their companies, their communities and the industry as a whole. From the front office to the field, we want to learn about and share their journeys with you!
How To Make A Nomination | Rules
Have an interesting story to tell or know someone whom you feel fits these criteria? We would love to learn more about them. Simply fill out the required information and click submit. We will review all submissions and respond no later than April 15, 2022. Only a select number of submissions will be featured in the June 2022 issue. A person who has been previously nominated is eligible to participate but not those who have been selected and featured in the past.
Nomination period: March 28 - April 8
Questions?
Contact us at editorial@elevatorworld.com
Nomination period has ended