ELEVATOR WORLD is proud to present its fourth issue devoted to people. Of the 15 industry players profiled, a significant number are salespeople. Sales are the lifeblood of business and, indeed, fuel for the engine that drives the world economy. Of course, behind each sale is a backstory involving R&D, relationships, science, information technology (IT), marketing and more. Besides sales professionals, this year's people include company leaders, from branch managers to CEOs; scientists; consultants; educators and IT experts. Whether they entered the vertical-transportation (VT) industry through happenstance or family heritage, their passion and dedication are clear. Many have been in the industry for at least several decades. They work for OEMs, independents, suppliers, universities and even themselves. In North America, the New York metropolitan area — Yonkers, Hauppauge — is represented, as are the West Coast (California), the Washington/Baltimore region (Baltimore and Salisbury, Maryland), greater Philadelphia (Chester County, Pennsylvania) and southern New England (Connecticut). Four of the people came up through the industry in Canada: two salespeople, an educator and a general manager. Two are innovators based overseas: an OEM branch manager in Portugal and a VT R&D leader in India. Both individuals used their intelligence and expertise to guide and grow their employers' companies in unique, groundbreaking ways. Regardless of the path they took to a career in VT, there is no doubt our industry is richer for their being a part of it.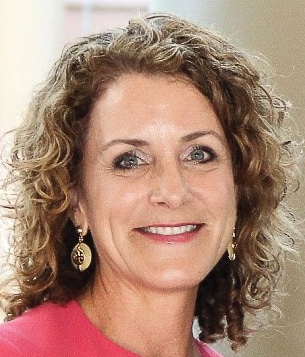 Mary Beeson
When someone has more than 30 years in the elevator industry, you might think there's a chance for burnout or simply a desire to do something else, but you couldn't say this is true of Mary Beeson. Joining Otis in the late 1980s, Beeson says, "I have enjoyed every position that I have had over my 34 years." She started her career right out of college, selling computers for Tandy, but soon landed a position with Otisline, quickly being promoted to group leader. Meeting numerous Otis leaders while working a booth at a Building Managers and Owners Association Convention, she was asked what she wanted to do next at the company. "Sales!" she enthusiastically responded. She was offered a position at the Otis office in Baltimore, and, though she was one of the few women in the elevator industry at that time, she was supported by colleagues who saw her potential and mentored her. Whether it was taking part in field training or becoming a territory manager, Beeson says she was treated well the whole way, and it's obvious that, for her, Otis was the right choice.
"I love working in the elevator industry because I learn something new every day and am exposed to so many different facets of the industry," Beeson said. "My favorite part of the business is dealing with customers and fellow employees. I truly enjoy that interaction, and hopefully am making a difference." One place she's making a difference is as a member of the Vertical Initiative of Elevator and Escalator Women. "My goal is to help support women in the elevator industry by sharing some of my experiences and being a mentor if needed."
Working for Otis has not been a one-way street, as Beeson's co-workers have nothing but praise. It's not unusual to hear such comments as, "I've never met anyone like her," "All my support for Mary," or "She is simply amazing." Seems that if you love what you do, everyone notices.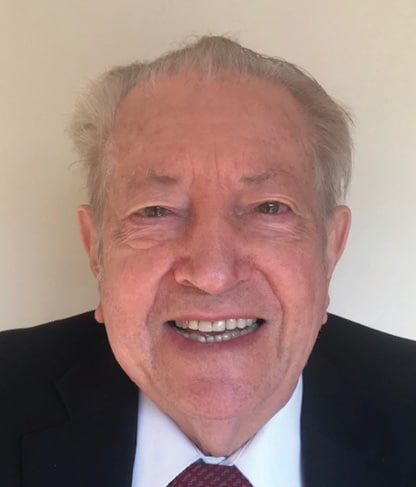 Louis Bialy
Louis Bialy, president of Louis Bialy & Associates LLC, has made quite an impact in his more than 54-year career. His nominator, Steven Reynolds, describes Bialy as "an institution in the elevator industry." It's not hard to imagine why. From developing and teaching a class in the American Society of Mechanical Engineers MasterClass series to receiving six United Technologies Corporation Special Awards, Bialy's contributions to the elevator industry are widely recognized and appreciated.

Bialy holds a bachelor of science in engineering degree from the University of the Witwatersrand in Johannesburg, South Africa, and a master of engineering degree from McMaster University in Hamilton, Canada. After several years of general engineering practice, Bialy joined the elevator industry and spent 33 years with Otis, where he managed Mechanical Engineering which was responsible for the development of various elevator systems and components. He subsequently directed the worldwide codes and standards department. He also led the Otis initiative to modify legacy swing-door elevators in order to eliminate possible injuries to children. He was 1991 ASME Distinguished Engineer of the Year, the 2008 ASME Safety Codes and Standards Medalist and recipient of the 2012 ASME Distinguished Services Award. He went on to his current position at Louis Bialy & Associates LLC in 2013. He was elected as an ASME fellow in 2018, which he considers to be his greatest honor.

After serving for many years on various ISO Committees and ASME Boards and Committees, some of which he chaired, Bialy has been phasing out his participation, but remains involved in an industry that is grateful and better for his numerous contributions.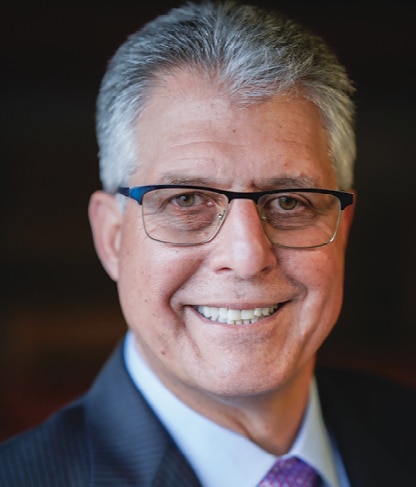 Michael Bonardi
From helper to mechanic to executive to president, Michael Bonardi has truly built his career from the ground up. After graduating from Rockland Community College with a degree in electrical engineering, he entered into the industry as a helper. He later worked as a mechanic with Archer Elevator, which taught him the basics of the elevator industry. He then moved on to American Elevator in California, where he began to develop his business skills. After the company was purchased by Otis, he moved to Boston and worked as a mechanic on properties such as Charles Square and Polaroid Headquarters.
Bonardi then moved on to hold several executive positions, including para-manager and operations coordinator for Archer Elevator, sales manager for Mainco Elevator, safety manager for ThyssenKrupp Elevator Co. and regional president for ThyssenKrupp/New York.
"As president of D&D Elevator, a recently acquired American Elevator Group company, Michael possesses a widespread knowledge and understanding of the elevator industry," nominator John Curzon said.
D&D founder Bobby Schaeffer described Bonardi, whom he first met at Archer, as an outstanding industry leader who has always excelled at what he does "because he cares about the industry and prepares himself well, regardless of the job or task." He became a partner at D&D in 2005. Schaeffer went on to state:
"As business partner he was always honest, hardworking and fair-minded. His sensible ideas and practical approach always helped temper my out-of-the-box, some would say 'crazy' ideas, which made for a very successful 15-year partnership. He has transitioned seamlessly to his current role as president and proven once again he is capable of handling any position within our industry. He's just a 'real elevator guy,' and, as we say in New York, a real 'Mensch.'"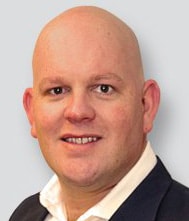 Patrick Bothwell
Most people work for several companies before finding their perfect fit. Patrick Bothwell found his on the first try. Starting in the elevator industry 24 years ago with EHC Global, he has been a loyal employee ever since. Now, as Draka EHC, part of the Prysmian Group, he currently serves as vice president of global sales and customer experience.
Bothwell graduated from Wilfrid Laurier University in 1994 with a degree in business and economics. In 1997, he began working at EHC Global as sales manager, Asia Pacific. Fluent in Japanese, he moved to Japan in 1999 and assumed the position of representative director of EHC Japan. In 2007, Bothwell returned to Canada, first as director of worldwide sales for EHC Global, before he was promoted to vice president of sales in 2016.
Bothwell has been involved in many industry organizations. He currently serves as the chair of the ASME A17.1 Escalator & Moving Walk Committee and is a member of the ASME A17 Standards Committee. He was previously on the board of the Elevator and Escalator Safety Foundation and is an active supporter of the Canadian Elevator Contractors Association (CECA) and the National Association of Elevator Contractors.

Nominator Catharine Bothwell, CECA executive director and his wife, said:
"Patrick is one of the most recognizable, truly global industry executives and highly deserving of this award. In non-COVID times, he frequently traveled to all corners of the world for work and to attend industry association tradeshows. This past year has been especially exciting for him as he was instrumental in the acquisition of EHC Global by Prysmian Group's Draka Elevator business unit and is looking forward to the challenges of his new role with increased responsibilities."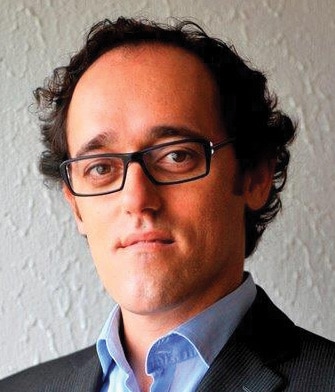 Mario Bronze
Sometimes, taking risks and testing a new approach to becoming more efficient pays off. This is certainly true in the case of Mario Bronze. As branch manager of TK Elevadores Portugal, Bronze pioneered change within the organization and across the nation, with great success.
A few years ago, Bronze implemented a new method of organization within his branch that involved segmenting his employees by their regions and work to better organize and streamline their work. This new format proved to be much easier to understand, and it worked well within his department. It worked so well, in fact, that it was expanded and eventually replicated in other branches of the company nationwide. This allowed TK Elevadores Portugal to provide better service for its customers, which is what every company aims to do. "It's a fact that we all have to work for a living, and the greatest heritage that we can leave with the people that we work with, are the moments we have passed fulfilling the challenges that our company entrusted to us," Bronze says.

Nominator Helena Calado praised:

"All our employees are exceptional. However, Mário stands out for his genius. He has a degree in management, but a remarkable intelligence and acumen. He not only manages our business; his management of his teams is remarkable and there is no employee who does not wish to have him as their boss. He is an understanding, affable and motivating person. Mario deserves all the personal and professional success, and we want to continue to be part of his journey."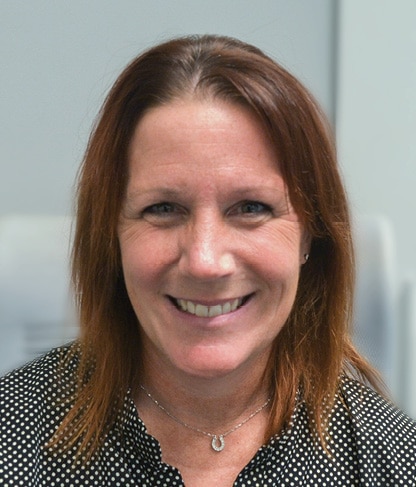 Michelle Connell
Preparation, confidence and proficiency in your career field are qualities that usually don't go unnoticed – especially when you've been consistently exhibiting these qualities for the past 15 years like Michelle Connell. She has spent a total of 25 years in the elevator industry, and 15 of those were at MAD Elevator Fixtures, where she currently works as the sales manager. "Michelle has proven herself time and again to be the quintessential salesperson at MAD, and she is truly one of the faces of the company," says Carl Strychaluk, director of business development and co-owner of MAD. "We are blessed to have her as a keystone figure."

Connell graduated from Carleton University with a degree in psychology in 1994. She also got her master's certificate in sales leadership in 2016 from the Schulich School of Business at York University in Toronto. A natural leader, she doesn't shy away from daunting tasks like making a presentation during meetings, and has never had an issue with winning over a room full of industry professionals.
Nominator Matthew Jackson says of Connell:
"I've known Michelle as long as she has worked at MAD. I have also been along with her at meetings where she was the lead presenter, and there has been no one that I have ever been with in these situations that was more prepared and had a more intimate knowledge of the products she represented. After 25 years in our industry, she is most deserving of this honor."
MAD Elevator Inc. President Steve Reich-Rohrwig says:
"As our very first salesperson, Michelle has been instrumental in the success of this company. We have more than doubled in size over the last several years and that is due in large part to the work of people like Michelle. In an industry such as ours, personal reputation and relationship building are essential, and there is no better example of that than Michelle. I join all of us at MAD by saying it has been nothing short of a pleasure to work with her, and I look forward to many more years together."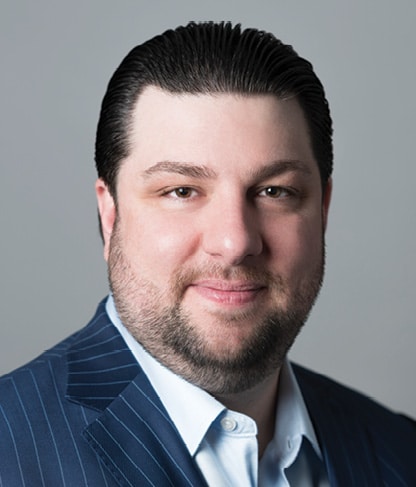 Nick Dalvano
Some people find their way into the elevator industry by chance, luck or a twist of fate. Others grow up in the industry and it becomes their life's work. The latter is true for All-Ways Elevator Inc. Vice President Nick Dalvano. Dalvano started out as an apprentice to a mechanic, which gave him a special view into the industry as a whole. He began working at All-Ways Elevator, Inc., in 2006 as director of operations. He moved to his current position as vice president of the company in 2015.

Rich Dalvano, president of All-Ways Elevator, Inc, said of him:

"Nick's forward thinking and problem-solving skills have been instrumental in the selection, design, development and subsequent implementation of our new company-wide operational software system, which will provide a cohesive environment and enable us to refocus and recreate our customer centric mission. Nick's unwavering efforts and attention to detail with all aspects of our business will ensure our continued success and the success of everyone involved. Nick's resolve has given him experience beyond his years, and his leadership will push our business forward through these ever-changing times. We are proud to share in his continued excitement for our future."

Nominator Brie Lattman said:

"Nick is a think-outside-the-box kind of guy, always seeing what others cannot to find a solution. When COVID hit, Nick would not let it stop our ongoing training programs. Laptops were ordered for the employees in the class, and virtual trainings were set in place. There is no stopping this man in his ability to grow and succeed. With Nick at the helm, All-Ways Elevator, Inc., along with its employees and clients, will be sure to prosper. He is different from anyone I have ever met. He wants to learn and know and be able to teach anyone about everything regarding this industry. I can honestly say I am in awe of his passion for this industry."

In addition to his career, Dalvano is an associate co-chair of the Political Action Committee for the Long Island Builders Institute.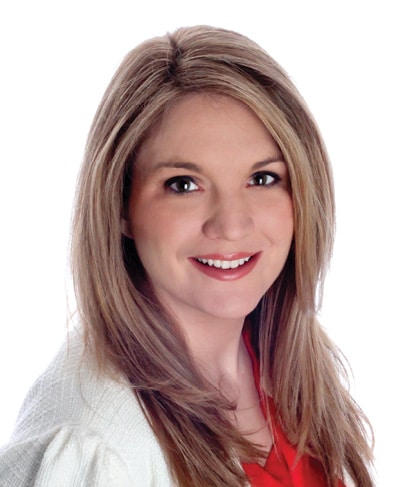 Karen Dodds
Though she represents her family's fourth generation in the elevator industry, Karen Dodds did not, at first, plan a career working for contractor Kencor. As an undergraduate in college, she majored in business and hospitality. Still, she would gain an appreciation for the industry's history and current operations by working at Kencor during her high school and college summer breaks and, after college graduation, took a "temporary" job as an assistant administrator. It was then that she decided to make elevators her career. Upon receiving a masters degree, she was qualified for a permanent position, and has worked with Kencor ever since, today serving as CEO of the company as her father, co-founder Rick Kennedy, has transitioned to "executive chairman." Early on, he and other talented supervisors showed her the ropes, and this helped her as she took on some memorable projects. A particularly satisfying project was working with the Associated Builders and Contractors (ABC) to launch a nonprofit that represents merit shop companies in legislative affairs. This gave her experience in law, regulatory affairs and government that she likely wouldn't have otherwise attained. Another rewarding effort for her was leading the company during the COVID-19 pandemic.

Co-workers and other industry people with whom she deals have great praise for Dodds, with many making such comments as, "She thinks on her feet," "Sees the big picture" and "Is proactive and effective in a crisis." She's known for "drilling down on detail," and, as a manager, provides people with opportunities to reach their potential.
As for Dodds, it's easy to name the best thing about working in the elevator industry:

"You are always learning, as nothing is static. It is a high-risk industry, so you are always vigilant and in touch with the people. There is competition among companies, but also interdependence. For the past 20 years, I've grown up with, and continue to grow, with remarkable industry long-haulers."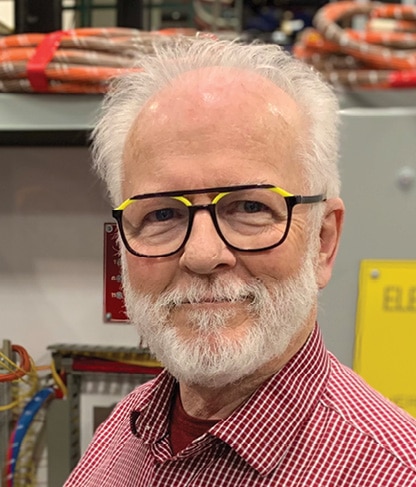 Allan Lockyer
Innovator. Educator. Entrepreneur. These are just a few words that nominator Bill Rogan uses to describe Allan Lockyer, professor of the Elevating Devices Mechanic (EDM) program at Durham College in Oshawa, Canada. Lockyer began his career at Otis as a fabrication shop foreman, moving on to maintenance mechanic. Lockyer purchased Wood-Croft Renovations, Ltd., which Rogan describes as among the first companies in North America to specialize in cab renovation. This venture evolved into Tri-Crown Elevator Co. Inc., where Lockyer and his team of class-A mechanics designed, engineered and manufactured cabs and cab components for disabled-access elevators.

Throughout his career, Lockyer has spread awareness about the need for improved training. In the early 1990s, Ontario's AHJ transitioned to the Technical Standards and Safety Authority (TSSA). Several serious accidents pointed to the need for education, and it was recommended that a standardized elevator mechanic education system be developed. Involving the TSSA, industry associations like the Canadian Elevator Contractors Association (CECA) and the union, the path to an official EDM program was not always smooth. After nearly a decade, new training regulations were created. Critical to this was the Independent Elevator Contractors Association (IECA) (which Lockyer helped form) and CECA presenting a unified front.

With IECA, Lockyer launched the EDM College in Toronto, a first in English-speaking Canada. CECA and IECA worked with TSSA to create the EDM apprenticeship program, with Durham's Whitby Campus chosen to deliver it. Lockyer stepped in in 2014 to teach and manage the program. He also helped launch another first — an EDM program for women — in 2016 (ELEVATOR WORLD, February 2017). Upon implementing yet another first — a two-year EDM diploma program — Lockyer is currently working with the school to build and design its CAD30-million (US$37.2-million) Whitby addition (EW, March 2021), which will provide hands-on and classroom training to EDM mechanics and others.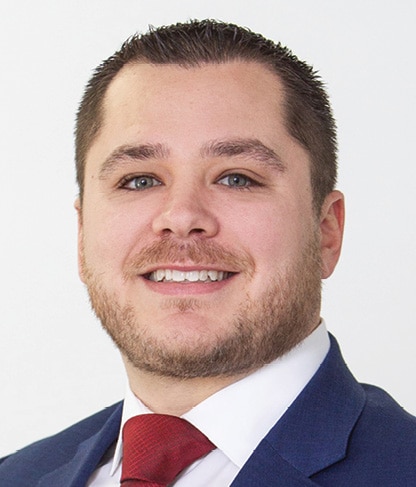 Joseph McAnulty
With nearly 20 years in the industry, Joseph McAnulty has made a name for himself as an advocate for health and safety for elevator mechanics. Starting as an apprentice at Delaware Elevator, McAnulty quickly climbed the ladder to become construction mechanic. He continued his growth, spending 10 years at Kencor where he rose from lead troubleshooter to service manager. Today, he serves as general manager of Liberty Elevator Experts, growing the firm from eight to 45 employees in the NYC tristate area-headquartered company. In his role, he performs inspections, consults across the country and testifies as a legal witness. His dedication to safety is apparent: he serves as chairman of NAESA International's safety committee and sits on the board of the Elevator Escalator Safety Foundation. He holds several licenses and credentials, including QEI, CET-S, master electrician, OSHA 30, OSHA 10 and OSHA Confined Space. He holds a bachelor's degree in business operation management with a concentration in strategic leadership. Friends in the industry consider him a witty character and dependable business associate.

The elevator industry isn't where McAnulty started — prior, he was a volunteer firefighter, but a fellow firefighter was a mechanic at Delaware who told him the company needed a new apprentice. McAnulty applied and was accepted, and soon was working as an apprentice himself, sent to federal government jobs in the Washington, D.C., area. Trusting what he learned from his father about electrical theory, mechanics and the value of hard work, today he guides Liberty as the "go-to" guy. While others say he always gives a helping hand, McAnulty returns the compliment: "The best part about working in the elevator industry," he says, "has been meeting and working with colleagues throughout the country who have now become friends."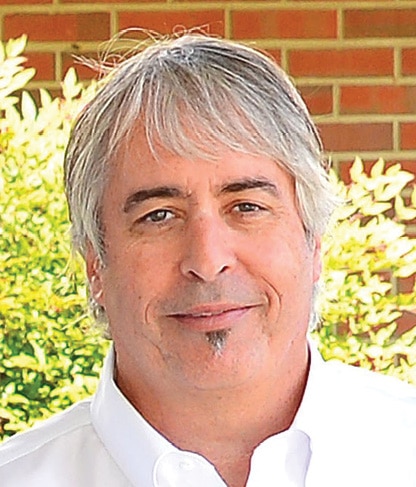 Pete Meeks
When building a successful family-owned company, "family" is clearly the key word. Paul Meeks, who founded Delaware Elevator of Wilmington, Delaware, in the 1930s, saw this reality when his son, Charles, returned from World War II to launch Delaware Elevator of Maryland. Though maintaining the Wilmington operation up until his death in the 1960s, it could not survive his passing. With the Maryland operation growing and thriving, Charles felt comfortable passing leadership to the next generation, and his son, Pete, took over in the 1980s, just as it was set for expansive growth. With new contracts, Delaware Maryland was moving onto solid ground.

My philosophy has always been to stick with new construction," Pete Meeks says. "We felt the recession from 2008-2011, but now we're back probably larger and stronger than ever."

Pete Meeks is a familiar face at both National Association of Elevator Contractors (NAEC) events and on jobsites. He is a hands-on leader, working closely with Delaware teams handling high-profile jobs that have included the elevator system serving the Washington Monument in Washington, D.C. (ELEVATOR WORLD, October 2019), and jobs for notable clients in the Capitol area like the General Services Administration and NASA. Pete Meeks is big on safety and education. More than a decade ago, he decided to invest in a two-story training facility that's used by not only new hires, but others such as private elevator inspection firms.

Friends and colleagues have nothing but praise for Pete Meeks, who is widely credited with making Delaware a true force in the vertical-transportation (VT) industry. One such fan is VT consultant Matthew

Jackson, who offers:

"Pete has built one of the largest elevator companies in the U.S., including a manufacturing base, and is probably one of the most humble and generous industry people I have ever come across. I speak not only as an industry veteran, but also as one who has worked closely as a sales consultant to Delaware and directly with Pete. I don't know if there has ever been a time when I didn't see a smile on Pete's face."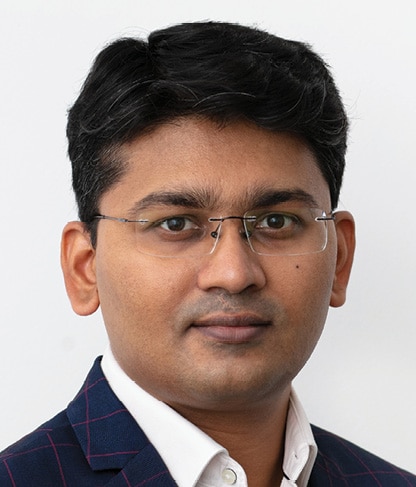 Dr. Rohit Nehe
A natural-born leader and innovator, Dr. Rohit Nehe has been an intellectual standout since his college years, conducting laboratory classes and handling grading for the undergraduate program in fluid mechanics and aerodynamics at Michigan State University in East Lansing, Michigan, from which he earned a PhD in mechanical engineering in 2013. Prior to that, Nehe studied mechanical and aerospace engineering at Syracuse University in Syracuse, New York, where he earned a Master of Science degree. The Mumbai native came to the U.S. from the University of Mumbai, where he earned a bachelor of engineering with a focus on mechanical engineering. Nehe's professional career saw his return to India in 2015, where he became director of the electrical and electronics division of sheetmetal manufacturer Rewale Engineering. In this role, he led a team that developed applications implementing interdisciplinary engineering principles for the medical-equipment; heating, ventilation and air conditioning; and vertical-transportation (VT) industries. Nehe would become further focused on VT when he joined Creestaa Elevators (India) Pvt. Ltd. as head of its Electrical and Electronics department in 2016. His current activities at Creestaa involve VT product R&D. His nominator, Sneha Rewale, said:
"[Nehe] has a strong research and academic background in developing diagnostic instruments. Although a mechanical engineer by education, in a very short time he was able to take control of all electrical and electronics activities at Creestaa Elevators. As a result, he successfully published two peer-reviewed research papers on 'Preventive Maintenance and Automatic Doors' at an international forum [the Lift & Escalator Symposium in the U.K.]"
"In addition to his R&D, [Nehe] has also been instrumental in establishing a high-throughput control panel assembly and testing line. The quality achieved is of the highest order, and involved standards obtained by developing test jigs and setups for subassemblies and implementing the 'four-eyes' principle."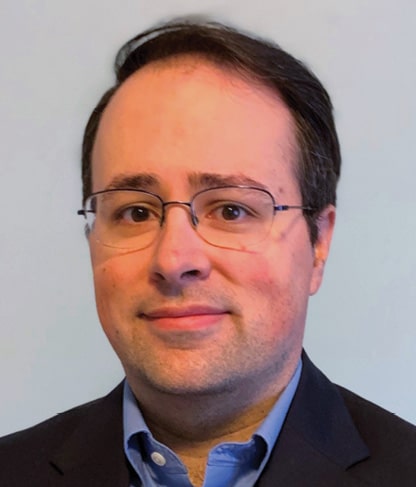 Stephen Nichols
Stephen Nichols' initial exposure to the elevator industry was in 1998, through his FIRST® robotics team in high school. Nichols' team was sponsored by Otis. After college, Nichols joined Otis as an intern, and was hired full-time the following year. He is now the associate director of systems engineering.

Since March 2020, Nichols has been the research, development and integration lead on the cross-functional global task force at Otis focused on pandemic response. This includes leading customer-facing rapid innovation, technology and product development, research, strategy and partnership efforts. Nichols is a two-time National Academy of Engineering Frontiers of Engineering alumnus and received the 2019 Gilbreth Lectureship. He has earned degrees in mechanical engineering from Tufts University and Rensselaer Polytechnic Institute and a professional certificate in systems engineering from Massachusetts Institute of Technology.

Nichols played a pivotal role in a recent study done by Otis on elevator airflow and exposure to COVID-19 (see "Airflow and Elevators," p. 94). The results concluded that a short elevator ride with scientific exposure-reduction methods in place holds a lower risk of exposure than other everyday activities. Nichols helped lead the collaboration with Purdue University and Otis over three months of research and is the spokesperson for the study's findings, allowing passengers to confidently use vertical transportation amid the pandemic.

Nichols' nominator Katy Padgett, director of public relations and communications at Otis, says:

"Stephen is a true innovation leader - making strides for Otis and the industry. And he's also an amazing STEM advocate, inspiration and mentor. We're grateful to have him on our team."

Nichols remains active in FIRST®, where his interest in the industry started, and he mentors the same robotics team that he was once a part of. His involvement with FIRST® spans nearly 23 years.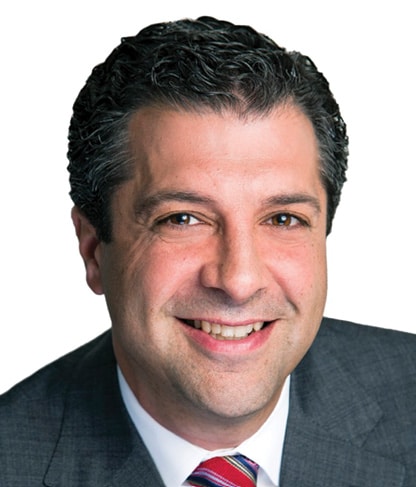 John Tateossian
As anyone who runs an elevator company knows, problems can arise when least expected. A bolt can break or a rope can slip. The point is to be aware of potential trouble and ready to respond. One way to reduce risk is to have sufficient insurance coverage, and John Tateossian has made it his mission to help contractors and suppliers stay ahead of the game. As senior vice president of HUB International's National Elevator Insurance Program, Tateossian brings nearly 30 years of industry experience to this niche. Working with a team at JM & Associates, Tateossian met with elevator-industry clients who all had the goal of avoiding risk. In this quick-moving business, "I had to hit the ground running," Tateossian says. His role overseeing the National Elevator Insurance Program meant building relationships with existing elevator clients while trying to meet as many new ones as possible. "I was also tasked with making sure we had the best coverage at the most competitive price while delivering superior service," he adds.

Clients find Tateossian to be an outgoing business partner who enjoys building relationships. Every year he can be found at the National Association of Elevator Contractors (NAEC) convention and the NAEC Spring Educational Conference, plus many regional elevator events. In every case, he says, "I need to truly understand the elevator industry and, more specifically, the individual company's business."

In addition to elevator companies, he works with carriers to offer competitively priced, quality insurance to those in the industry. Regardless of size or geographic location, companies with adequate capacity and financial stability turn to Tateossian and HUB International for their needs. "The best part of what I do is build relationships with the elevator clients, as well as interact with colleagues," Tateossian says. While at times he may have had clients outside the elevator industry, he finds that "the attributes of the elevator industry remain unique."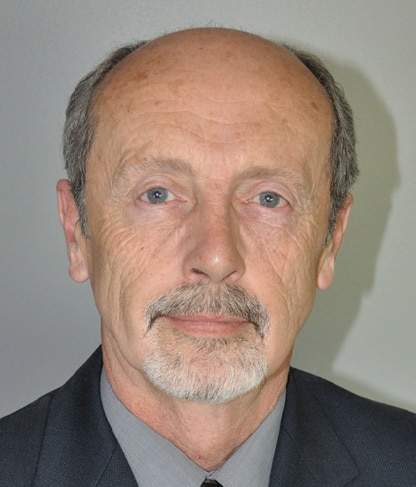 Ross Watson
Ross Watson, general manager of Schaefer Elevator Components North America, based in Surrey, Canada, says a focus on quality, short lead times and customer service are the foundations that guided him through a 40-year elevator industry career. He started out working on elevator construction tools in Victoria, British Columbia (B.C.), moving on to construction manager based in Alberta. He returned to his native province, B.C., to take a job as construction manager, then general manager for what was, at the time, ThyssenKrupp, in Vancouver. Later, he became installation manager for KONE's Western Canada division. Over the years, Watson sat on various code and industry safety committees. As part of the advisory board for OSHA's Work Safe initiative, Watson helped develop fall protection standards, an effort he said was extremely challenging, but also extremely rewarding. Of his current job and employer, which he joined in 2018, he says: "It is truly a pleasure to share my knowledge with a dedicated team as we grow the business."

His nominator, Schaefer Elevator Components Process + Operating Manager Susanne Boos, said:

"At Schaefer, we value [Watson's] outstanding, empowering leadership. When it comes to product knowledge and understanding, he is detail-oriented, always shares his knowledge and is supportive of new ideas. He has been key in creating and maintaining a very pleasant working atmosphere in unprecedented times. For [Watson], quality always comes first. He had quite an elevator-industry journey throughout Canada before coming to Schaefer, and he still has good working relationships with former co-workers and companies."