Acquisition made; new facilities come online.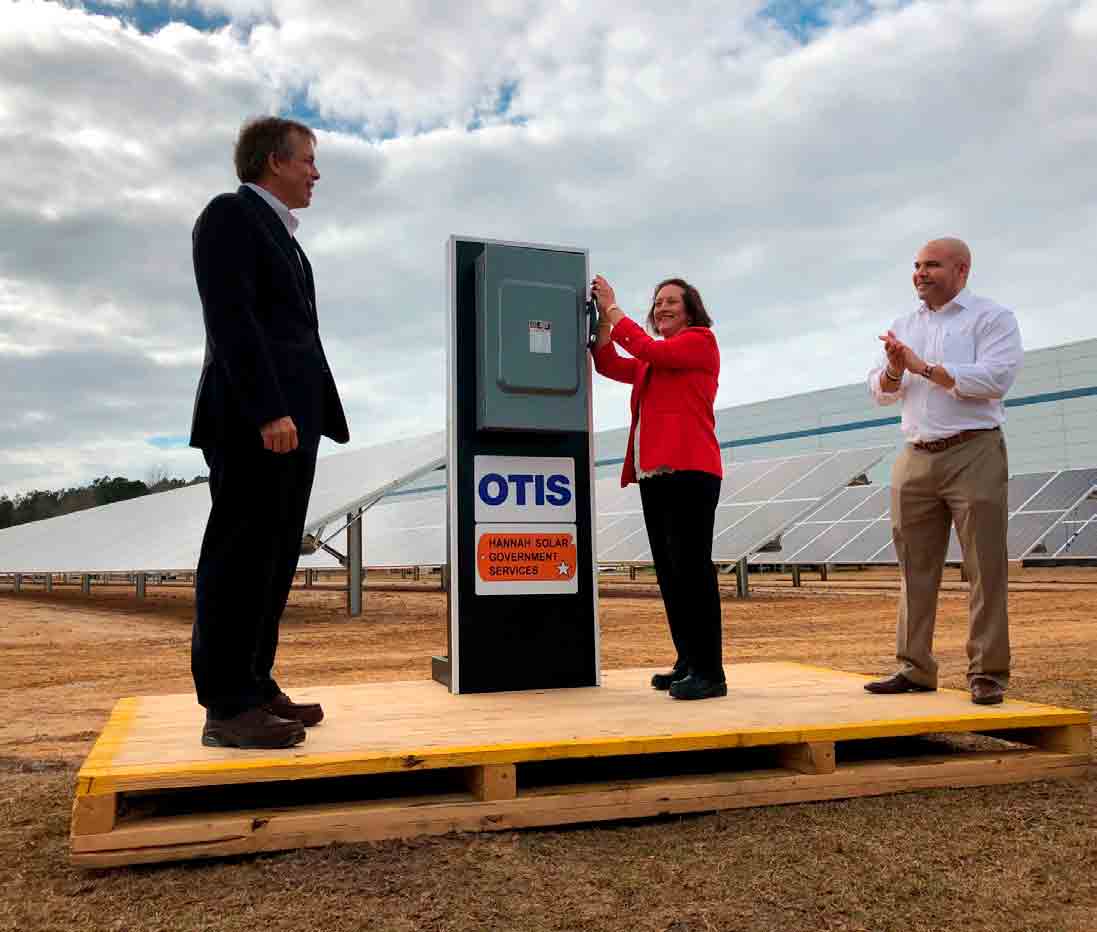 GAL Acquires Assets of Bore-Max Corp.
GAL Manufacturing Corp., part of the Golden Gate Capital portfolio, has acquired the assets of Bore-Max Corp., which produces heavy-duty elevator components primarily for customers in California and other western states. Founded in 1969 and acquired in 1988 by Steve Sturm, Bore-Max designs and manufactures a variety of custom hydraulic elevator components, including pump units, jacks, slings and platform packages. Sturm's son, Bret Sturm, took over ownership of the company in 2017. Bore-Max will continue to be led by Bret Sturm and headquartered in El Monte, California. Mark Boelhouwer, GAL president and CEO, stated:
"Bore-Max is a great addition to the GAL family as we continue to expand our product offerings and footprint across North America. Through this acquisition, we will introduce a range of new hydraulic options to our portfolio, and the acquisition confirms our intent to provide even stronger regional support to our West Coast customers."
Oracle Elevator Begins Construction of Technology Center
Oracle Elevator has begun construction on its new technology center, company President and CEO Paul Belliveau announced in March. The center, located in the Dallas-Fort Worth area, will provide the company with support in several major areas:
Technical assistance to field employees through online and phone support, or through onsite training conducted by field personnel
Technical, safety, sales and management training
A "Circuit Board Depot" for repair, testing and certification
Research functions designed to keep Oracle teams up to date with changes in technology and improve efforts in the field
Construction began in January, and the first phase of operations is expected to come online this month, Belliveau announced. The center should be complete and fully operational before year's end.
"It will be a game changer for Oracle in advancing our capabilities in not only technology, but employee training and management development," said Belliveau, who added that the center will be led by Ken Pixley. "We are fortunate to have brought in an expert at this type of operation with the addition of Ken Pixley as our national director. His 20-plus years of proven experience in developing a previous international technology center will be a great benefit to our team and our customers."
Tampa, Florida-based Oracle Elevator provides elevator maintenance, repair, and modernization services for OEM equipment. Founded in 2004, it currently operates 25 branch locations in 13 states.
Marks Flips Switch on New Solar Field at Otis S.C. Facility
Otis President Judy Marks, joined by Otis Americas President Tom Vining, ceremoniously "flipped the switch" on a new solar field at the company's 500,000-sq.-ft. facility in Florence, South Carolina, in February. Part of Otis' sustainability efforts, the installation will produce more than 1.8 million kWh of power annually, nearly 25% of the facility's annual power requirements. By the third year, Otis expects to beat the facility's five-year goal to reduce greenhouse-gas emissions by 15%, compared to 2015 energy consumption. Bringing together Otis' North American manufacturing, engineering, contract logistics and field-support operations, the Florence facility has approximately 600 employees, who took part in the celebratory event. Vining stated:
"Otis is committed to bringing sustainable solutions to communities where we live and work. This investment significantly reduces our ecological footprint, while allowing us to continue to produce high-performing, energy-efficient elevator equipment for our customers."
Get more of Elevator World. Sign up for our free e-newsletter.