Changes at the top for ISO/TC 178, Airdri, thyssenkrupp Elevator
Gschwendtner to Chair ISO/TC 178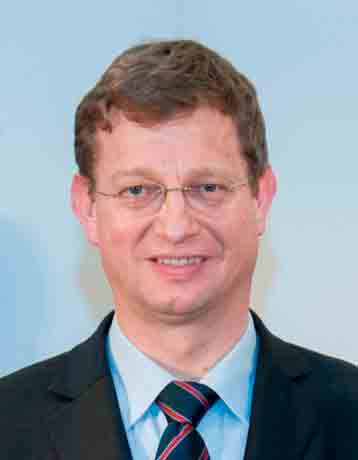 Dr. Gero Gschwendtner has been appointed chair of the International Organization for Standardization Technical Committee (ISO/TC) 178, which covers elevators, escalators and moving walks. An active participant in several ISO/TC 178 Working Groups (WGs), as well as the European Committee for Standardization Technical Committee (CEN/TC) 10 and its WGs, Gschwendtner succeeds Christian De Mas Latrie. He is also convener of CEN/TC 10 WG 2, which is responsible for the EN 115 series of standards for the safety of escalators and moving walks.
Gschwendtner obtained an MS and a PhD in Mechanical Engineering from the Technical University of Vienna. He has more than 20 years of experience in the elevator and escalator industry. His experience includes several years with Schindler, where he held positions of increasing technical and managerial responsibility, including head of the global escalator and moving-walk development team. He joined Otis as director of Escalator Engineering in 2005 and was responsible for escalator engineering centers in Austria, the Czech Republic and China. In 2013, he assumed the additional responsibility of Worldwide Codes and Standards for Otis. In 2016, he was promoted to the position of senior director, Global Codes and Standards. Gschwendtner has been awarded the 2016 "Living Standards Award" by the Austrian Standards Institution. He has been granted several patents, been published extensively and spoken at many international conferences.
Airdri Group Appoints New CEO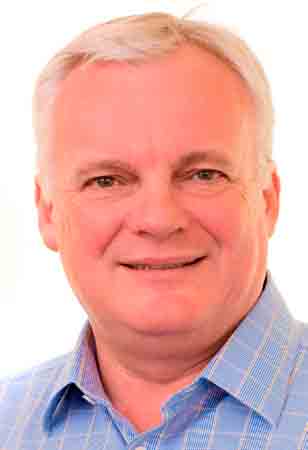 Airdri Group, a U.K.-headquartered designer and manufacturer of hand dryers and (under the Formula Systems brand) elevator products, has appointed Tony Wall CEO, effective May 1. Reporting to Airdri President Bruce Philipps and the Airdri board, he will oversee day-to-day operations in Oxford, U.K; Chicago (Formula Systems); Shanghai; and Guangzhou, China, with a focus on sales growth across key markets and products. Wall comes to Airdri from Ipro Solutions Ltd., manufacturer of a wide range of custom metal, plastic and electronic components with operations in the U.K. and Asia. Before that, he held jobs in various sectors after beginning his professional life as a Royal Air Force engineer officer.
Walker Steps Into COO Role at thyssenkrupp Elevator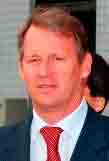 Peter Walker has stepped into the chief operating officer (COO) role at thyssenkrupp Elevator as a member of the board for the company's global Elevator Technology business area. He previously served as CEO of the Asia-Pacific business unit since 2005. As a business-area board member, Walker will play a key role in simplifying complex business processes in the elevator and escalator business and streamlining thyssenkrupp's product portfolio. This includes reducing the number of elevator and escalator models. A native of Sydney, Walker joined thyssenkrupp in 1995 after studying economics and electrical engineering. He was in charge of business in Australia and New Zealand starting in 1997 and, since 2003, was responsible for "significantly expanding" business in that region as both COO and CEO.