Majors, ad terminals in various projects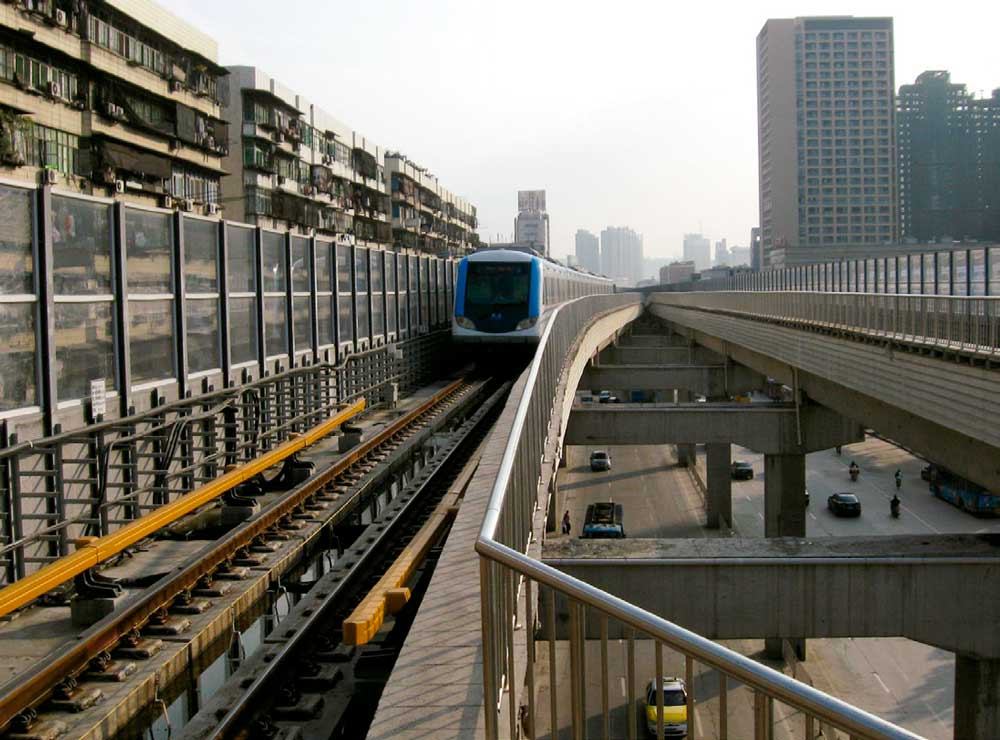 Otis Electric Supplying 230 Units to Wuhan Metro
Otis continues its strong relationship with Wuhan Metro in China with Otis Electric Elevator Co., Ltd. winning a contract to supply a total of 230 elevators and escalators to lines 11 and 21, as well as onsite, around-the-clock service. This brings the total of Otis units on the Wuhan Metro to more than 1,000. Line 11 is the 11th project for which Wuhan Metro selected Otis, which began working with the system in 2004 when Line 1 became operational. Otis elevators and escalators are now used on lines 2, 3, 4 and 7, as well as the Airport Line, supporting approximately 2 million trips daily. Both expected to open in 2018, Line 11 is projected to be the longest in the system, and Line 21, also known as the Yangluo Line, will span 35 km to connect Hubei Province's main port and the Yangluo Economic Development Zone.
Largest TWIN Order for thyssenkrupp
thyssenkrupp received its largest TWIN order in China to date, eight TWIN elevators for Sunshine Insurance Group's new 49-story, 243-m-tall headquarters in Beijing. In addition to TWIN, the first elevator system with two independent cars in one shaft, the order includes 17 elevators and 16 escalators. thyssenkrupp observed space efficiency was Sunshine Insurance's top priority, and TWIN, with space savings of up to 30%, fit the bill. Installation of the TWIN elevators is set to commence this year.
CNIT Contracts for 5,000 Ad Terminals
China Information Technology, Inc. (CNIT) has entered into a contract with Shanghai Liangyu Communications Technology Ltd., an advertising agency in Shanghai, for the sale of 5,000 CNIT cloud-based elevator-advertising terminals to be installed in that city by the end of the year. CNIT said the sale should help generate recurring revenue arising from customers' use of its Yunfa Net system, which permits an advertiser to create reduced-cost ads on a PC or mobile app, instantly transmit them to the elevator ad terminals of their choice and receive feedback on viewers' responses. The contract is expected to make CNIT's combined sales and service revenue exceed US$1.5 million this year, as it intends to sell a minimum of 60,000 cloud-based ad terminals (worth US$17.5 million).
CNIT is a provider of cloud-app technologies for Internet of Things (IoT) platforms and Internet-based ad distribution and ad screen sharing systems. Its new installations this year are expected to cover Beijing, Guangzhou, Shenzhen, and 16 major cities in eastern and southern China, in addition to Shanghai.
Get more of Elevator World. Sign up for our free e-newsletter.