Riyadh Metro lets large contract; Dubai and Qatar tower news.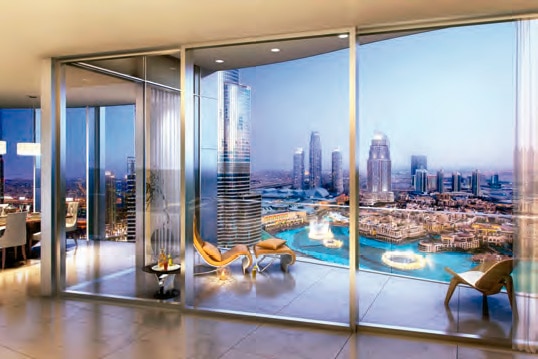 thyssenkrupp Supplying 641 Units to Riyadh Metro
thyssenkrupp has been awarded a contract to design, manufacture, supply, install and maintain 251 elevators and 390 escalators for lines 1 and 2 of the Riyadh Metro in Riyadh, Saudi Arabia, part of the Riyadh Public Transit System project, one of the largest of its kind in the world. Lines 1 and 2 are part of a six-line system that will encompass 176 km with 85 stations. The system is owned by Arriyadh Development Authority. CEO of thyssenkrupp Elevator Middle East Abdul Hamid El Ayoubi observed the project "will bring great benefits to Riyadh's society, economy and environment."
Dubai's Il Primo Apartments Hit the Market
Apartments within Il Primo, a 77-story building in Dubai's Opera District with pricetags starting at US$4.5 million, went on sale over the summer at Harrod's department store in London, The National reported. The sales office planned to remain open through mid-August. All 119 of the apartments, covering either a half or whole floor, will boast balconies and views that include the Burj Khalifa, Dubai Fountain and Dubai Opera. Emaar Properties is the developer.
Hadid-Designed Qatar Mixed-Use Tower a "Desert Flower"
Zaha Hadid Architects (ZHA) plans to build a 38-story, 70,000-m2 hotel/residential building shaped like a desert hyacinth with a nine-pointed, fluid shape in the emerging Lusail City in Qatar, dezeen reported. Expected to be complete in 2020, it is one of two Hadid buildings commissioned by developer Al Alfia Holding for the city, located approximately 23 km north of Doha, before Hadid passed away earlier this year. ZHA is now partnering with engineering firms Arup and Atelier Ten on the project, set to include 120 apartments and 200 hotel rooms. Lusail City is expected to eventually be home to 450,000 people.   🌐
Get more of Elevator World. Sign up for our free e-newsletter.