An Award-Winning Hobby Project
The Campbell River Mirror recently reported on a real winner. 77-year-old Bob Higgins built an elevator in his home a several years ago over the course of six months. Higgins, a retired machinist, millwright, welder, power engineer and supervisor with more than 50 years of experience, lives in Crofton, Canada, on Vancouver Island in British Columbia. This year, he brought the Metal Supermarkets Metal My Way Contest international award to his idyllic home isle.
Though he says "It's never been used" because he and his wife "don't need it" in their two-story home, the elevator is a well-thought-out project they may highly value someday. Higgins explained, "When we built the house, I had them build the shaft. We want to stay here till we go out feet first. If you become disabled, it's hard to go up and down the stairs." Higgins did all the design, engineering, welding, steel fabrication, machining, installation and wiring himself. An electrician did the final hook-up. The screw-type elevator can lift 800 lb and reaches the end of its travel in a little more than 2 min. Higgins added a provision to manually release the motor brake and crank the car by hand (for power outages), and the car includes a phone line and emergency lighting.
Check out the picture of Higgins below and more from the source. And, speaking of award-winning projects, be sure to check out EW's Project of the Year 2021 winners in our January issue!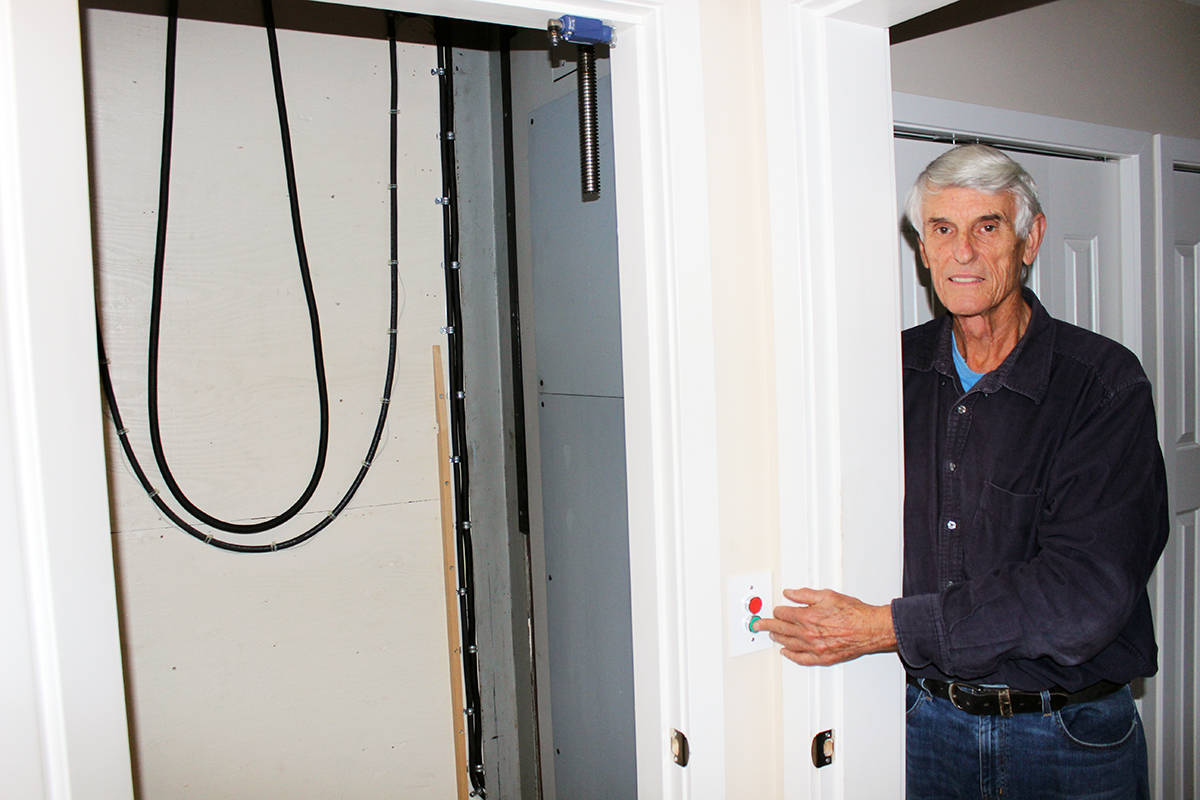 Bob Higgins with his elevator at the bottom landing; photo by Don Bodger