The Climate Mobilization Act (CMA), often called NYC's Green New Deal, was passed in 2019 by the New York City Council. Under Local Law 97, many of the city's large buildings are required to meet strict greenhouse gas emissions (GHG) limits starting in 2024, with the goal of slashing overall emissions by at least 40% by 2030 through building retrofits. In the same year, the New York State legislature passed the Climate Leadership and Community Protection Act (CLCPA). With targets like those of the CMA, CLCPA seeks to reduce emissions by 85% below 1990 levels by 2050, with the remaining 15% being offset by planting trees and other greening efforts.
In support of NYC's net-zero GHG objectives, Paris-based Vincent Callebaut Architectures has put forward the concept of "climate-responsive, vertical villages," or "treescrapers." These eco-friendly buildings would be constructed of low-carbon and bio-sourced materials, integrating renewable energy, biodiversity and urban agriculture to present "an eco-responsible way of life."
To develop this concept, the Vincent Callebaut team combined building information models with artificial intelligence generative tools, climate simulation and construction process optimization software. According to the group, parametric modeling of building data enables architects to build "better with less" and make more informed decisions. Climate simulation optimizes design that integrates the meteorological, biological and geological conditions specific to a building's location.
The group hopes to take these high-tech models and merge them with a low-tech approach. "Treescrapers" would prioritize natural building materials such as cross-laminated wood, straw, hemp concrete and terracotta and move away from mechanical climate control, relying instead on natural ventilation, passive cooling, recovery of heat input and thermal inertia. With permaculture in mind, the architects envision plants and trees on every balcony, along with rooftop greenhouses and orchards.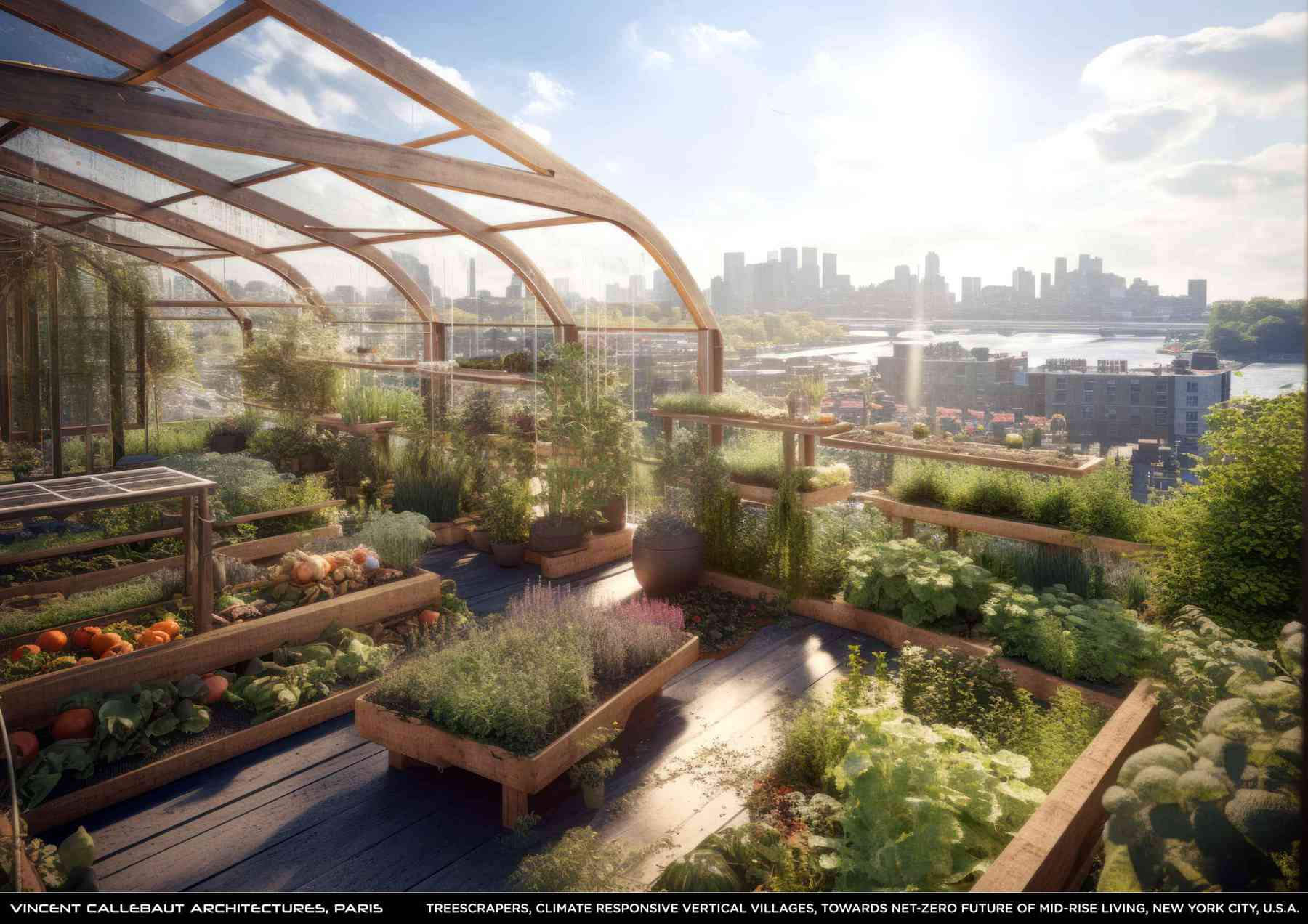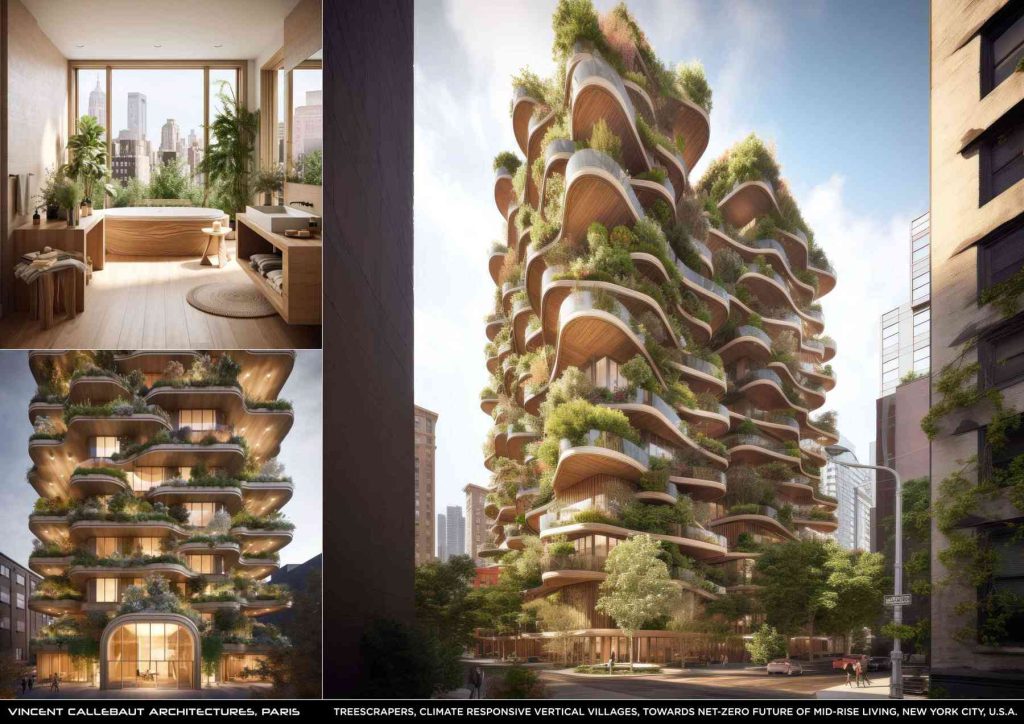 Vincent Callebaut Architectures' "treescrapers" concept is currently in the schematic design phase. In the past, the firm has proposed underwater "oceanscrapers" and another urban greening concept, "farmscrapers." While it may take some time to see these ideas materialize, sustainability in buildings is an important topic being discussed globally. ELEVATOR WORLD's April 2023 issue focuses on vertical-transportation equipment's potential to decrease energy consumption. With developers of new buildings aiming for LEED certification and companies focused on environment, social and governance goals, the conversation surrounding sustainability will continue to evolve.
Get more of Elevator World. Sign up for our free e-newsletter.