Big-money sea lovers are always looking for a yacht that can take them pretty much anywhere they want to go, complete with just a touch of pizzazz. It's usually easy to see these folks. But there is another group — the super-wealthy travelers — who are tops of the top 1%, who go wherever, whenever, and who are dressed for style. Maybe they're enjoying deck chair a la fantaisie in the French Riviera, or assembramento for a formal event at Lake Como, Italy. No matter where, the super-wealthy yachters have a look and style for every occasion, with the right boat to match. Everyone should keep in mind, however, that not just any yacht can do — at least, not for the super-rich. No, these big-bucks, world travelers must have a vessel that matches their style. For them, they simply must take off in the Zion. This amazing ocean cutter is a 110-ft-long, one-of-a-kind original: sometimes noted for a "black hole" with a giant "eye" and — at the top of the list — an amazing glass elevator. As reported by Marine Industry News, Zion was designed and built in Goa, India, and is meant to project an image.
"Our concept attracts eyes with its modern elegance and surprises the owner with the mysteries of the deep," group Bhushan Powar Design said. Among Zion's court-de jure offerings are its guest area for 20 riders, a 12-m helicopter deck, a glass-bottom swimming pool, electrically operated sky lounge balconies on either side, jet skis and, of course, a glass elevator that moves between all of Zion's decks. If you have the money — estimated as much as US$600 million — then this is the stylish way to get around.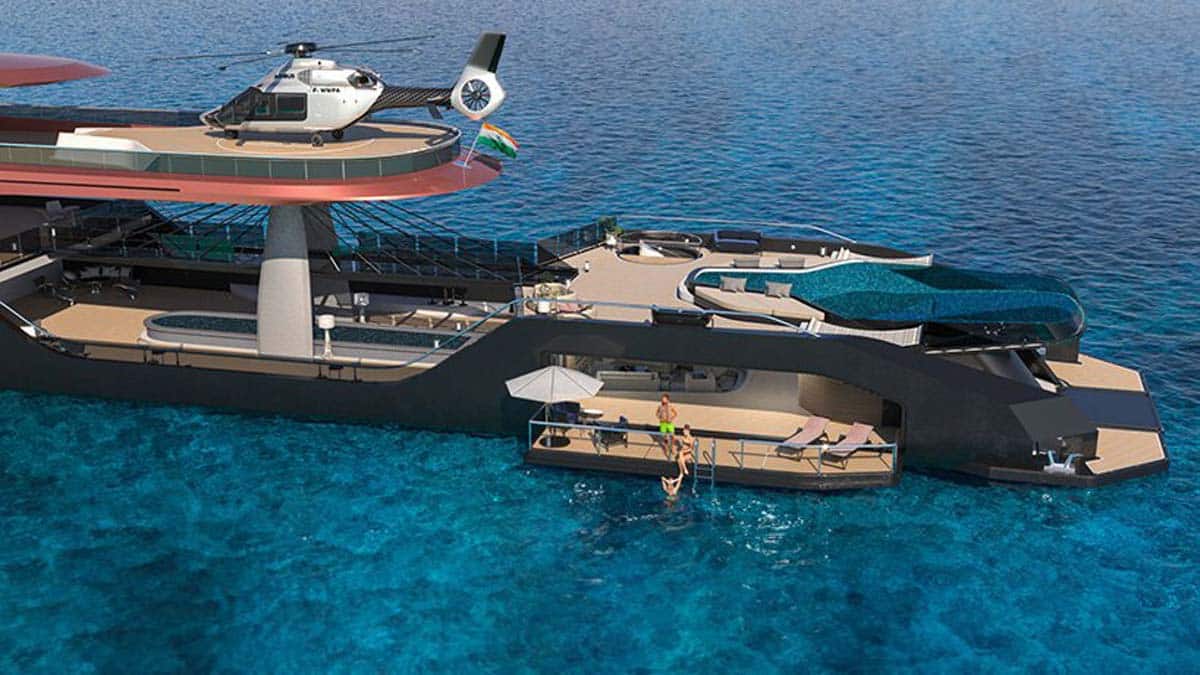 Get more of Elevator World. Sign up for our free e-newsletter.