90-Story Residential Tower in Surfers Paradise, Australia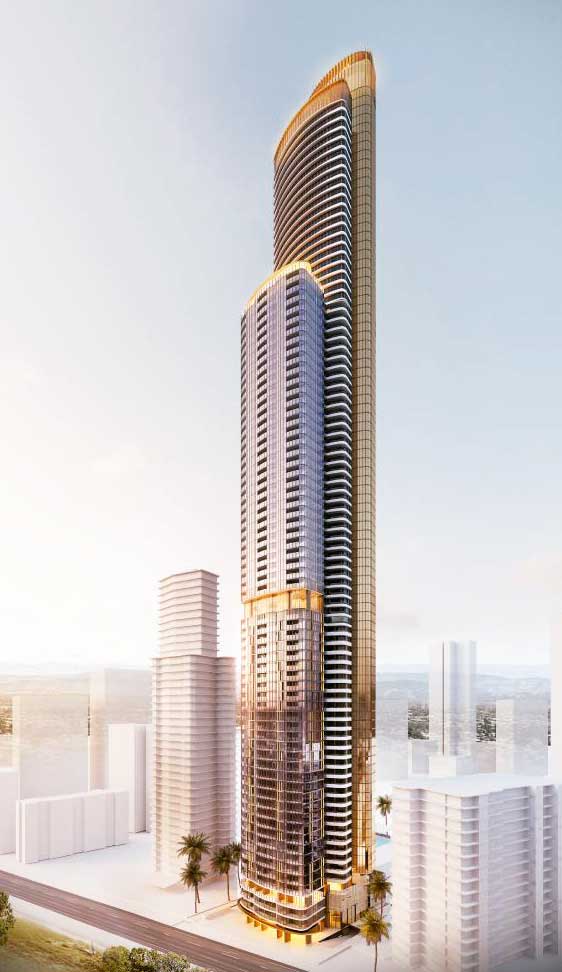 Meriton hopes to break ground in June on a 90-story residential tower on the site of the 1960s-era International Beach Resort in Surfers Paradise, Australia, brisbanedevelopment.com reported. Designed by SJB Architects, the structure will contain approximately 570 apartments and boast a three-tiered configuration with colored glass panels. At 290-310 m tall, the building will be among the tallest in the area, joining the Spirit and Q1 towers. An Art Deco-inspired podium with restaurants, pools and amenities is also envisioned.
Get more of Elevator World. Sign up for our free e-newsletter.