India's hospitality industry redefines itself in the "new normal," and VT plays a crucial role. 
Like all real estate segments, the hospitality industry was affected by the pandemic. The willingness to adapt, reinvent itself and cater to new demand areas has been key in driving its recovery. A growing work-from-home culture and incessant lockdowns necessitated forays that enabled people to venture outside their homes just to recharge and recover. Initially unable to travel beyond their city limits, people chose nearby hotels as easily accessible venues to discuss business, combine it with leisure or simply escape the mundane nature of their daily existence.
Your author's personal experiences with elevators and escalators at hotels have been excellent, since the hospitality industry gives this aspect its due importance. Her fondest memory is of a trip to Dubai in 2016 where she stayed at the Marjan Island Resort & Spa hotel. It was love at first sight, because the dashing pirate statue next to the entrance elevators not only accentuated the look and feel of the lobby, but also reminded her of Captain Jack Sparrow in the movie Pirates of the Caribbean. As it is rightly said, the brand notices you before you start noticing it, and that was your author's first encounter with the Accor brand.
Thereafter, your author started looking for hotels managed by them. Her next interaction happened while returning to Nashik after visiting the Saptashrungi Temple for a case study on the funicular trolley installed to vertically transport pilgrims (ELEVATOR WORLD India, 1st Quarter 2020). Seeking accommodation that met her requirements as a solo woman traveler (safe, comfortable and reasonably priced), your author discovered the ibis (a smart economy hospitality brand from the Accor portfolio) Nashik, where again, her stay was as smooth as the elevator rides at the hotel.
Approximately two years later, when the invitation to attend the launch of ibis Mumbai Vikhroli at Mumbai popped up in her email, your author was already familiar with the brand; needless to say, the new hotel — and its vertical transportation — lived up to the standards expected from the brand.
The three Toshiba elevators (two guest and one service unit traveling at 1.75 m/s with capacity of 15 passengers or 1020 kg) at the 15-story ibis Mumbai Vikhroli are conveniently located. The ride is smooth, without any jerk or disturbance. The interiors and lights accentuate the look, feel and ambience within. The placement of mirrors at the lobby level engages guests checking in and keeps them occupied until the elevators arrive.
The elevators provide accessibility for a hotel with rooms that JB Singh, president and CEO, InterGlobe Hotels (IGH), describes as decorated in "relaxing tones with the flavor of Mumbai blended with artwork." IGH was established in 2004 as a joint venture with Accor.
Puneet Dhawan, senior vice president, Operations, Accor India and South Asia, said ibis Mumbai Vikhroli is "a perfect amalgamation of urban-influenced design and user-friendly technology," of which elevators are an integral part.
The interiors and lights [of the three Toshiba elevators] accentuate the look, feel and ambience within.
Arun Raju, vice president and head of projects, IGH, who led the entire development and design of ibis Mumbai Vikhroli, shared insights on the significance of elevators in the hospitality sector. He observed that elevators across all city center hotels are an essential means of guest circulation and service operations. He said most city center hotels are supported by three to four major guest segments representing a mix of banquet guests, business travelers, food-and-beverage walk-ins and leisure travelers. Hotels run round the clock. After the pandemic revival, Raju and his team have even noticed similar occupancy trends on weekdays and weekends. For that reason, he said, it is important to ensure guest movement is efficiently managed across all guest room floors and public areas.
Hosting up to 600 guests on peak business days, ibis Mumbai Vikhroli has:
Elevators centrally located on all floors to facilitate guest and service staff movement
Raju said:
"We have incorporated the design and position of elevators into our brand standards. Elevators are an important factor in our design story. Our lift lobbies are well-lit, showcase a design abstract like all rooms and public areas and bring great value to the overall look and feel of the hotel."
IGH works to ensure all its hotels are fully compliant with all relevant Indian Standards (IS) and have all the necessary approvals and licenses, and that includes their elevators. "Our main deciding factors are efficiency, guest safety and compliance, as all elevators selected for our projects have the necessary IS compliance," Raju said. "Our elevators are also fire-safety compliant," meaning they can be manually accessed by pressing a fireman's switch for top-floor evacuations in case of emergencies or breakdowns.
In line with best practices, elevators installed in IGH hotels are Americans With Disabilities Act (ADA)-compliant, which allows all disabled guests to access call buttons at an approachable height. ADA-compliant elevators also have a Braille pattern engraved on their car operating panels and a 3 s time period programmed for lift doors to remain open.
Prior to the elevator system installation, IGH conducted studies to design a floor matrix that considered the vertical distance to be covered, number of rooms per floor and expected guest wait time. This enabled planners to make an informed decision on the number of elevators needed for the hotel. Raju said:
"This is the same process for all of our hotels. We pay a lot of attention to detail while planning for the vertical circulation in our hotels. We challenge our consultants to research the best-suited elevator option for each hotel. This an ever-evolving process, as we aim to stay updated with all the latest market trends and designs available that may create greater efficiency. Only then do we consider a specific elevator plan."
In addition to its thoughtfully planned elevator system, ibis Mumbai Vikhroli boasts progressive technology including digital restaurant menus, mobile check-in and access to over-the-top (OTT) entertainment channels in the rooms. OTT refers to any type of video or streaming media that provides a viewer access to movies or TV shows by sending the media directly through the internet through popular OTT providers such as Netflix and Amazon Prime.[1] Such offerings, Raju said, make the hotel an ideal choice for business and leisure travelers.
ibis Mumbai Vikhroli is also accredited with the ALLSAFE label, developed alongside and vetted by Bureau Veritas, a world leader in testing, inspections and certification. It has achieved higher standards of environmental ratings with increased green areas, including the Miyakawi planted forest. Certified with the Indian Green Building Council (IGBC), part of the Confederation of Indian Industry (CII) formed in the year 2001, the property is committed to going green through use of green products, conserving water, enriching daylight ingress and incorporating eco-friendly bathroom amenities.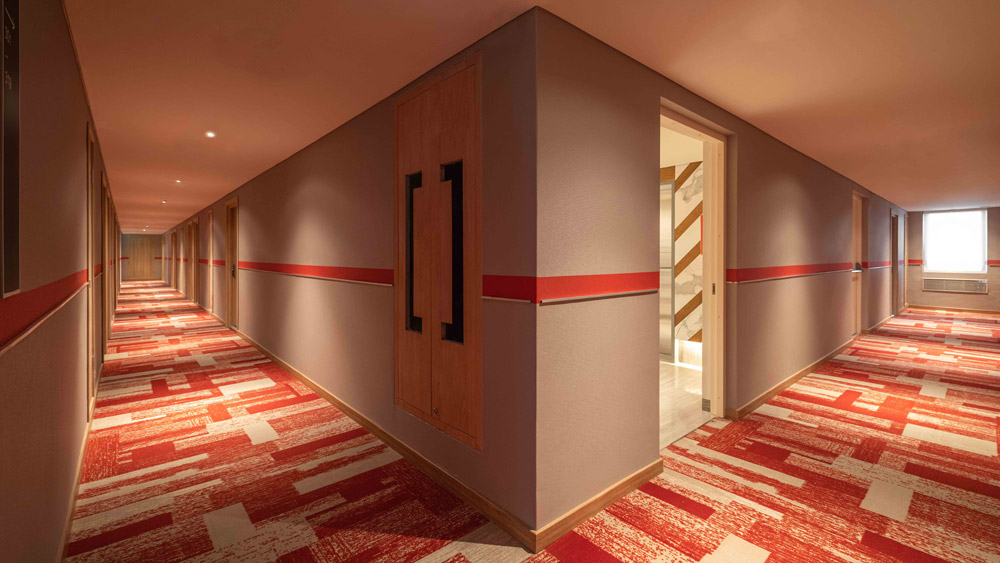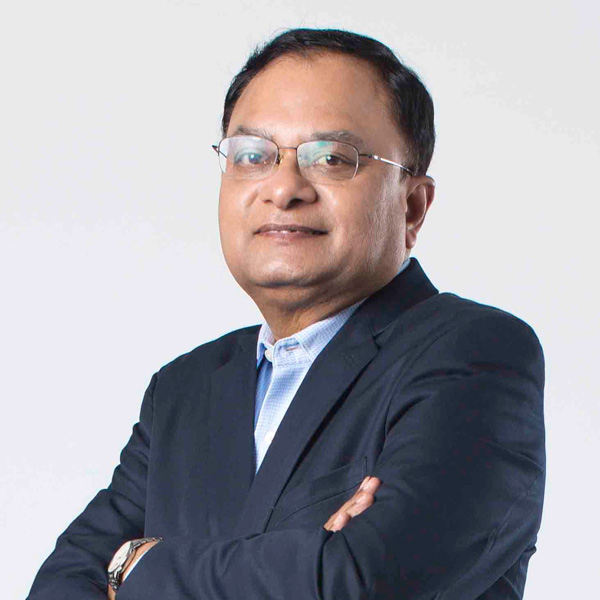 About Arun Raju
Arun Raju, vice president and head of projects, InterGlobe Hotels (IGH), has been an integral part of setting up some of the company's finest hotels in an optimum, cost-effective manner. Raju brings to IGH more than 34 years of experience in project and facilities management; construction of hotel, healthcare, IT and IT-enabled services facilities; office complexes; and high-end residential projects. Graduating with degree in electrical engineering from Punjab Engineering College, Chandigarh, in 1986, Raju started his career with ITC Hotels, where he spent 10 years with the project and facilities-management teams. He then worked with Max Healthcare, where he was part of the start-up team and head of the projects and engineering from 2000 to 2006. Raju joined IGH in 2015, and has successfully commissioned eight hotels with five underway across India that are expected to be operational by late 2024. He leads the biggest in-house team at IGH, with a headcount of approximately 45 spread across all geographies in India, and is a key member of the leadership team.
---
Reference
[1] mdtc.net/5-things-to-know-about-over-the-top-services
Get more of Elevator World. Sign up for our free e-newsletter.