Acquisitions, partnerships, milestones and job orders from around the world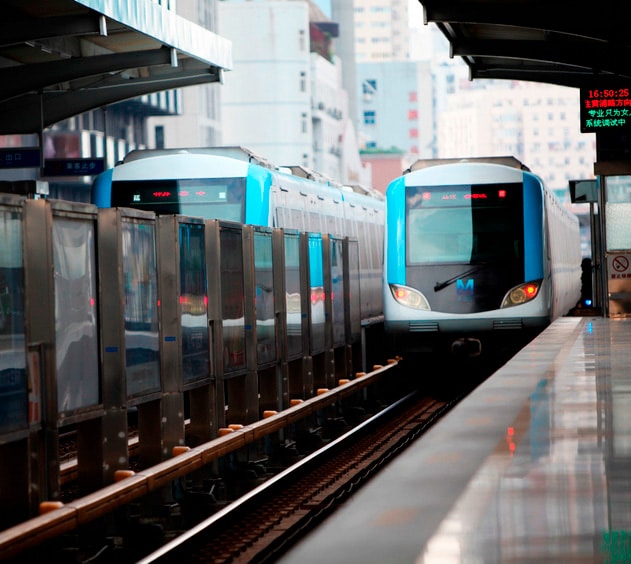 Orona Acquires Norwegian Manufacturer
Spanish elevator manufacturer Orona acquired Scan Heis AS in January. The 26-year-old Bergen, Norway-based company manufactures elevators and components, and modernizes, repairs and runs a security service. Orona noted the transaction follows its other acquisitions in the country, where it has eight office locations and nearly 100 employees. Former Scan Heis owner Atle Helland has become its managing director. The move follows Orona's acquisitions in France, Poland, Portugal and Norway in 2016.
ALC Buys P&R from Dewhurst in Australia
Australian Lift Components (ALC) has acquired a majority stake in P&R Liftcars through its parent company, Dewhurst plc. One founder, Roy Peat, will retain shares in the 32-year-old East Coast lift-interior supplier. The other, Peter Hosey, is retiring following a short transitioning period.
Brad Newell, general manager of ALC, explained:
"The acquisition is an exciting opportunity for ALC to expand its services to the Australian lift industry and will provide customers a single point of contact for lift fixtures and interiors. The acquisition is in line with our strategy of providing a broad range of high-quality manufactured products and services to the lift industry."
Liftinstituut, Chinese Partnership Sparks Optimism
A partnership between Liftinstituut and the Elevator Test Centre (ETC) at Shanghai Jiao Tong University in Shanghai aimed at facilitating trade between European and North American Liftinstituut clients and China is sparking optimism about increasing exports of safe elevator products to and from China, Liftinstituut reported. Signed in October 2016, the agreement facilitates Conformité Européene and ASME A17.7 certification of Chinese elevator products by helping with logistics, language barriers and cost. Liftinstituut certification will be based on testing conducted at the ETC. European and North American Liftinstituut clients can receive help accessing the Chinese market through Liftinstituut, which will help ensure products obtain proper Chinese certification.
Canny Makes Inroads in Iran, Russia, South America
In line with efforts to expand overseas, Canny has won major work in Iran and Russia, and Canny President Youlin Wong attended an economic summit in Lima, Peru. The Chinese OEM is providing 101 public-transit escalators to Iran Shiraz Metro Line 1, covering 14 stations, and 25 elevators and escalators to the expansion of Yemelyanovo International Airport in Krasnoyarsk, Russia. The airport expansion began in 2012 and is scheduled to start service this year.
The Shiraz metro project entails Canny providing 191 units to the Isfahan Metro Line 1 and 24 units to Mashhad Metro Line 1. Canny states these projects establish the company's position in a market that promises to stretch into neighboring areas such as west Asia and North Africa. Wong also attended the Asia-Pacific Economic Cooperation Summit for the second year in a row. This past year, it was held in Lima on November 17-18, 2016. Conversations Wong had with business leaders such as China Chamber of International Commerce Chairman Zengwei Jiang gave Wong "increased confidence in enterprise development in 2017," which marks Canny's 20th anniversary.
thyssenkrupp's Asturias Facility Marks 25 Years
thyssenkrupp recently celebrated the 25th anniversary of its escalator and moving-walk plant in Mieres, Spain, located in the Asturias region. Attended by dignitaries including Presidential and Citizen Participation Minister of Asturias Guillermo Martínez, the January event was a time to reflect on the facility's accomplishments and future. Employing more than 300, the site has supplied more than 14,000 units to some of the most high-profile projects worldwide, including One World Trade Center in New York City, major airports in the Middle East and North America, and metro networks in Europe and the Middle East. Work for a new airport in Medina, Saudi Arabia, was honored with an ELEVATOR WORLD Project of the Year award (EW, January 2016). Representing the facility's biggest order ever, all units were produced there. Its current workload promises to keep the facility busy for at least the next two years.
Milestone for Mayr's New Communications Center
Mayr GmbH + Co. KG, which supplies brakes, clutch and power-transmission systems to the elevator and other industries, held a roofing ceremony in December 2016 at its new communications center in Mauerstetten, Germany. Scheduled to be complete later this year, with move-in planned in the summer, the mayr.com building will serve as a communications hub for customers, partners, trainees and employees. It will have office, reception and conference areas. Designed by Hirner and Riehl of Munich, Germany, the "architecturally challenging" building has a 50-m.-long tunnel connecting it to the existing Mayr facility. Construction was handled by Kreuzer and Xaver Schmid. Mayr Manager Ferdinand Mayr observed:
"'.com' stands for communication and describes the core function of the building. At the same time, the name networks different media via the internet address of the same name, www.mayr.com."
Shanghai BST Display Unveiled, Installed
Shanghai BST has released its thin-film-transistor multimedia system BTV-9 internet-connected elevator display series, which features eight-channel TV processing, live TV broadcasting and wireless Wi-Fi-based parameter settings. The display meets China's Passenger Information System requirements and enables passengers riding a lift car to see real-time information about train operations. In cooperation with Wuhan Otis, nearly 100 BTV-9s have been installed in the panoramic lifts in 26 subway stations of Line 6 in Wuhan, China. Shanghai BST has played an active role with OEMs around the world, such as cooperating with KONE to provide user-friendly components in New York University in 2012.
Get more of Elevator World. Sign up for our free e-newsletter.