Art Plaza by Melo Group in downtown Miami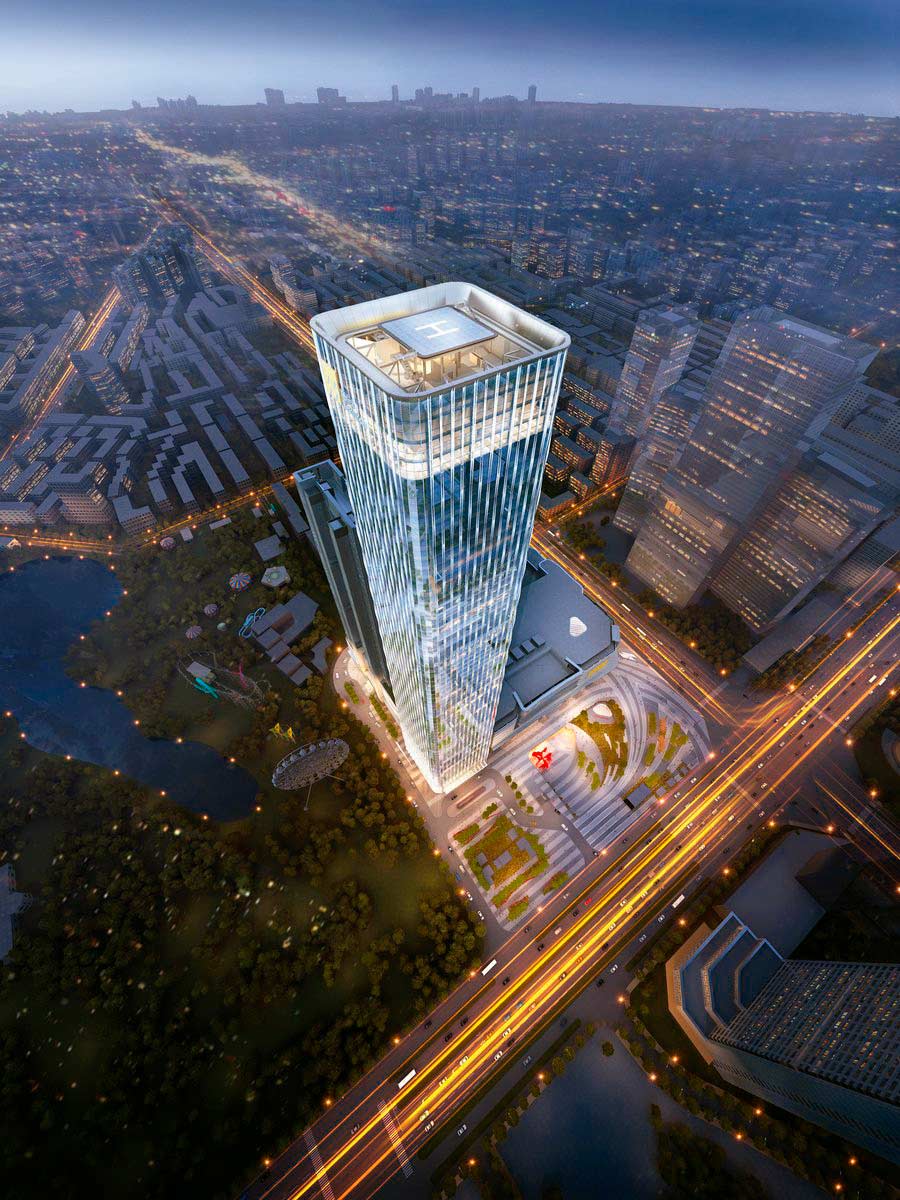 Foster + Partners Wins Prestigious Commission in Shenzhen
Foster + Partners beat competitors including Mecanoo and Skidmore Owings & Merrill to design a 350-m-tall tower on the waterfront in Shenzhen that will serve as headquarters for China Merchants Bank, Architects' Journal reported. The 310,000-m2 office structure will feature large, column-free floorplates and a quadruple-height atrium. A mixed-use, 180-m-tall tower housing a hotel, offices and retail is also part of the plan. Coming on the heels of Foster + Partners' announcement it is designing the headquarters for Chinese robotics company DJI that will have quadruple-height drone-testing labs (ELEVATOR WORLD, July 2018), the bank headquarters complex is part of the emerging Super Headquarters District in Shenzhen.
CR Center Includes 63-Story Tower in Growing City
A 63-story, 300-m-tall offi ce tower designed by Goettsch Partners (GP) that will serve as headquarters for developer China Resources Land Ltd. is part of Changchun CR Center, a mixed-use development on eight acres in the growing metropolis of Changchun, GP announced. It is the third project on which GP, architect Lead8 and China Resources Land have collaborated. Lead8 is heading up design of the 1.8-million-sq.-ft. retail/ entertainment portion of the project, scheduled to open in 2021. The tower will have an illuminated crown and a top-level observation deck overlooking an adjacent park and lake. GP Design Partner Paul De Santis said the project will be "an identifiable cultural icon and memorable destination."
Get more of Elevator World. Sign up for our free e-newsletter.