CTBUH 2016 Best Tall Building Award Recipients Announced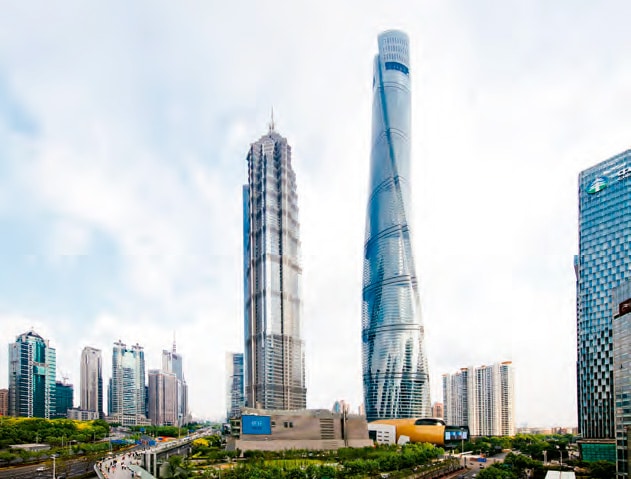 The Council on Tall Buildings and Urban Habitat (CTBUH) announced the 2016 Best Tall Building Award recipients. Culled from 132 of "the most forward-looking entries yet," they are:
Americas, Winner VIA 57 West in New York City (NYC); Finalists 432 Park Avenue, NYC; The Tower at PNC Plaza, Pittsburgh, Pennsylvania; and Torre Reforma, Mexico City
Asia & Australia, Winner Shanghai Tower; Finalists Beach Road, Singapore; Beijing Greenland Dawangjing Tower, Beijing; Jiangxi Nanchang Greenland Central Plaza, Nanchang, China; and Shinsegae International, Seoul
Europe, Winner The White Walls, Nicosia, Cyprus; Finalists Allianz Tower, Istanbul; Allianz Tower, Milan, Italy; ECB —European Central Bank, Frankfurt, Germany; and Grattacielo Intesa Sanpaolo Torino, Turin, Italy
Middle East and Africa, Winner The Cube, Beirut, Lebanon; Finalist Iris Bay, Dubai
Urban Habitat Award, Winner Wuhan Tiandi Site A, Hankou, China; Finalists One Shenzhen Bay (Phase I), Shenzhen, China; SkyHabitat, Singapore; SkyVille @ Dawson, Singapore; and Toranomon Hills, Tokyo
10-Year Award Winner Hearst Tower, NYC
Performance Award Winner Taipei 101, Taipei
Winners will be recognized at the CTBUH 15th Annual Awards Symposium, set for November 3 at the Illinois Institute of Technology in Chicago. An overall winner will be named from the four regional finalists. CTBUH observed:
"This year's winners and finalists have set a new bar for the annual awards program, with many employing inventive solutions that respond to demanding site constraints and prerogatives related to sustainability, seismicity, wind forces, mixed functionality and vibrant urban habitat. Others achieve unrivaled iconicity, while introducing groundbreaking structural solutions and spatial arrangements at height." 
Get more of Elevator World. Sign up for our free e-newsletter.