EHC gets a new leader; tall buildings planned for British Columbia.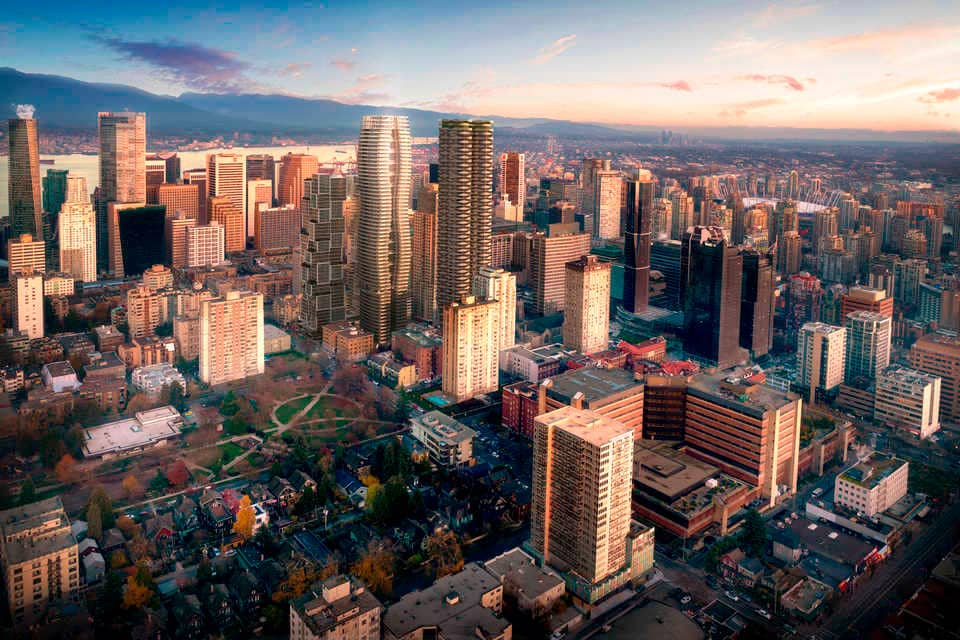 Coles to Lead EHC's North American Operations
EHC Global, an Oshawa-based manufacturer of escalator handrails and other components for the vertical- transportation (VT) industry, has named Jeff Coles managing director of North American Operations, the company announced in September. Coles has about 20 years of management experience in the VT industry, beginning in service sales and business development with Schindler in 1998. From 2003 to 2012, he held several progressive management positions at Schindler and was appointed president of Schindler Canada in 2012. He also served as Schindler's North American vice president, Modernization. From 2015 to 2018, he was vice president, Central Region, at thyssenkrupp Elevator.
Jeno Eppel, president and CEO, welcomed Coles to EHC, saying, "I am delighted to welcome someone with Jeff 's extensive industry experience and proven leadership skills to the EHC Global executive team. In his new role, [Coles] will be responsible for supporting and achieving our corporate goals, strategies and mission, while developing strategic plans to grow and expand our business in North America."
Coles, who will report directly to Eppel, holds an MBA from the University of Ottawa and a BA in Political Science from McMaster University.
Plan for World's New Tallest Passive House Enters Fray
Following news of a proposed pair of 43- and 48-story towers in Vancouver that would have been the tallest in the world to meet the Passive House Standard (ELEVATOR WORLD, January 2018), a plan for a 60-story passive tower has entered the fray, courtesy of Henson Developments, the Vancouver Courier reported. Passive houses meet standards that originated in Germany for energy efficiency and comfort. With a "modern aesthetic with curved lines and glass accents," Henson's proposed tower on Nelson Street on the West End was under review by city leaders several months ago. Should it be built, it would be a "very big deal" for the city, according to Green Building Manager Sean Pander, as it could help kickstart additional green construction and achieve the city's zero-emission building goal.
Residential Towers for Coquitlam
Boffo Developments plans a pair of 46- and 20-story residential towers in the Burquitlam neighborhood of Coquitlam, URBAN YVR reported in September. Designed by Chris Dikeakos Architects with "strong, vertical fins and horizontal frames to mitigate mass and scale," the towers will house 482 units — 348 market-rate condos, 134 purpose-built rentals and 21 non-market units. Boffo said for-sale units will be marketed to local buyers. To take the place of a trio of residential buildings that will be demolished, the project also includes 48,000 ft2 of amenity space, including an outdoor pool, and 688 underground parking spots, despite the towers being only 600 m from a SkyTrain station.
Construction to Resume on Cambodia's Royal One
Construction on the 68-story building in Cambodia called Royal One will resume later this year, Khmer Times reports. Work on the US$230- million tower was brought to a halt soon after its groundbreaking. The Royal Group, which owns the project, has opened the bidding process to find a new developer and hopes to resume construction in December. According to the group, the project is complex and must be undertaken by developers that meet certain international standards. The mixed-use development will include condominiums, shopping malls, fitness centers, restaurants and office space. Construction is expected to take three years to complete.
Get more of Elevator World. Sign up for our free e-newsletter.