NAEC, EESF tap leaders, and Minnesota supplier promotes an engineer.
McArthur Becomes NAEC Executive Director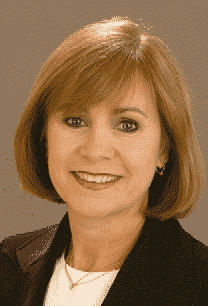 The National Association of Elevator Contractors (NAEC) promoted Alesa G. McArthur from deputy director to executive director, effective February 1. McArthur succeeds longtime executive director Teresa Witham, who will remain as deputy director. McArthur's experience spans more than 20 years in the meeting industry and association management arena, ranging from conference, convention and event management to education and communications. She spent most of her association work at the Georgia Academy of Family Physicians, first as director of education and corporate relations and then as chief operating officer. For NAEC, she began as meeting and event planner in March 2017 before becoming deputy director. She holds an MBA from Georgia State University with a concentration in marketing.
Johnson Named EESF Executive Director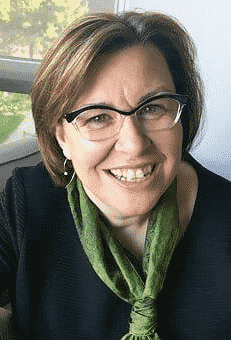 The Elevator Escalator Safety Foundation (EESF) has named Shelly Johnson, a veteran leader in the nonprofit sector, as its new executive director, the EESF Board of Directors announced in January.
Johnson has led nonprofit organizations for more than 25 years, including serving as executive director of the Massage Therapy Foundation, the Neuroscience Nursing Foundation, the American Massage Therapy Association, the American Association of Neuroscience Nurses and the American Society for Healthcare Materials Management of the American Hospital Association. She has served in other leadership positions with the American Society for Quality and ACA International.
In her previous positions, Johnson has grown her organizations to greater size and impact. The heart of her work has been to ensure each organization strategically and effectively carries out its mission, and that contributors and other stakeholders experience high value from the organization.
"I am honored to be chosen as EESF's new executive director," said Johnson. "The work of EESF is so important, and I'm looking forward to partnering with the board and our program director to carry out EESF's mission. It's an exciting time for EESF, and I'm excited to be part of it."
Johnson started in her role on January 7. She can be reached at shelly@eesf.org or (218) 547-3609. For more information about the EESF, visit the website, eesf.org, or call (251) 479-2199.
KEB America Promotes Pecha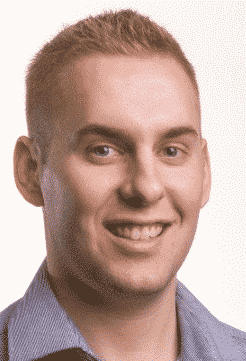 KEB America, headquartered in Shakopee, Minnesota, has promoted Tyler Pecha to business development manager of the Elevator Business unit. Pecha has been with KEB America for several years, previously working as an application engineer in the Elevator unit. In this role, he assisted field engineers with elevator startup procedures and commissioning, used variable frequency drive (VFD) scoping software to make equipment adjustments and performed troubleshooting for KEB America's F5 VFD in elevator and escalator applications. In his new role, he will lead the division's commercial and technical activities. He holds a BS in mechanical engineering from the University of St. Thomas.
Delaware Elevator Recognized as AQC by Two ABC Chapters
Delaware Elevator, Inc. was recognized by two chapters of Associated Builders and Contractors, Inc. (ABC) as an Accredited Quality Contractor (AQC) for 2018. Founded in 1946 and based in Salisbury, Maryland, Delaware Elevator has branch offi ces in Ocean City, Maryland; Wilmington, Delaware; Washington, D.C./Baltimore; Tidewater/Virginia Beach/Norfolk and Richmond, Virginia; Charlotte, North Carolina; and Boca Raton and Orlando, Florida. Th e company earned the AQC recognition from ABC's Chesapeake Shores and Delaware chapters. Marketing & Sales representative Charley Meeks told ELEVATOR WORLD, "Th is is a fi rst for us, and we plan to renew each year moving forward." AQC status is determined by criteria that demonstrate a company's commitment to quality, safety, employee benefi ts, training and community relations.
Pre-Leasing Launches at 34-Story Miami Apartment Towers
Pre-leasing has started at Art Plaza, a pair of 34-story, 667-unit apartment towers under construction at 58 Northeast 14th Street in downtown Miami, developer Melo Group said in January. Set to open in mid 2019, Art Plaza is next to Melo's Square Station apartment tower that opened in May 2018 and is approaching full occupancy of its 710 units. Th e 425-unit Miami Plaza planned nearby will bring the number of market-rate apartments Melo has brought to the market since 2016 to nearly 2,300. Th e developer is responding to continued demand from millennials seeking a "live-work-play" lifestyle and easy access to public transit and shopping.
KONE Awarded Contract With City of Kansas City
KONE has been awarded a six-year contract with the City of Kansas City covering elevator, escalator and moving-walk maintenance, repair, modernization and new construction. Th e contract includes an option to renew for fi ve additional one-year periods, phone and online monitoring with KONE Online, predictive maintenance using KONE 24/7 Connected Services and lifecycle asset management. Th e deal was facilitated through a division of OMNIA Partners, a cooperative purchasing organization focused on the public sector. KONE Americas Executive Vice President Larry Wash stated:
"This agreement creates exciting opportunities for the City of Kansas City and KONE. We look forward to maximizing equipment availability in Kansas City and simplifying the agency purchasing process for all local and state government agencies, K-12 school districts, institutions of higher education and nonprofit entities."