NAEC's 2021 Educational Conference
In-person event marks first for association since pandemic.
photos by Tripp Cook
The National Association of Elevator Contractors (NAEC) hosted its first in-person event in more than a year on April 18-21 in Tucson, Arizona. Held at the Loews Ventana Canyon Resort, approximately 30 min. from the Tucson International Airport and surrounded by captivating views of the Catalina Mountains and Sonoran Desert, the 2021 NAEC Educational Conference welcomed more than 160 attendees for four days of education, recreation and networking. The well-attended event felt familiar, but there were some undeniable differences from years past, including the COVID-19 guidelines in place and the many new NAEC staff members in attendance, including Executive Director Rená Cozart, National Development Officer Shannon Bates, Manager of Marketing and Member Services Tripp Cook, Certification Manager Laura Cox and Global Education and Safety Officer David Smarte. There was an enthusiasm and excitement about being back together again and meeting new people thus far only seen virtually that was akin to the first day of school after a long, strange summer. The normalcy of such an event was not taken for granted but welcomed and cheered at the outdoor receptions, on the golf course and in the classrooms. We were back, and it felt good.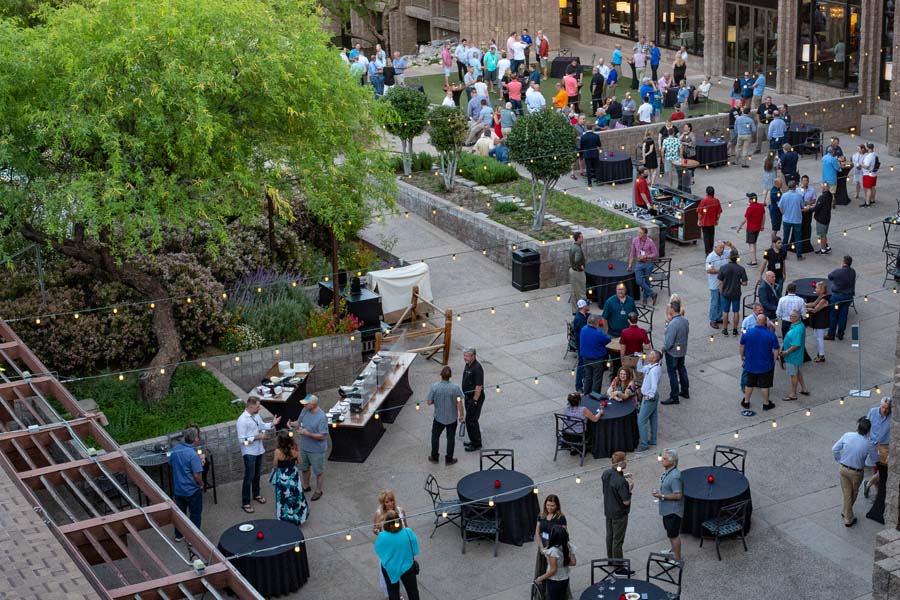 Member Sessions and a Welcome
As always, the conference began on Sunday afternoon with Contractor Member, Supplier Member and Associate Member sessions. Each group got their first dose of the hot topics of the week by listening to what their NAEC moderator and other members had to report. Registration was ongoing throughout the day, and it was nice to see familiar faces line up for their name badges and welcome bags, complete with a face mask, hand sanitizer and other goodies. The registration table was stocked with sunscreen, needed thanks to the sunny weather, and brochures explaining the local attractions, of which there were many.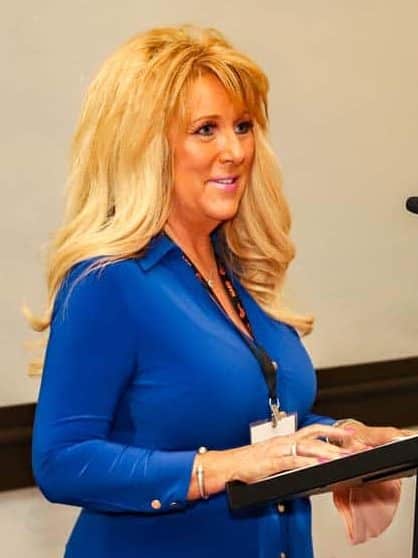 That evening, the Welcome Reception was held outdoors near the pool area. As the sun set on the resort's backdrop of saguaro cactuses and a rare natural 80-ft waterfall flowing down the mountains, the NAEC group couldn't be missed. The laughter and conversation could be heard beyond the open bar and tables as attendees mingled, getting reacquainted with old friends and meeting new ones. The night's menu consisted of favorite regional specialties including shrimp, pork and chicken soft tacos with Mexican rice and beans and fresh guacamole. The desserts were especially delicious, and many of us sampled the whole spread, which included tres leches cake, sopapillas and honey, and Mexican wedding cookies.
A Keynote, Golf and Education
The previous night's fun was captured in photos already being shared by the next morning's Opening Breakfast. A slideshow scrolled on the large screens flanking the hotel ballroom as attendees arrived and took their seats. Upbeat music and lots of coffee perked up the crowd. By the time breakfast was served, the din had increased, but all got quiet when Cozart took to the stage. With NAEC six months at the time of the Educational Conference, her first NAEC event, Cozart said she has been "welcomed with open arms into this tight-knit group." She also said it felt fitting that April was National Volunteer Month, as "without our volunteers we couldn't have this event. So, thank you."
Cozart introduced NAEC President Hope Evans, who stepped into the role midyear when the previous president left the industry. Evans recognized the NAEC staff, volunteers and her fellow board members and the NAEC board of directors, including Vice President Don Gelestino, Secretary Kevin Flotten and Treasurer René Hertsberg. Evans discussed association business, including the launch of an NAEC member 401(k) program and the acceptance of nominations for the William C. Sturgeon Distinguished Service Award, the recipient of which will be announced at the fall convention in New Orleans. Evans then highlighted the work and goals of the NAEC Strategic Planning Committee, which include enhancing and stabilizing the organization's structure; expanding the education and certification audience through programs such as QEI and the Vertical Transportation Management Program; growing and retaining membership; and increasing overall impact, innovation and revenue.
The morning's keynote speaker, Jones Loflin, an internationally recognized speaker, corporate trainer and former horticulture teacher from North Carolina, followed Evans and shared his journey to professional speaking, which began in 1994, and said he looks at leadership like a gardener: "I want to create something that doesn't exist." His approach builds on four words:
Grow: "Create conditions where growth can happen."
Cultivate: "Determine consistent actions that will keep things growing."
Prune: "Sometimes you need to cut back to move forward."
Harvest: "Celebrate more moments that demonstrate growth is happening."
Loflin also touched on work/life balance, likening it to a three-ring circus with work/professional life, self-care and relationships as the three rings. He had the audience interacting with him and one another throughout this portion of the talk. By the end, the crowd was fully engaged in answering the question: "How can you become a better ringmaster with your time?"
Full of information to consider, attendees left breakfast to attend the first education sessions of the conference. The "Merrill Lynch 401(k) Overview" session, led by Ted Candella and Brian Croutier of The Candella Group, explained the new benefit to NAEC members. Held concurrently, "Overcoming Gearless Machine Challenges: The COVID Edition," was led by Dennis Rhodes and Gary Ward of Imperial Electric, a Nidec Elevator Co. Ward and Rhodes discussed some of the challenges faced by their company through the course of the COVID-19 pandemic, including job scheduling changes, the lack of business travel, the physical and mental well-being of their workers, office safety, product and freight shortages and shipping delays. The large, socially distanced audience had much to contribute to this discussion.
The morning concluded with "It's Time to Start Running Your Circus!" led by Loflin and "LO/TO and Jumpers" led by Keith Evans of Oracle Elevator Co. A highlight of the day, and every Educational Conference, the official golf tournament took place Monday afternoon to sunny and warm weather at the Ventana Canyon Golf Course.
Tuesday morning's education started off with "How Elevator Contractors & Suppliers Can Become Invincible to Lawsuits & Save Thousands in Taxes" with Larry Oxenham of American Society for Asset Protection, followed by "Private Equity Firms as New Players in the Elevator Industry" led by Dominik Sachsenheimer with Maven Group. According to Sachsenheimer, private equity firms far exceeded OEMs in elevator company acquisitions in 2020. He said:
"The elevator industry is very attractive to equity firms. It has some things many industries don't, like healthy cash flow, low overhead, many customers, and it's always needed. The need for modernization is always there. It is not a struggling industry. … Many elevator companies think their prayers will be answered by equity firms. With OEMs, you sell and are out. With private equity firms, there is more opportunity to stay in business. They tend to be more focused on growth rather than cutting back."
Sachsenheimer said to "talk to us first" before jumping into a relationship with a private equity firm. He stressed that it is still early for elevator companies in their private equity firm relationships to determine if there will be long-term success. He also said it is a very involved process and should be methodically thought out before such a move is made. This well-attended session concluded with many questions and comments from the audience.
A panel discussion titled "Successfully Navigating the Challenges of a Multi-Generational Family Business," featuring representatives from six family-owned businesses and moderated by Jeff Eaton of Lift Business Advisors, enjoyed an engaged and boisterous audience. The stories and advice shared during this NAEC-member-requested session aren't likely to be forgotten anytime soon.
Four more education sessions rounded out the day, many providing continuing-education credit to attendees. Offerings included:
"Remote Elevator Monitoring: Past, Present, Future" by Sean Madden of Madden Elevator Co.
"2019 Code Update" by E. Chris Strawn of Elevator Safety and Technical Services
"SARS CoV-2 Mitigations in Elevators" by John Koshak of eMCP
"Performing Field Surveys for Elevator Modernizations" by Carl Burch of Vantage
The evening's outdoor reception closed out the full day.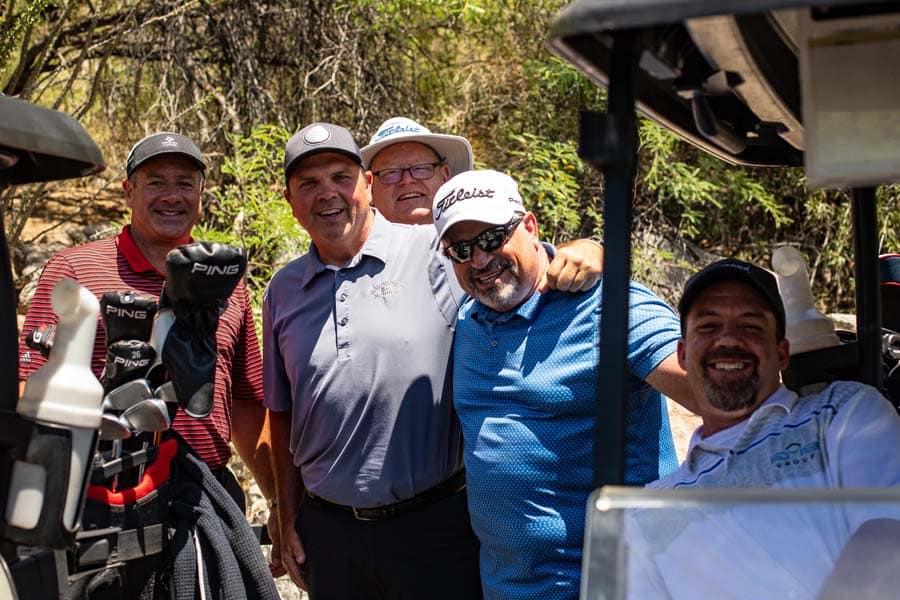 Roundtables and a Dregs Party
The final day of the conference featured a full morning of Roundtable Discussions. Technical and business tracks were offered, with three discussions per track.
The technical track featured:
"Challenges Involved in Replacing VPLs" with Patrick Edwards of Soft Landings Vertical Services
"The Nine Elevator Industry 'Safety Absolutes' Best Practices for Maximizing Safety and Preventing Unwanted Injuries" by David Smarte of NAEC and Ray Downs of TEI Group
"Three Things You Need to Know About the 2019 ASME Code Updates" by Don Holloway and Dave Mann of Kings III
The business track offered:
"The Elevator Industry in 2021 and How to Grow Your Revenue" by Steve Wurth of Wurtec
"Equipment as a Service in the Elevator Industry" by Sanjay Kamani of ATIS
"Taking Your Elevator Service Company to the Next Level" by Don Gelestino of Champion Elevator
Following the last of the roundtables, some attendees remained for the no-frills golf tournament played at the Sonoran Desert Golf Course at the Omni Tucson, while others had to say their goodbyes and catch flights home. Those who hung around for the rest of the day and evening were treated to one final event, the Dregs Party.
This Educational Conference is one for the books – it was the first event for so many new NAEC staff members, a welcomed return to in-person events after a long pandemic-induced break and, in the opinion of your author, a spring conference that truly captured the relevant topics of the day in spirited fashion.
The 2022 NAEC Educational Conference is scheduled for March 20-23 at the Hyatt Regency in Sarasota, Florida. For more information, visit naec.org.