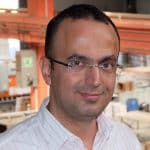 Muharrem B. Çakirer is an R&D engineer for Merih Asansör A.Ş. and a member of the Mirror Technical Committees of the Turkish Standards Institute.
An examination of standards on cabs the author says should be followed to help make lifts accessible to all There has been an effort to "converge" the EN 81-20 and...
Thinking of design first helps prevent creating obstacles for the disabled, while enhancing accessibility. Design is the way to show how beautiful any product can be. As the elevator cab...