There is an old saying. "What goes up must come back down." The saying basically means that not all good things last, and all trends must come to an end. There's also another saying that says, "The bigger you are, the harder you fall." This speaks for itself, meaning that the higher something is, the more likely its downfall will be impactful.
Turnbull Elevator Company of Toronto built a 165 ft tower in 1965 in Erie, Pennsylvania for experimental proposes and to test elevators (ELEVATOR WORLD, 1965). It was constructed to meet the demands of the expanding American market at the time and offer jobs to some 150 people. In its early years of construction, it was said to be the tallest structure in northwestern Pennsylvania.
Despite hopes for a successful project, Turnbull was acquired by Dover Elevator, Co., and the plant closed in late 1968. From there, the site was obtained by Zurn Industries for Haysite, its reinforced fiberglass plastics division. Recently, on October 22 of this year, after more than 40 years, the 100,000 ft2 manufacturing component was brought down by Haysite, which now occupies the site.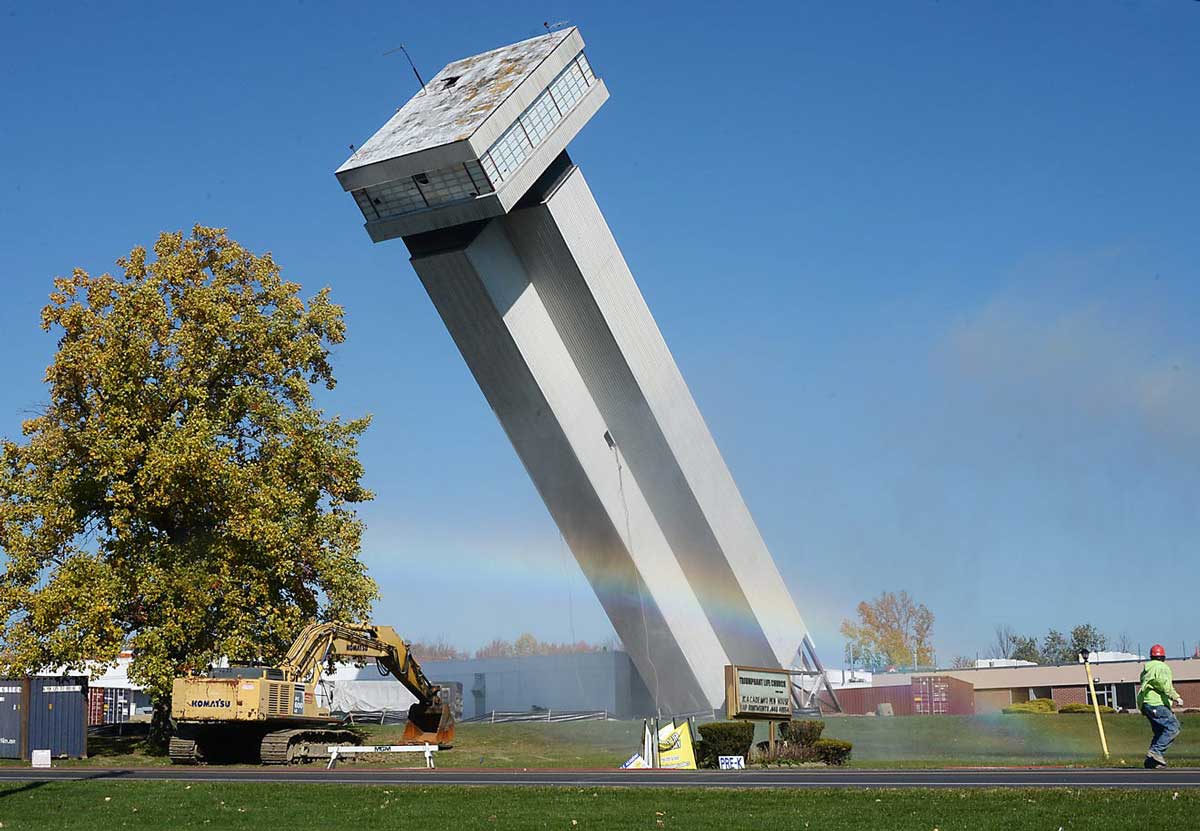 True to the sayings, the 150-tall tower went up, and went down with a beautiful finish, leaving behind a rainbow in its place as water sprayed to keep dust around from rising.
Get more of Elevator World. Sign up for our free e-newsletter.