Time for Wasting Time: Fascinating Niche Escalator Podcast
We have our own podcast, sure, but it's just us reading the daily news, newscaster style — a simple way for vertical-transportation buffs to keep up with the latest news by simply logging on to our site and plugging in their earphones. Apparently, there are other vertical-transportation-specific podcasts out there that get a little more jiggy with it. Your author found out about one such such podcast through The Guardian, in a piece titled, "A show about escalators, a show about cows: what's your favourite extremely niche podcast?" Guardian writers described Australia's Lindsey Green's "People Movers" podcast about escalators as an "absolute joy," with a "well-defined sense of sound design and humor throughout." Your author visited Green's podcast website, and was very impressed by the segment titles and photos, such as this one of Green at the Central–Mid-Levels escalator and walkway system in Hong Kong — the longest outdoor covered escalator system in the world — which has been featured in ELEVATOR WORLD. We are looking forward to actually listening to Green's podcast, but fear it will be a tremendous — but fun and informative — time waster.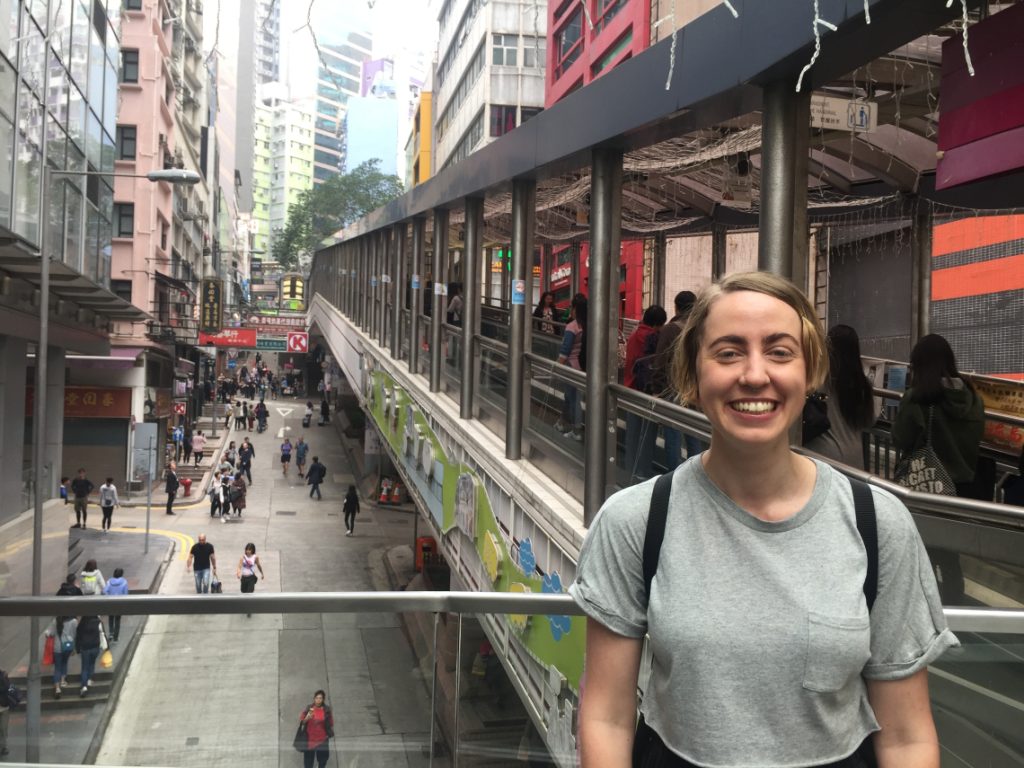 Green's joy from riding Hong Kong's Central-Mid-Levels escalator system in Hong Kong — the longest in the world — is apparent.