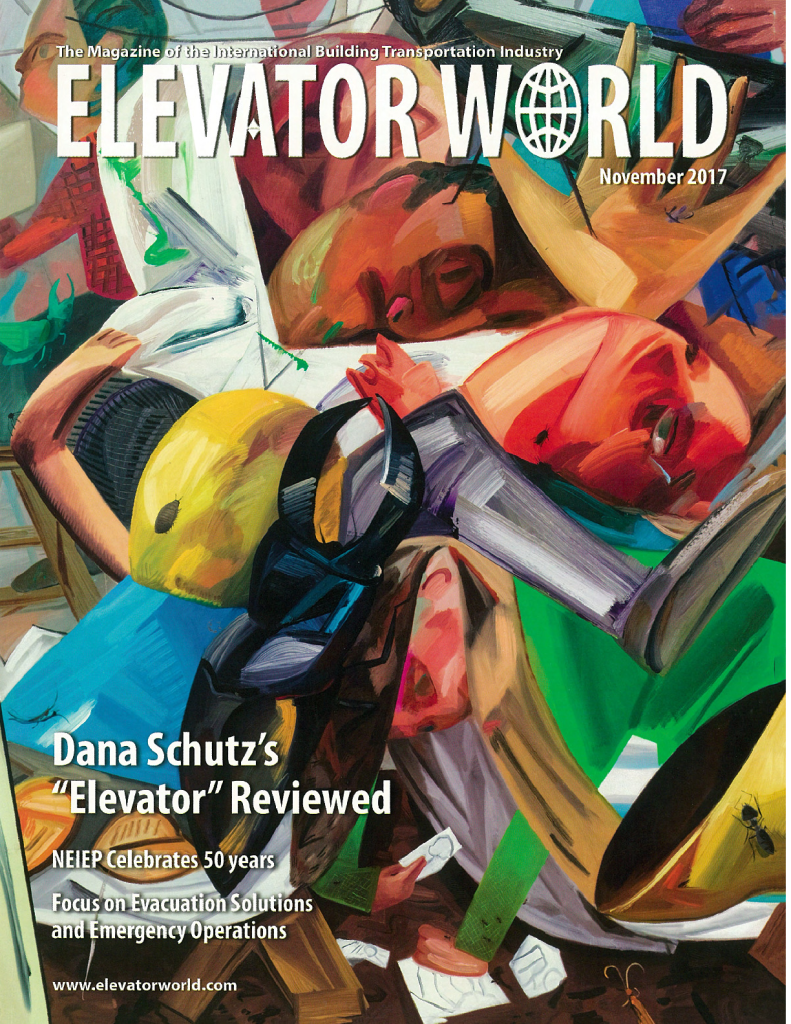 If you're like most of us in the U.S., you're sick of hearing about the upcoming presidential election. Some, however, get caught up in the moment. That may explain how Dana Schutz's "Trump Descending an Escalator," which depicts his June 16, 2015, glitzy announcement to run for president (as reported by The Guardian), sold for GBP550,000 (US$711,774), according to HYPERALLERGIC. With the auction having taken place on October 20, the timing is probably not coincidental, considering the election date of November 3.
Commenting on the 88- X 75-in. canvas painting, Schutz explained: "I wanted to get that moment of suspense, when you know something is going to happen, and there's nothing you can do to stop it. In real life, he looks so dumpy, like a refrigerator. I'm happy with how the face turned out, kind of like a mask, with something guarded but threatening about it. He's coming down, taking us to lower levels of everything."
If the Brooklyn-based artist is voting this year, it's safe to say it's not for the incumbent.