50 Years Focused on Service
PTL Equipment president discusses how the company's strategic move to Georgia decades ago opened them up to new markets and so much more.
With 436-plus combined years of service and experience, PTL Equipment is the inventor and manufacturer of the original vandal-resistant button and a leader in custom-designed fixtures. As the company celebrates 50 years in the industry and 31 years in the South, President and CEO Jon Heffer (JH) tells your author (LF) about what has sustained them in business throughout the years, what sets them apart and what's in store.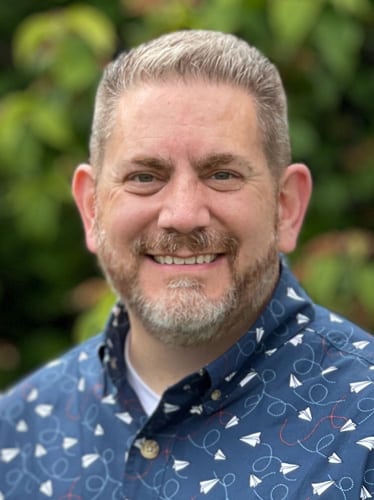 LF: Your company is celebrating 50 years this year. What are your biggest accomplishments? What would you say are your biggest contributions to the industry? Of what are you most proud?
JH: It's hard to believe that PTL Equipment is 50 years old. We spent 20 years in New York and then 30 years in the South, and we are pretty excited about what we've been able to accomplish and the foothold we've been able to make in the VT industry. I would say our biggest accomplishment is the transition from New York to Georgia. It was a huge step for the then-owners to make, going from a market that was saturated with elevators and moving to a more rural area of the country. That is one of the things we're most proud of as a company: not just making that move but establishing ourselves in the South and building a reputation, not only here but nationwide.
Our biggest contribution is great customer service. As a company, we stepped back from the normal way of doing things about 20 years ago and tried to find out what was really important within the industry; I feel like it's meeting the needs of our customers and aligning with them more to provide great customer service. It is something that's brought sustainability to us as a company over the last 20 to 30 years.
I'm also really proud of the team we've been able to assemble at PTL. We have a staff that understands this industry incredibly well, and we have some team members who have been with us for 30-40 years. They understand the ins and outs of the industry and how to be nimble and deal with challenges.
LF: Why did you move from New York to Toccoa, Georgia, in 1990? How has this benefitted PTL?
JH: The former owners were struggling with the cost of living in the New York area and began looking around. One of the things they were looking for was a strategic location in the U.S. that would be viable to tap into several different markets. They were established in New York, but one of the fastest-growing areas in the South was the corridor from Atlanta to Charlotte to Raleigh-Durham, so they established themselves in Toccoa, which is two hours from Charlotte and an hour and a half from Atlanta. We have been able to tap into those markets and build our client base because we strategically looked for a great location in the South. Being able to transfer 12 families from Long Island to Georgia successfully, and the fact that some of those same employees are still with the company 31 years later, is something we are proud of.
The cost of living here is amazing, but our location has incredible people who have a desire to work hard. They have a craftsmanship mentality. They want to get the product right. Their desire is to put out a great product that not only meets the requirements of PTL and that we can be proud of as a company, but is also something they can be proud of when they go home in the afternoon.
In Georgia, we have a 31,000-ft2 facility. We have expanded over the last five years, adding a number of machines and streamlining our process.
LF: When interviewed in 2015 for ELEVATOR WORLD, you were hoping to grow your international business. How is that going?
JH: Our international business is going incredibly well. We are working with our partners in the industry to install our products internationally. One of the challenging things for us last time I spoke with EW was aligning with the right folks to meet our goals internationally. We have now been able to do that and have partnerships within the industry that have enabled us to move into those markets. We continue to primarily serve the North American market, but we've also expanded into Canada, Spain, Germany and some other areas.
We are constantly listening to our customers to find out what's important to them. Our desire is to build a relationship with the people we are serving within the industry, and we feel that we've done that well.
LF: When we spoke in 2015, your main focus was your vandal-resistant fixtures. Is this still a focus and a big seller? Any new or developing products?
JH: Our vandal-resistant line will always be our bread and butter. That's what got the company started, and I think what we're most known for. We've been able to expand to offer OEM solutions for our customer base. We've also tapped into more custom fixtures that a lot of our competitors may not be willing to take on.
With the expanding film market in Georgia, there are more TV and movies being shot here than anywhere else in the world. We have been able to tap into the needs for elevator fixtures. We have worked with a number of studios in the state to provide something for projects that are being filmed in our area.
We've also seen an expanding market when it comes to lobby stations. We've seen that line of fixtures really take off, and that has caused us to look at our current bandwidth internally and search for new ways to be able to put those products out easily and quickly. We're successfully doing that right now.
Escalator safety units have taken off incredibly fast and caused us to look at the logistics of processing this type of product quickly through our manufacturing facility and getting that out to specific customers. There's a growing need right now in our industry to provide replacement units for escalator safety. That's where we come in. It's a growing area of revenue and a growing product that we are very proud of.
LF: How did you deal with and work through the COVID-19 pandemic?
JH: COVID-19 brough a new level of reality to the workplace for PTL. We made a tremendous amount of adjustments, but our concern, first and foremost, was for our employees and our customers. In March 2020, we began looking at how we could safely continue our manufacturing process but also ensure we were providing a safe, clean product for our customers. We spent a lot of time researching, similar to other companies, to ensure we were not a cause of any type of virus spreading. COVID forever changed the workplace and how Americans do business. PTL had to react to that. We had to look at our logistics. I'm proud to say we did not miss a beat, nor did we slow down. Along with other companies, we saw delays when it came to parts, but that turned around. We, along with our team, really looked to find new and better ways to be able to provide our products to this industry.
LF: What do you believe sets PTL apart from the competition?
JH: Our customer service really sets us apart. Another thing that we have really focused on over the last five years is understanding our customers and what they deal with. We work with elevator contractors who are dealing with a number of logistics to install a specific job for their customer, and we are one part of that. We became adaptable and flexible with our ordering process to make it simple for customers, some of whom may be in the midst of juggling four or five jobs. We want to make a process that's incredibly cumbersome in other ways incredibly easy when it comes to our fixtures.
LF: Approximately how many fixtures does PTL produce per year?
JH: Tens of thousands of fixtures go out from PTL every year. We manufacture all the products in our Georgia facility.
LF: What's next for PTL? What does the future look like?
JH: I am always looking to how we can expand, and we're seeing that on the horizon when it comes to the facility and also products. For PTL, it's all about being nimble and responsive to the needs of our industry. We are constantly listening to our customers to find out what's important to them. Our desire is to build a relationship with the people we are serving within the industry, and we feel that we've done that well.
We're excited to be able to provide some new products at the NAEC Convention and Exposition in October. We have been given an opportunity with one of our partners to provide a new line of fixtures, and we're excited about being able to talk about that more at the trade show this fall.