High-Tech Products Hit Market
Customization, smart solutions dominate industry's latest offerings.
Energy Efficiency for Escalators and Moving Walks
Schindler UK, a leading provider of lifts and escalators, recently launched a series of innovations to significantly improve the energy efficiency and sustainability of its escalator and moving-walk solutions in the U.K. and Ireland. In addition to standard improvements in these areas, a premium power package that uses advanced drives, IE3 motors and high-efficiency gearing for total drive efficiency of 85% is available. The package further reduces operating costs and carbon emissions.
A new range of intelligent power-management options has also been developed. ECOLINE options were designed to optimize efficiency without compromising passenger flows and can reduce power consumption by up to 36%. Features include stop-and-go and slow-speed operation, an "ECO" power option to stop the escalator after an adjustable time running at slow speed, and automatic motor-power adjustment that responds to passenger load.
www.schindler.com/escalators-uk
Definite Purpose Contactors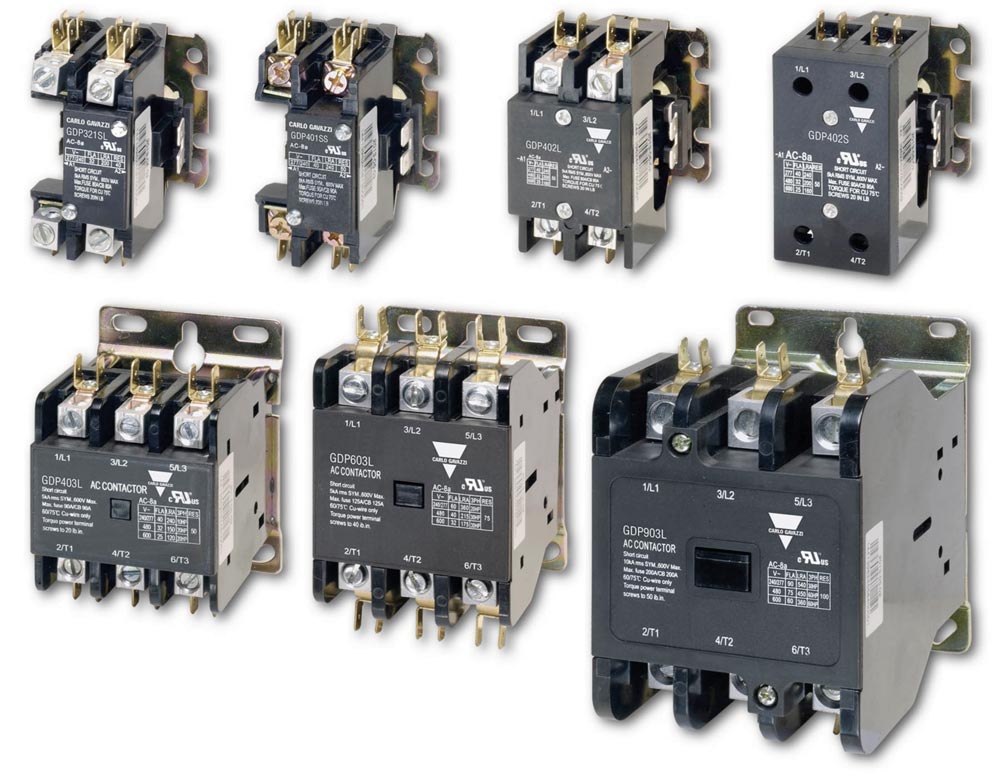 CARLO GAVAZZI offers a new generation of GDP Series Definite Purpose Contactors. The contactors are available in one-pole, one-pole with shunt, or two-pole configurations with maximum ratings of 25, 32 or 40 amps. They are also offered in three-pole configurations with maximum ratings of 25, 32, 40, 50, 60, 75 or 90 amps. Technical specifications include 24-, 120-, 220-, 277- and 480-VAC 50/60-Hz coils; a voltage rating up to 600 VAC; standard screw terminals are standard on all-one-pole, one-pole with shunt and two-pole models; standard lug terminals on all three-pole models; multiple 0.25-in. fast-on control and load terminals; and operating temperature rating up to 104ºF (40ºC) and de-rated specifications up to 158ºF (70ºC). UL recognized and RoHS compliant, the products can be applied in a disconnect circuit.
Cab Design Studio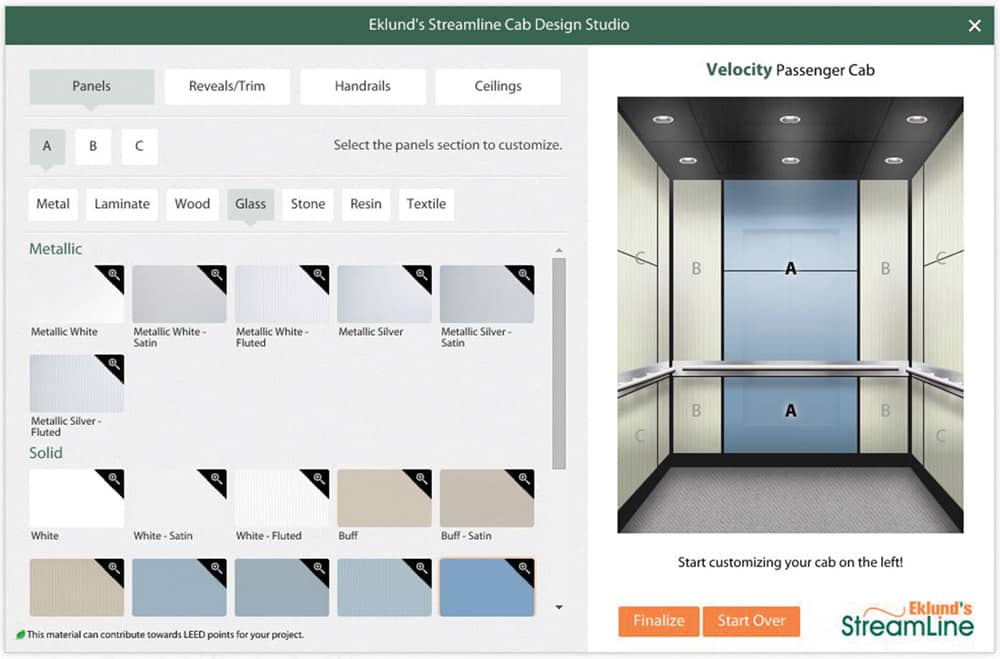 Eklund's, Inc.'s new StreamLine Cab Design Studio, a virtual design tool, allows for experimentation with cab configurations and finishes. Configurations and materials can be specified for both new cabs and renovation projects. The StreamLine series includes eight pre-engineered passenger cabs, three observation cabs and two freight/service cab options. More than 140 panel finishes, six handrail types and seven ceilings, all with multiple finish options, are choices. The company promotes easy installation featuring a clip-in system.
www.Eklunds.com  🌐