New York YIMBY reports on Manhattan towers, and TEI Group shares personnel news
New Renderings of Supertall in Penn District Redevelopment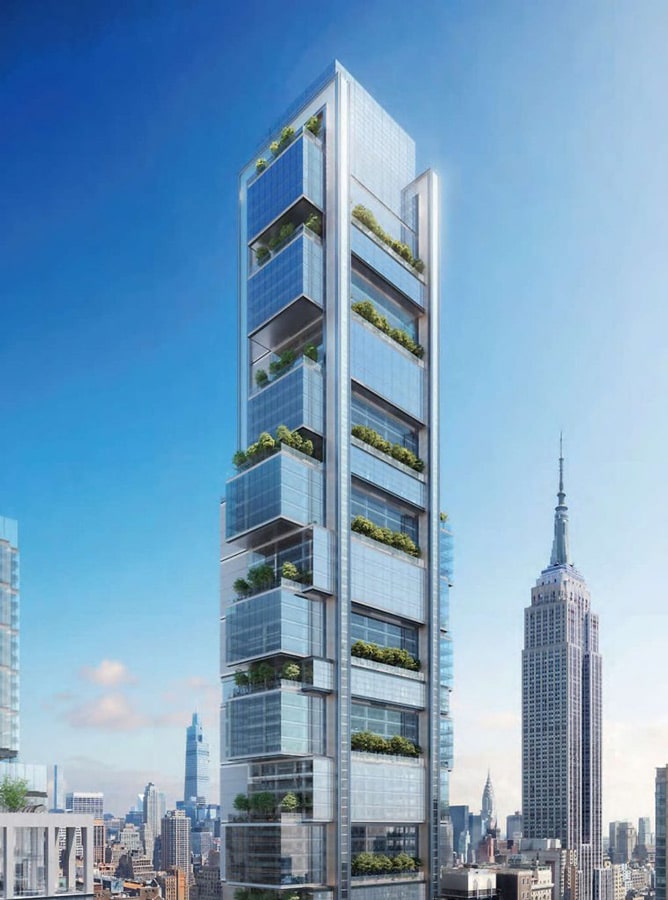 New renderings of the 1,270-ft-tall, 61-story Penn 15, part of Vornado Realty Trust's ambitious Penn District redevelopment plan (ELEVATOR WORLD, March 2021) in Midtown Manhattan, have been released, New York YIMBY reported in February. Involving the relocation of Madison Square Garden, the plan aims to transform the area surrounding the 109-year-old James A Farley Building and the new Skidmore, Owings & Merrill-designed Moynihan Train Hall with eight new skyscrapers. Designed by Foster + Partners, Penn 15 would offer 2.8 million ft2 of flexible, rentable, light-filled office space at 15 Penn Plaza. Renderings of the supertall by DBOX reveal a structure clad in floor-to-ceiling glass consisting of five vertically stacked blocks of 12 floors that are staggered and shifted to create cantilevering outdoor terraces. A construction timeline was not provided, though work could begin later this decade, with estimated completion in the 2030s.
TEI Group
Stein Joins Company as New Equipment Sales Rep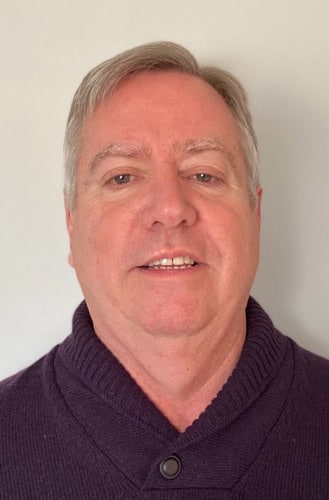 Forty-year industry veteran Joseph Stein has joined the company as new equipment sales representative, TEI announced in March. He joins Andy Koontz, executive vice president of sales and marketing (EW, February 2021). Stein began his career as an apprentice at a small, family-owned elevator company, working his way up to mechanic, then foreman. He later transitioned to superintendent, then sales roles. He spent 16 years at Otis, and was involved in several high-profile custom glass elevator installations in Manhattan, including the Apple store, the Museum of Modern Art and the Morgan Library & Museum (formerly the Pierpont Library).
Longtime Employee Honored for Women's History Month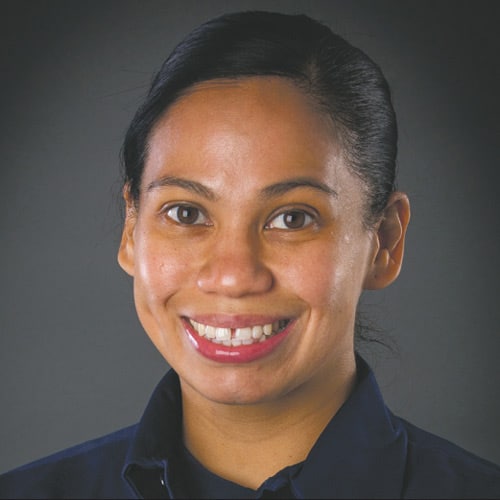 TEI Group honored mechanic Cindy Lew in March — Women's History Month in the U.S. — in recognition of her achievements during 15 years with the company. Lew joined TEI in 2006, working as a dispatcher for two years before being promoted to maintenance and repair project coordinator. She remained in that role for 10 years, "acquiring a variety of industry skills and experience," according to TEI. Desiring to work with her hands, Lew became an elevator mechanic apprentice with International Union of Elevator Constructors Local 1 in 2018 through NYC's Non-Traditional Employment for Women program. She is now accredited in OSHA 30 and 10, scaffolding and CPR, "and continues to serve as a great role model for her peers as well as young women who are interested in pursuing a career as an elevator mechanic," stated TEI.
Midtown's 685 Fifth Avenue Heightening Progress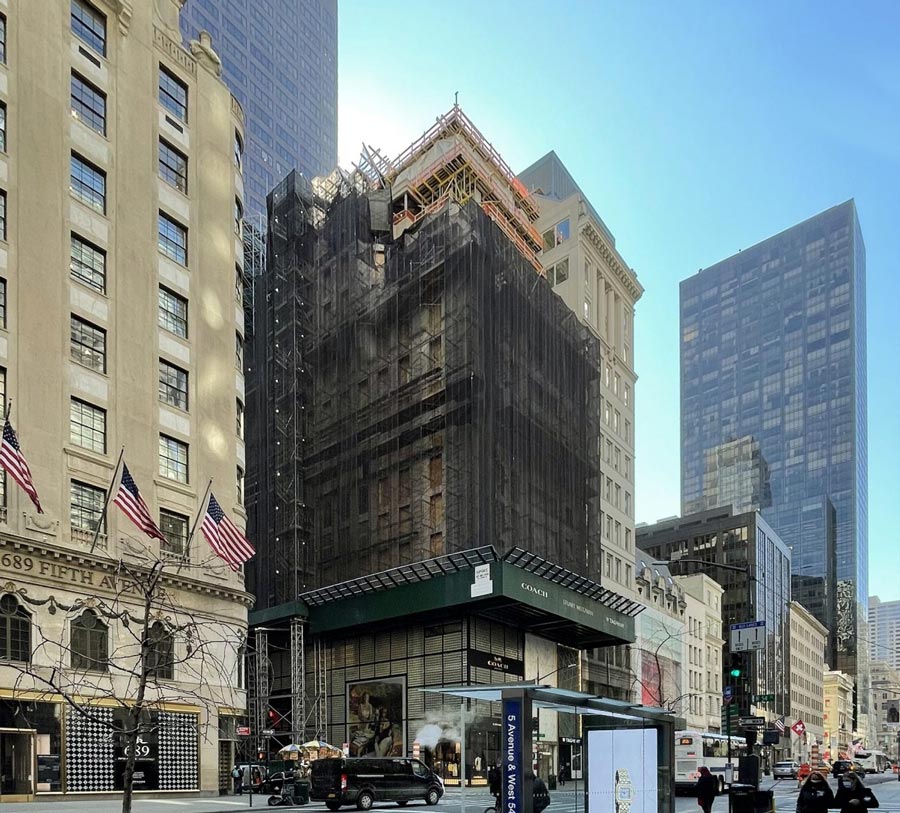 Construction is progressing on 685 Fifth Avenue, a 100,000-ft2 office-to-condominium conversion in Midtown Manhattan, New York YIMBY reported in March. The project, designed by Marin Architects and developed by SHVO in partnership with BLG Holdings and Deutsche Financial, is adding 10 floors to the existing 20-story structure, heightening it to 350 ft. The US$135-million conversion is to yield 69 condos designed by March & White and managed by Mandarin Oriental Hotel Group, plus retail space with Fifth Avenue frontage marketed by Brookfield Properties. Work is expected to be finished next year.
200 Amsterdam Construction OK'd
The New York State Appellate Division, First Department, unanimously ruled in favor of 200 Amsterdam Avenue's developers, SJP Properties and Mitsui Fudosan America, in March, New York YIMBY reported. The ruling gives the go-ahead for construction of the Upper West Side's current tallest skyscraper at 668 ft. The appeal overturns a lower court's judgement the previous month that had sought to retroactively apply a draft zoning interpretation that would have reduced the building's height.
"The result of this ruling decrees that New Yorkers can rely on legally sound permits without fear of new retroactively enforced interpretations," the source commented. The Association for a Better New York, New York Building Congress, and Real Estate Board of New York filed amicus briefs ahead of arguments supporting developers and the city. The 52-story tower has been under construction since 2017 and is expected to open this summer.
Renderings Reveal Interiors of Upper East Side Apartments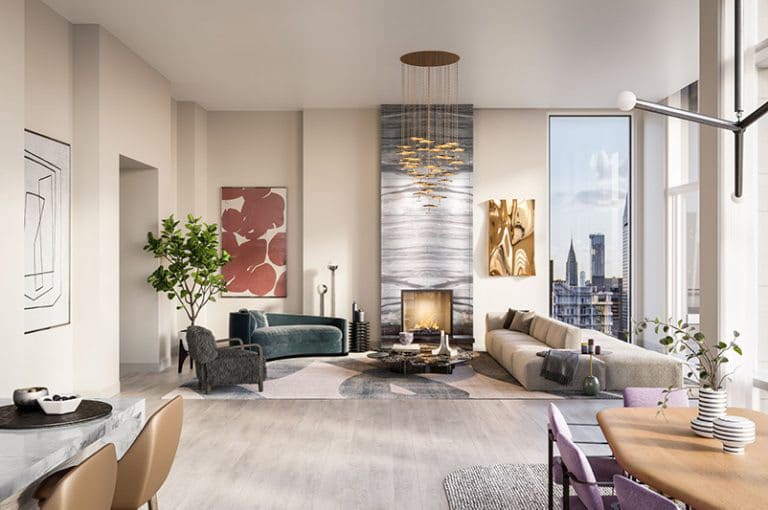 Renderings revealed in February show the stylish interiors of the 38 condominiums at the 481-ft-tall, 30-story The Leyton at 1059 Third Avenue on the Upper East Side, New York YIMBY reported. With occupancy slated to start this summer, The Leyton was developed by Real Estate Inverlad and Third Palm Capital, with a design by Manuel Glas Architects. Frampton Co. designed the residential interiors, and Champalimaud designed the interiors of the two amenities levels. The structure's exterior features gray panels with an irregular pattern of black speckling and multiple cantilevering setbacks on the eastern backside. Along with a fitness center, a spa and a lounge, residents will enjoy views that include Central Park, the East River and the Manhattan skyline.
Lift AI Gains an Investor: Fluxus Ventures
Software and hardware development company Lift AI, headquartered in the U.S., announced an investment from Paris-based Fluxus Ventures in February. Lift AI CEO Rob Wurth said he is pleased "to have Fluxus Ventures and support of their [Real Estate Investment Trust] partners." Fluxus Ventures invests in and incubates companies with solutions for smarter buildings and urban infrastructure. The global venture capital firm described Lift AI as "an early-stage startup that is bringing the world's elevators online." Fluxus said Lift AI's Internet of Things software monitors elevator conditions and performance in real time to provide "improved elevator uptime and more predictable annual service costs."