Industry association, supplier and certification company among those to announce changes
Grone Joins NEII as Vice President of Government Affairs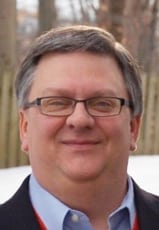 Philip W. "Phil" Grone has joined the National Elevator Industry, Inc. (NEII) as vice president of government affairs, after working with NEII over the past four years as a consultant on federal facilities standards, construction specifications and other issues. Grone has experience in both the public and private sectors. He worked in the U.S. House of Representatives with the U.S. House Committee on Armed Services during 2001-2007. As principal assistant and deputy undersecretary for Defense, Installations and Environment, Grone had oversight responsibility for construction, environment, safety and occupational health at U.S. military installations worldwide. After his federal public service, Grone was a director for consulting at Cisco Systems; established business and public- policy consulting firm Findlay & Western Strategies, LLC; and was executive vice president and chief operating officer at the Defense Orientation Conference Association.
AEG Names Lawson Vice President for Business Development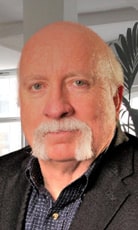 Longtime elevator industry veteran William "Bill" Lawson has been appointed vice president, business development for American Elevator Group (AEG), the company announced in December 2020. With a mandate to drive expansion plans across AEG's portfolio, Lawson is tasked with identifying new partner opportunities nationwide, as well as supporting the company's onboarding processes to ensure a smooth transition for new acquisitions and their employees. Lawson started his career as a field mechanic with Otis in the 1970s and most recently served as Midwest regional vice president with Vantage. AEG President C. Mark Boelhouwer, in announcing Lawson's new position, said he brings "a wealth of practical field experience and management knowledge from the world of elevator services." AEG offers maintenance, repair, installation and modernization services through its collection of elevator companies.
Heastie Named Castrol Industrial Northeast Region Manager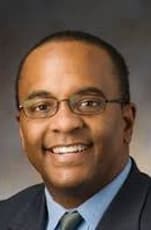 Joe Heastie has transitioned from Castrol LubeCon national account manager (NAM) to Castrol Industrial Northeast region sales manager, leading Castrol's industrial lubricant sales team in the Northeastern U.S. since January 1. Based in Philadelphia, Heastie has been with Castrol for nearly nine years. In his previous role, he was the first NAM to help drive account development for the company's new lubrication equipment and products serving the industry. Prior to the pandemic, he co-led the win of Castrol's largest escalator account to date for a public-transit authority, led the win of its second- largest contract for a major retailer and won a series of major contracts with universities. He told ELEVATOR WORLD his new position does not include serving vertical-transportation clients. They will be served by Technical Manager Levi Shaw and National Account Manager Mark Anderson.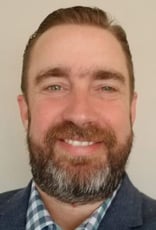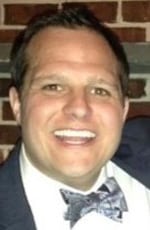 Bureau Veritas Names DeLoreto Safety Vice President
Bureau Veritas has appointed Lou DeLoreto, founder of safety consultancy Elevate Safety Systems, vice president of Safety and Sustainability for North America, the company announced in January. Bureau Veritas' North American headquarters are in NYC. In this role, DeLoreto supports Bureau Veritas' safety and sustainability, while being responsible for shaping internal policies, organizational goals and objectives targeted with meeting the highest safety standards, social responsibility practices and environmental policies. With more than 25 years of safety leadership experience, DeLoreto is an expert in high-risk operations, construction, field service, supply chain and production environments. Prior to his role with Bureau Veritas, DeLoreto served as head of global health and safety for Schindler. He has also held executive leadership roles within United Technologies. DeLoreto holds a BA in Risk Management, Loss Management and Business Management from Keene State New Hampshire College.
AEG's Recent Investments, Acquisitions
American Elevator Group (AEG) recently announced investments in and acquisitions of six companies. On January 6, AEG completed investments in two companies, one being DC Elevator Co., the largest independent elevator company in Kentucky, and Eastern Elevator Service & Sales Co., which serves customers throughout Pennsylvania, Maryland, eastern Ohio and northern West Virginia. DC Elevator was founded in 1977 and has offices in Lexington, Louisville and Hazard, Kentucky, and Charleston, West Virginia. It also has satellite offices in Florence and Paducah, Kentucky.

On January 11, AEG announced the acquisitions of Standard Elevator Corp., based in Clifton, New Jersey, and Dura-Lift Elevator, based in Sayreville, New Jersey. Lift Business Advisors facilitated those transactions on behalf of Standard and Dura-Lift. Founded in 1997 and counting among its customers Coca-Cola, United Airlines and Nature's Bounty, Dura-Lift provides installation, modernization, repair and maintenance in the tri-state area of New York, New Jersey and Connecticut. Standard Elevator was founded in 1979 and provides elevator maintenance, modernization and installation in New Jersey and the NYC metropolitan area.

Announced on January 14, AEG's most recent acquisitions were of Dunwell Elevator and Eltech Elevator, based in Brooklyn and the Bronx, respectively. Established in 1982, Dunwell Elevator is an independent provider of elevator maintenance, repair, modernization and inspection across NYC's five boroughs. Eltech Elevator, founded in 1985, provides elevator maintenance, modernization and repair across the NYC metropolitan area.
AEG President C. Mark Boelhouwer, responsible for the series of acquisitions, said:

"The end of 2020 was certainly no time to relax. Our acquisition team worked hard to complete all six deals within record time, thereby doubling our network of service operations in the Northeast. Today, we have more than 25,000 units under contract, and I am truly proud that we have grown to become the nation's largest independent elevator service provider in such a short space of time since AEG came into being."