Industry shopping and contract join Manchester and Birmingham development news
Schmersal Introduces "Webshop"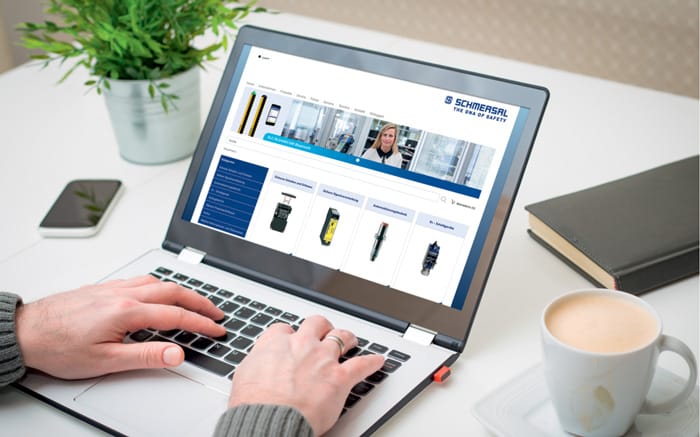 The Schmersal Group has unveiled a new "webshop" for customers in the U.K. and Ireland. It links Schmersal's online catalog to an automated ordering and shipping system, "creating a convenient and secure purchasing tool available to customers around the clock," according to the Malvern, U.K.-based company. Approximately 6,000 safety and automation products, such as electromechanical safety switches, programmable safety control systems and software, are on offer. Each product is accompanied by up-to-date information. The webshop also provides access to operating instructions and certificates for components. After customers register at products.schmersal.com/en_GB, they can find current prices and delivery times. "We want to support customers in the purchasing process to ensure they can get hold of the right Schmersal product at the right time," Schmersal UK/IRL Ltd. Managing Director Paul Kenney said.
Manchester Tower Approval Draws Complaints
Residents in Manchester have complained after the council expressed support for a 55-story student tower, Manchester Evening News reported in January. Hundreds of people living nearby have, for several years, been fighting the GBP130-million (US$177-million) proposal, which would open 853 rooms in the student tower. Complaints have criticized what they call a "tombstone" design with a windowless side, as well as how the target would change the residential makeup. The University of Manchester has spoken against the plan, but the Manchester Metropolitan University (MMU) is now speaking in support. Foes say the MMU staff would have parking passes on the site. In a statement, MMU said its position changed after "rigorous" assessment of the proposals, as well as other considerations. An application is due to be considered by Manchester Council's planning committee for the first time, with the council being "minded for approval" by planning officers.
48-Story Residential Tower Greenlit in Birmingham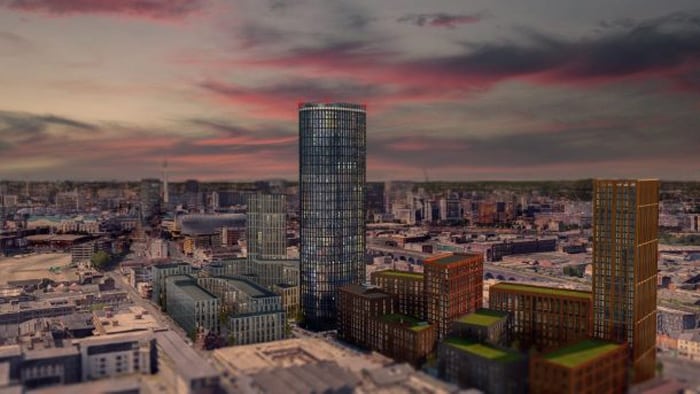 Construction is expected to start this year on a 48-story, 454-unit, build-to-rent tower on the site of the former Irish Centre in Birmingham, Planning, BIM & Construction Today reported in January. The Birmingham City Council approved developer Court Collaboration's plan, set to rise on a plot bound by Stone Yard, Chapel House Street and the heavily traveled High Street Deritend. In addition to apartments, a gym, a cinema, a sky lounge, bicycle parking and flexible coworking space will be offered. The tower will be fully accessible to public transportation, including a newly extended Metro, so vehicle parking is not included. Court Collaboration CEO Alex Neale said the tower will "complement. . . numerous high-rise developments coming forward in Digbeth, including Connaught Square, Lunar Rise and our own Stone Yard."
Metro Escalators to Be Treated With UV-C Light
Thirty-six escalators on the Tyne and Wear metros in the U.K. will be outfitted with devices that treat them with UV-C light in an effort to prevent the spread of COVID-19, ChronicleLive reported in December 2020. Nexus, which operates the system linking South Tyneside and Sunderland with Gateshead, Newcastle Upon Tyne and Newcastle Airport, said the UV-C devices will be installed in 2021. Nexus said it is following the lead of Transport for London, which had planned to install more than 200 UV-sanitizing devices on 110 London Tube escalators and reported success with an installation at the Heathrow Tube station.
Kuala Lumpur's M Vertica Tower Drawing Home Purchases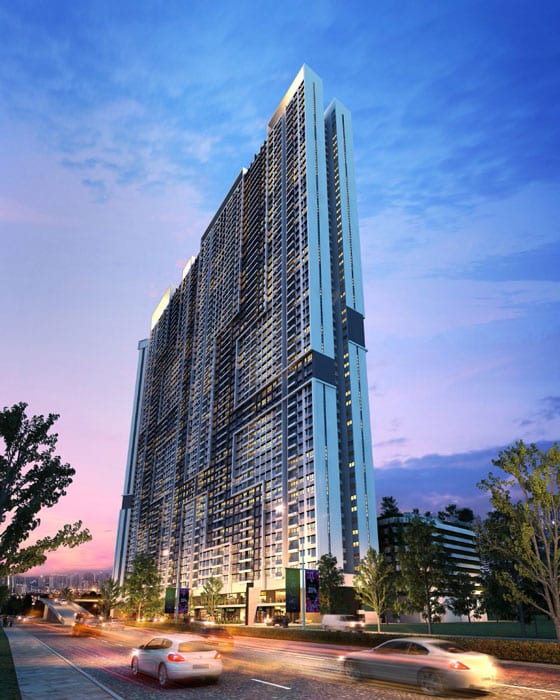 Homebuyers have flocked to the first three of five towers at the MYR2.2-billion (US$54.3-million) M Vertica development in Kuala Lumpur, Malaysia, New Straits Times reported in January. With 92% of units having been accepted for Towers A, B and C, purchasers are now being offered choice units of Tower D, while Tower E is to become available later this year. Units are three and four bedrooms, and the project offers water splash play areas and a 50-m infinity pool. The project, developed by Mah Sing Group Bhd. in the Cheras neighborhood, is being built in two phases, with towers standing 53 and 54 stories tall. Construction of Phase 1 (Towers A and B) launched in 2018 and is about 65% complete, with Tower A recently topping out. Phase 2 (Towers C, D and E) is 45% done. The towers are being outfitted with 4-m/s elevators, Mah Sing reported.