Building Tall: China on the Rise; NYC No Slouch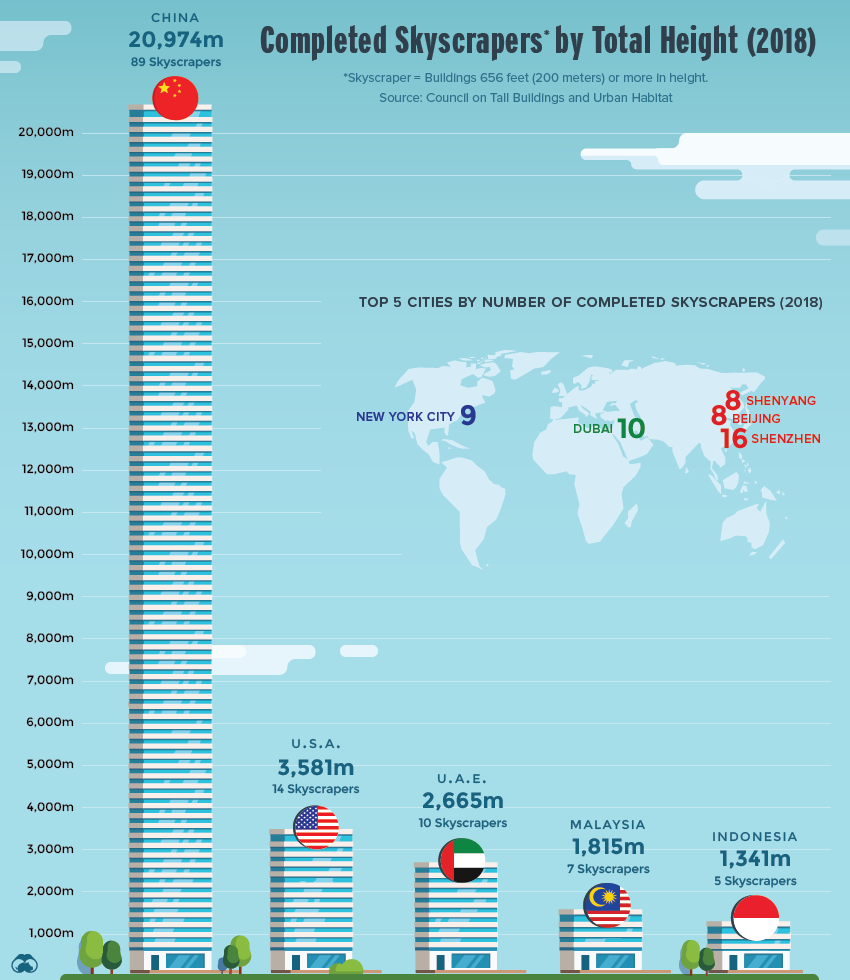 Visual Capitalist has a couple interesting (and, appropriately, visual) articles I wanted to share. The most recent, "Upward Momentum: Charting a Year of Skyscraper Construction," includes the graph above as an example of how Southeast Asia (and China, especially) are coming on strong in high-rise building. However, it also notes "A New Era of American Skyscrapers," in which it says the U.S. is embracing taller buildings again after a 20-odd-year lull. "Last year alone, the U.S. added 14 new skyscrapers into the mix, particularly in New York City (NYC), where construction cranes dot the horizon. In the past decade, NYC has added 25 new skyscrapers to its iconic skyline," the source reports.
As Visual Capitalist shows and explains in "A Century of New York City's Evolving Skyline," this NYC trend is showing no signs of slowing down: "Between now and 2022, 44 skyscraper projects are expected to be completed in the United States, with the vast majority being built in the Big Apple." This second article delves much further into the NYC skyline, with a bit of history and forecasting.