The official beginning of summer is about a month and a half away. Good news for residents of Regina, Saskatchewan, Canada, as the start of the season is expected to mark the grand reopening of Wascana Pool. Construction of a renewed, inclusive aquatic facility has been underway since June 2021.
Accessibility best practices inform almost every aspect of the pool's design, with features like accessible locker rooms, a zero-entry pool, mechanical lifts into all bodies of water, a tactile map of the facility and braille signage. One element — the park's tallest waterslides — has kept the complex from being 100% accessible.
Accessibility advocates have successfully convinced Regina officials to fund the installation of an elevator (perhaps the first of its kind) adjacent to the slides. According to reporting from the Regina Leader Post, ramps and lifts were also considered as options for this late addition, but only an elevator could serve the broadest range of patrons without expanding the facility's footprint.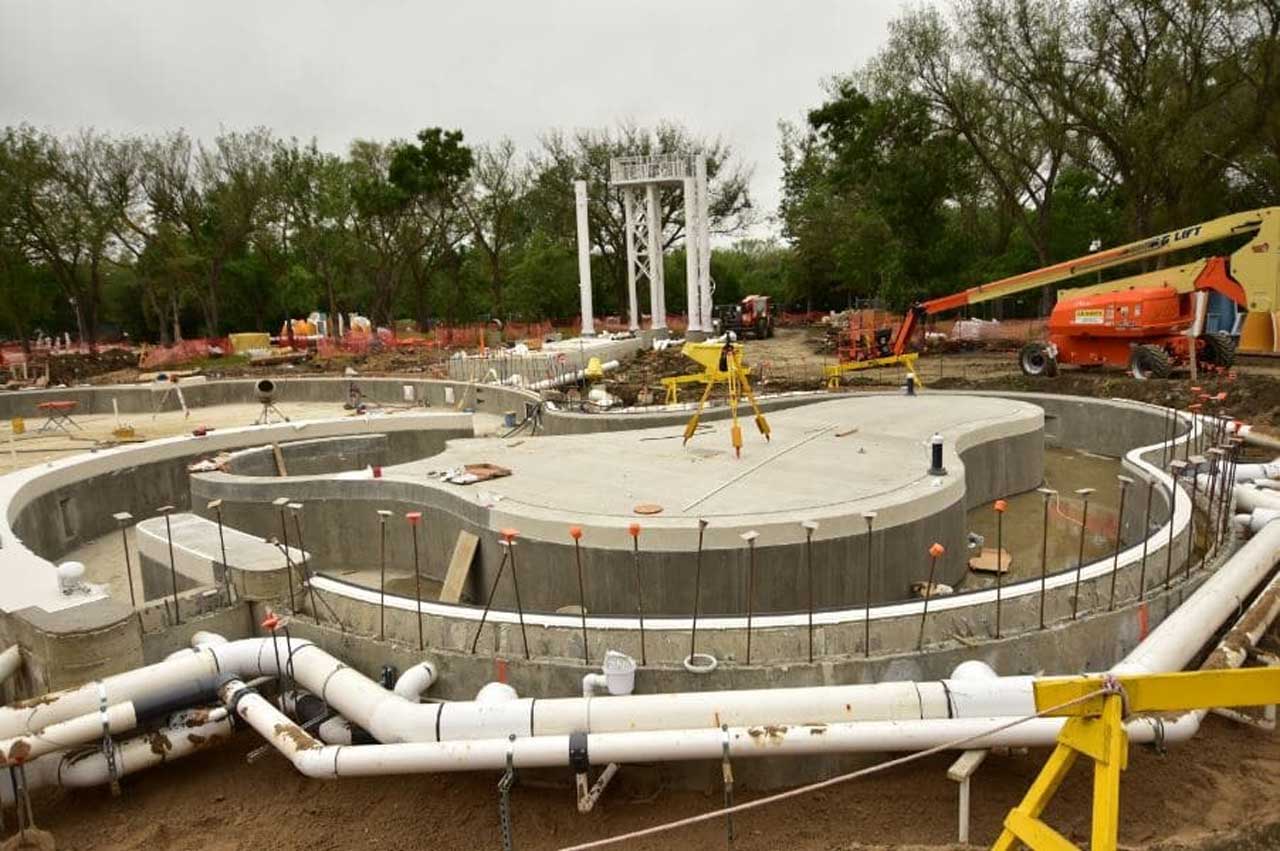 City officials did not learn of any similar outdoor facilities with an elevator for a waterslide during consultation with other municipalities. "In terms of wanting to be an inclusive city, when it comes to folks with disabilities, we've hit a bit of a landmark," Mayor Sandra Masters told the source. "[The elevator] will be, in the administration's eyes, one of the first in Canada, potentially one of the first in North America."
"[The elevator] will be, in the administration's eyes, one of the first in Canada, potentially one of the first in North America."

— Mayor Sandra Masters
The addition of the elevator adds CAD$555,000 to the CAD$16.5 million project and comes with an annual operating cost of CAD$27,000. Funding for the renewal of the 70-year-old pool, which was deemed necessary by engineering experts, was largely provided by the Government of Saskatchewan through the Municipal Economic Enhancement Program. For the next two or three years, money from the city's annual CAD$500,000 adaptive reuse budget will go towards the elevator, Masters told radio station 980 CJME.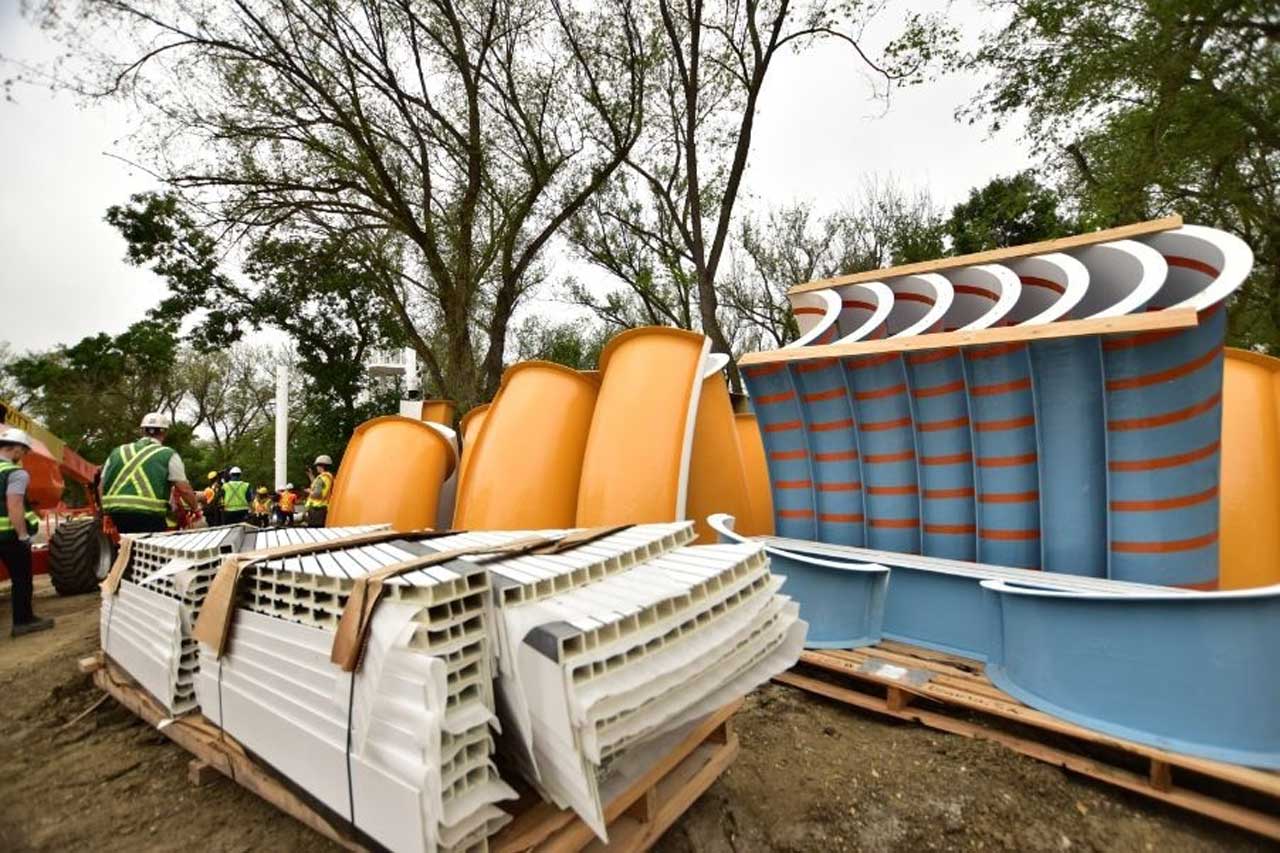 The City of Regina responded to ELEVATOR WORLD's request for project details, sharing it is in the early stages of planning and design work for the elevator to the high waterslides. Currently, the city is in the procurement phase to select the consulting team, which will include an elevator consultant. The elevator won't delay Wascana Pool's opening, as installation is planned for the 2023 off-season, and it will be ready for use by all in 2024 or 2025, at the latest.
Get more of Elevator World. Sign up for our free e-newsletter.